Here are some of the albums we can't get enough of right now!
Christelle Bofale: Swim Team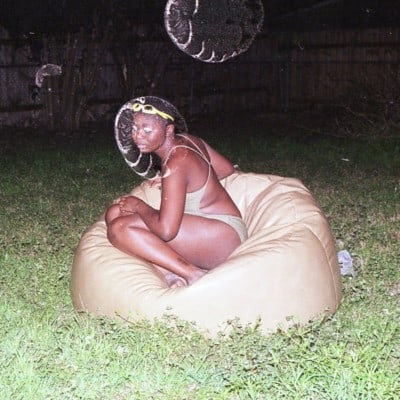 Swim Club is the debut EP from Christelle Bofale, an Austin-based singer, songwriter, and guitarist born to Congolese parents. The five-song project pulls together elements of indie rock, soul, and jazz while also drawing influence from Bofale's Congolese heritage and the music she listened to growing up to create a sound that's all her own.
Described as a "snapshot of black mental health," Swim Club was written during a particularly dark period for Bofale. Lead single "U Ouchea," which clocks in at just over seven minutes, documents a seemingly toxic relationship and the inner turmoil that comes along with it. "Love Lived Here Once" is an equally heartbreaking track backed by dreamy guitar riffs, and "Origami Dreams" captures the urgency of unrequited love: "Make up your mind / I don't have the time to wait on you," she sings, "Hurry, hurry, hurry, hurry up." It will be exciting to see where Bofale goes from here.
Must-hear track: "Origami Dreams"
Tyler, the Creator: Igor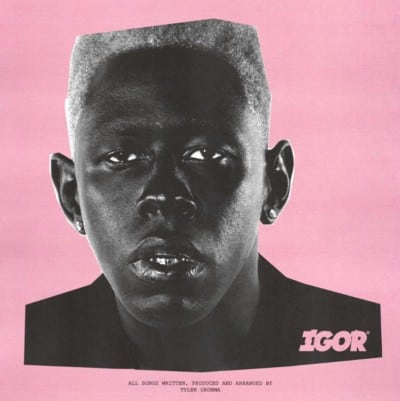 Tyler Gregory Okonma, known professionally as Tyler, the Creator, reached new heights with 2017's Flower Boy, an album that showcased his personal growth and earned him his first Grammy nomination. Igor continues his trajectory upwards as an artist, though Tyler has cautioned fans not to compare it to any of his previous releases, tweeting, "Don't go into this expecting a rap album. Don't go into this expecting any album. Just go, jump into it."
Igor centers around a love triangle in which Tyler is the odd man out. Early standout "Earfquake" shows the first signs of a relationship gone south: "I said don't leave, it's my fault," Tyler pleads. "New Magic Wand," with its dark synths and backing vocals from Santigold (one of several uncredited big-name guest appearances), is hypnotic and menacing in the best way possible, while "A Boy Is a Gun," which samples "Bound" by Ponderosa Twins Plus One, draws comparisons between falling in love and playing with a loaded gun. By the time we reach the soulful closing ballad "Are We Still Friends?," Tyler acknowledges that his relationship is over and is left wondering if he can remain friends with his former lover. As anyone who has been through a similar situation knows, there's never an easy answer to that question.
Must-hear track: "I Think"
Faye Webster: Atlanta Millionaires Club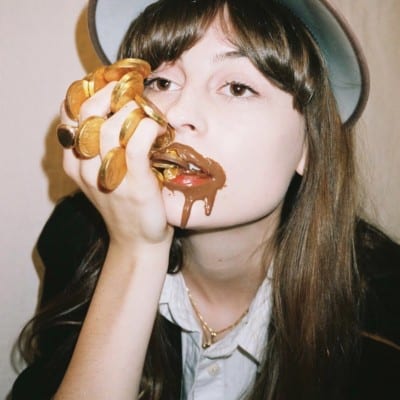 Faye Webster's sound, while difficult to categorize, is true to her Southern roots. On her third album, Atlanta Millionaires Club, the twenty-one-year-old fuses together country and Americana with R&B and hip-hop, citing Aaliyah as her main musical inspiration. "That's where I first heard, 'Oh, there's this weird guitar that's bendy and it could totally be in a country song,' but the way she's using it is what makes her music so special to me," Webster explains. "I try to do that. I try to change the way pedal steel is supposed to sound, to use it differently than its traditional sound."
Feelings of heartbreak and melancholy permeate through the ten tracks on Atlanta Millionaires Club, with the occasional injection of humour from Webster. On opener "Room Temperature," she goes heavy on the island vibes while repeatedly admitting "I should get out more." There are several nods to ATL too, like the groovy cut "Come to Atlanta" and "Flowers," which features a guest appearance by Father of Awful Records, the Atlanta rap collective that produced her sophomore album. "Jonny" and "Jonny (Reprise)" present a more vulnerable side of Webster as she questions whether her ex ever truly loved her before saying goodbye for good.
Must-hear track: "Kingston"