I'm going to be very honest with you: I'm fairly certain fashion made me horny last night. Sometimes you just want to see a nicely-built gentleman model with thick eyebrows in super-tight, quilted snow pants. And then your mind wanders and you think about how you would really enjoy being in those quilted snow pants. I just thought I should be up-front with you, because I felt very, very lucky to see so much great menswear on day three of Toronto Fashion Week—I also felt very, very lucky that no one saw my boner.
Yesterday marked the most menswear ever in one day at Toronto Fashion Week—the objectification of near-perfect boys began at 4 pm with Outclass and trickled all the way down to Mackage at 9.
There was fashion draping beautiful lady-models, yes, and I'll get to that, but I need you to know that I wasn't the only person experiencing a fire in my loins. A very married and very well-to-do art enthusiast and philanthropist asked a tall, statuesque foodie to "get [him] some pussy tonight," because the foodie fox in question apparently "always gets the good pussy." The visibly drunk art dude wasn't being subtle about it—nearby ears reported that this philanthropist was on pussy patrol for the better part of the evening. And if that isn't enough to satisfy your appetite for the young and hard-up, I was asked to go to College Night by one designer, and witnessed another with not-gay-porn-star-inspired-tattoo-hair grope, fondle and make out with a young piece of tail on the dance floor at the Mackage after-party. Trend at Toronto Fashion Week: heat.
Now on to the clothes:
Outclass presented a supremely wearable collection of Northern Ontario-inspired men's separates, featuring everything from perfectly-tailored varsity jackets (with leather sleeves, and a 416 patch on the back—hi, Drake!), to perfectly-tailored wool bombers (featuring Harris Tweed on the back), to perfectly-tailored jeans with contrasting cuffs. This show was masterful, in that there wasn't one person I spoke to who had anything remotely negative to say about it. It wasn't high fashion or even aiming to be—Outclass is a very desirable collection of well-made, stepped-up street wear that's destined to grace the pages of Hypebeast and the streets of Seoul.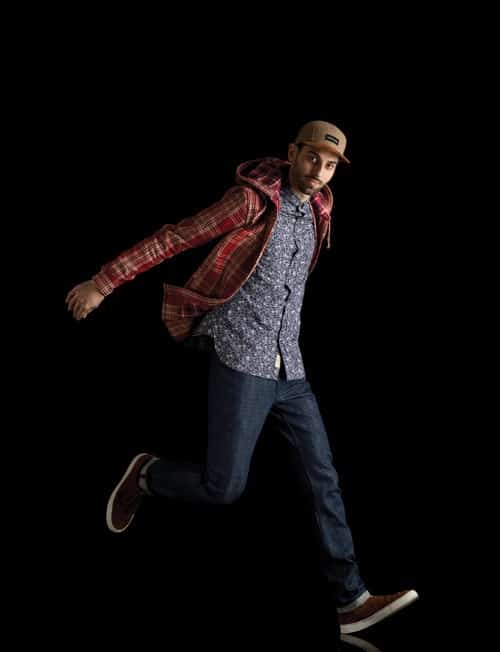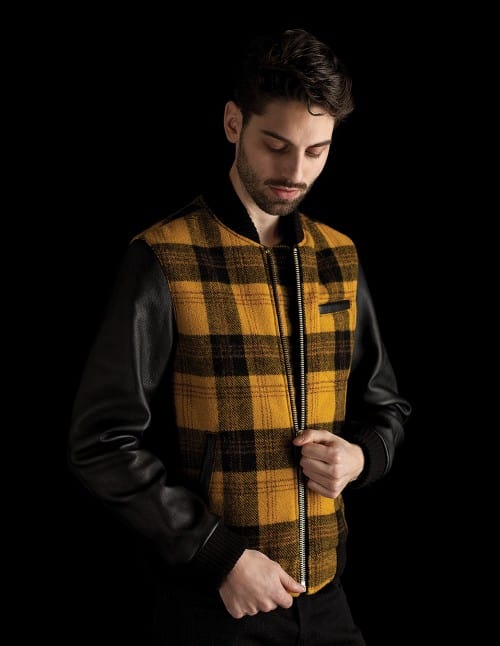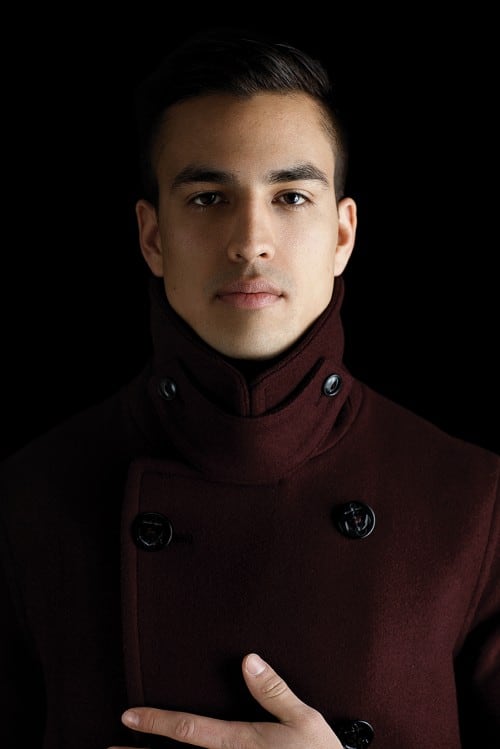 GSUS is a fun show, insofar as I can look at the pieces and think immediately, "Okay, I like that and that and that and that, and, oh wait, I can actually afford this. Alright, so I want that and that and that and that." As these three shows prove, sometimes super-accessibility is a good thing, especially as a contrast to the more theatrical shows that occur. In shows like Joe Fresh and Mackage, there is often the worry that about 80 percent of the collection won't be produced. With GSUS, Outclass and Klaxon Howl, I was impressed with how commercial everything was. You couldn't really feel doubt about whether GSUS could sell a patterned sweat suit, or Klaxon Howl could sell train conductor overalls or Outclass could sell a suped-up Keswick dinner jacket. After you've seen look after look that the average person would want to buy in a shop, you begin to trust in the designer's entire vision. You make pardons, and you salivate over the simplest items, like a crew-neck sweater.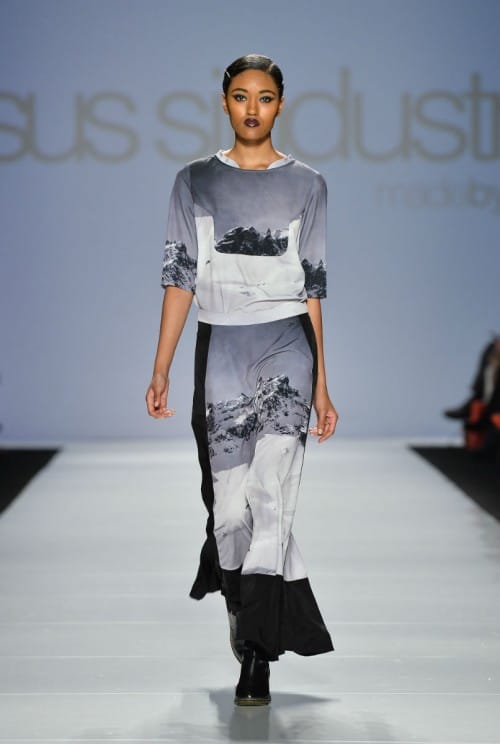 Photo by George Pimentel. 
Photo by George Pimentel. 
Pink Tartan was Pink Tartan. It's funny because I find something so pretty and generic about Pink Tartan, and then Kimberly Newport-Mimran sends down a sleeping bag trimmed in fur on a rake of a model. I mean, the likelihood of anyone having the patience to wear that outfit is very slim, but it was cool that Pink Tartan did something special and not so pretty and safe.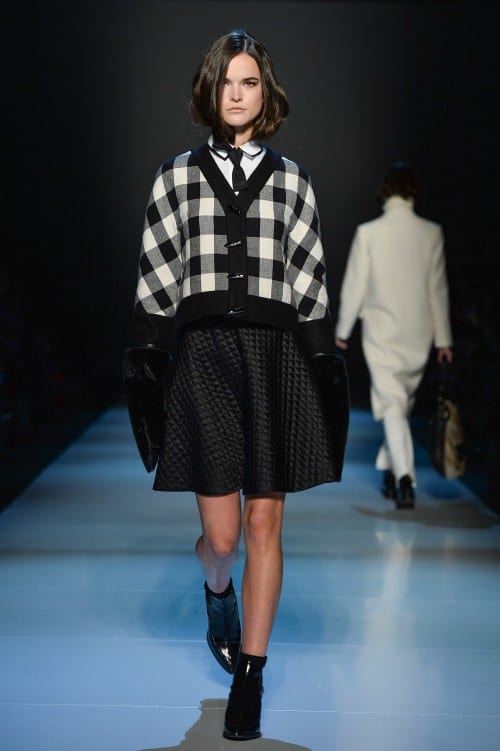 Photo by George Pimentel.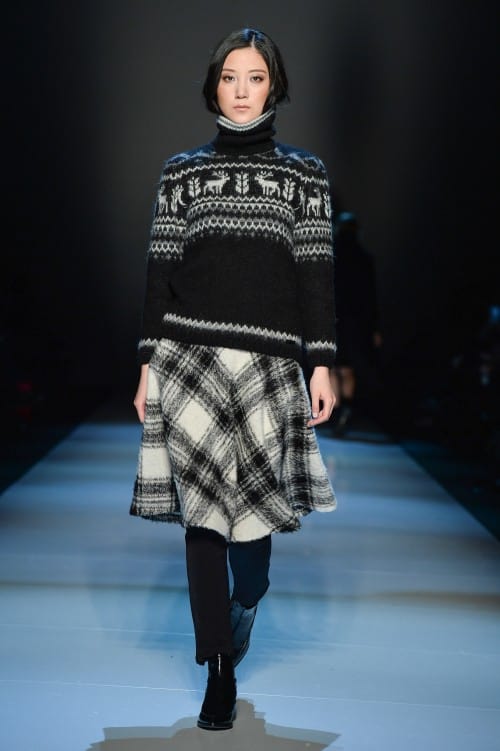 Photo by George Pimentel.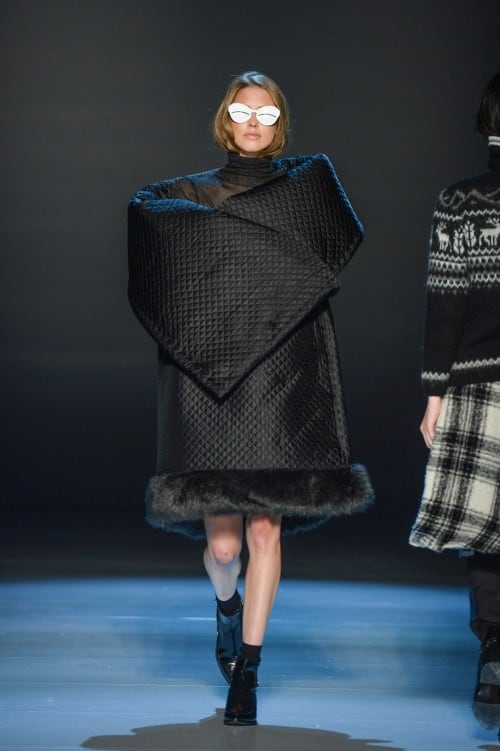 Photo by George Pimentel.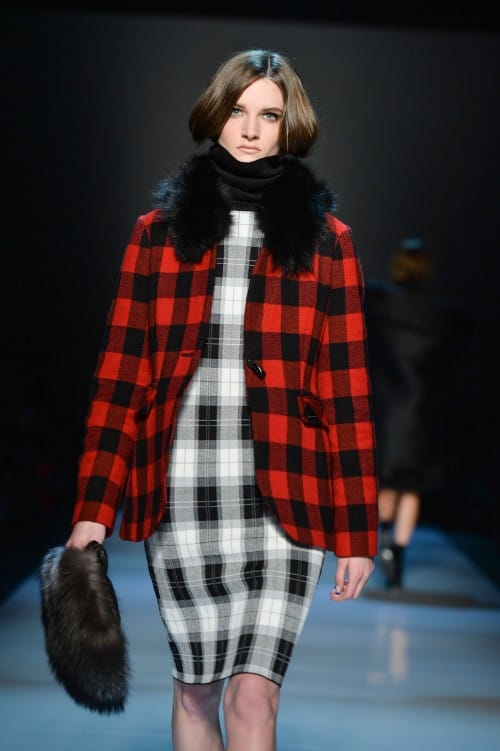 Photo by George Pimentel.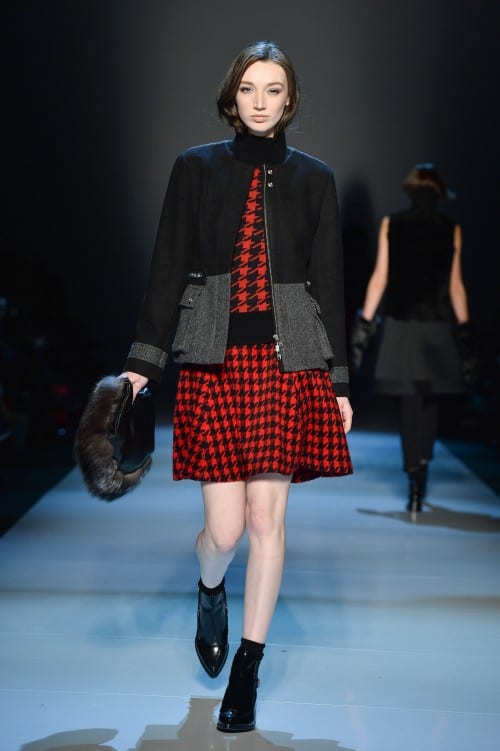 Photo by George Pimentel.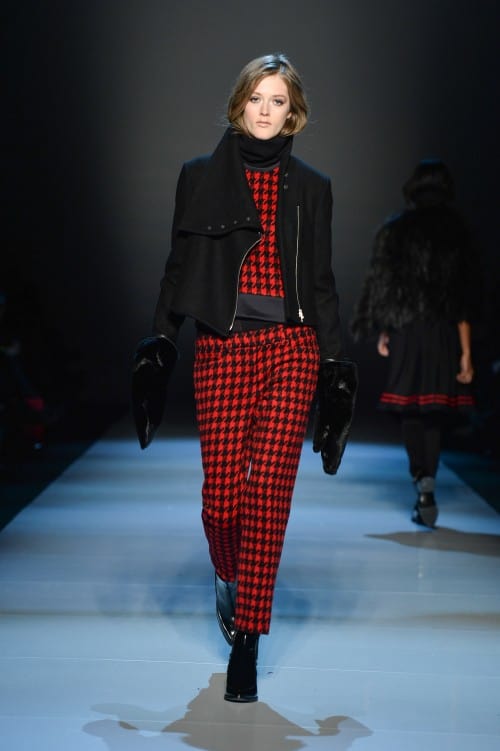 Photo by George Pimentel. 
Joe Fresh was amazing. I know it is hard to imagine the once-grocery-store-exclusive amazing, but it really tickled me. Joe Mimran borrowed from wildlife imagery in gorgeous graphic all-over print dresses, fox sweaters, bird sweaters and skirts with nature motifs. It was such a strong collection that even the simplest grey sweatshirts sent me into a frenzy. I was being hyperbolic last night, but I said that if Joe Mimran just produced the graphics and the sweaters, he'd make all of the money. And while he couldn't possibly make all of the money, he'd make a lot of it. Again, I can afford this stuff, so please produce all of the things I liked. I will give you my 40 dollars for a women's shirt, and wear it as a 3/4 length, midriff-baring camp top.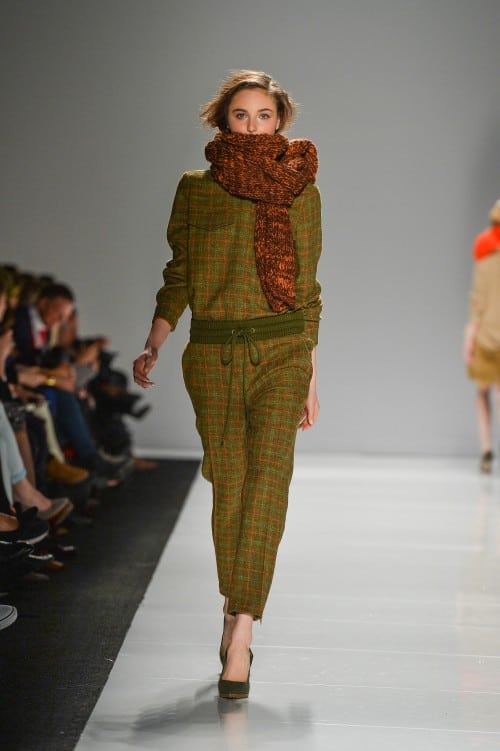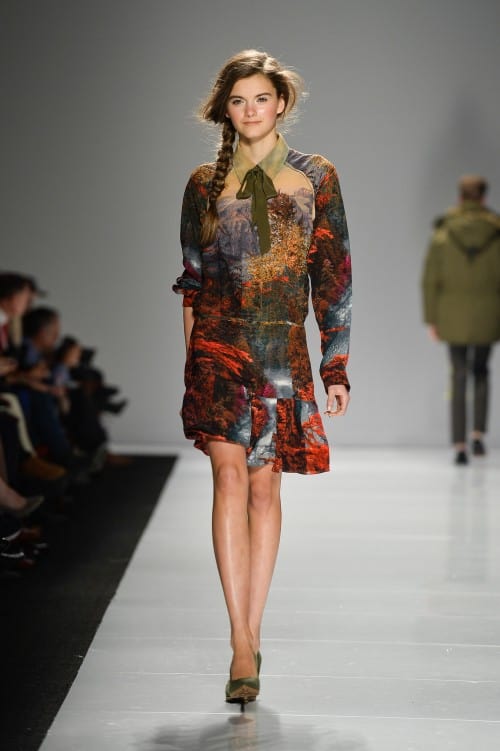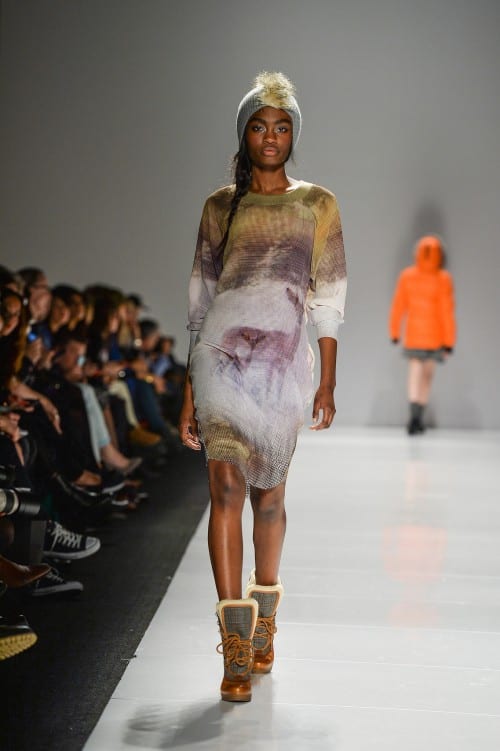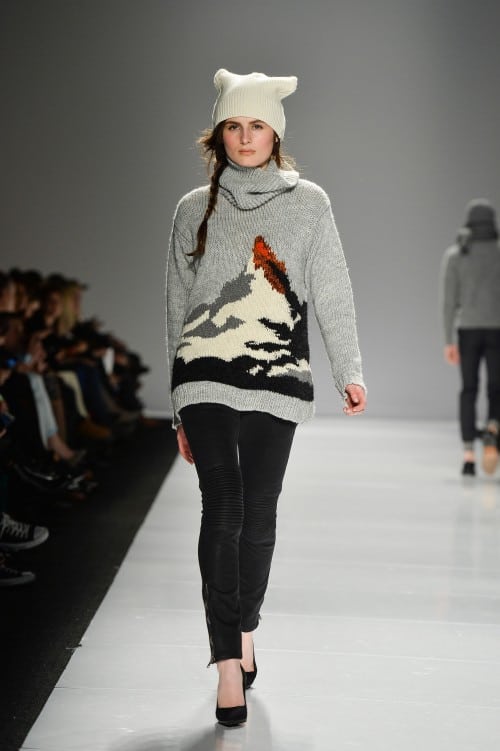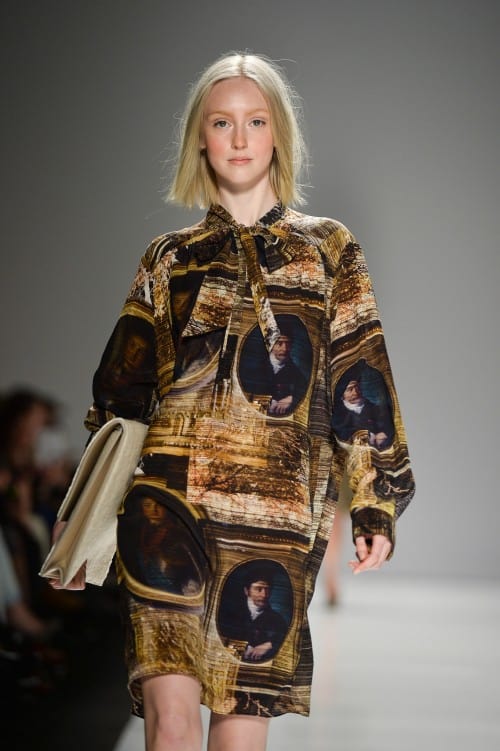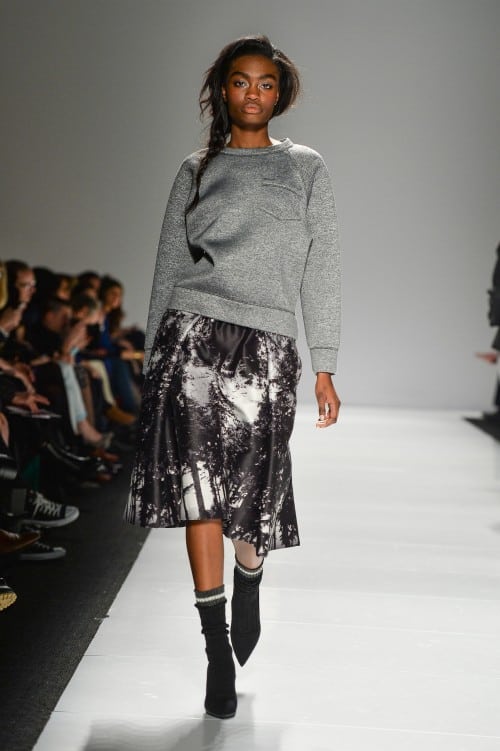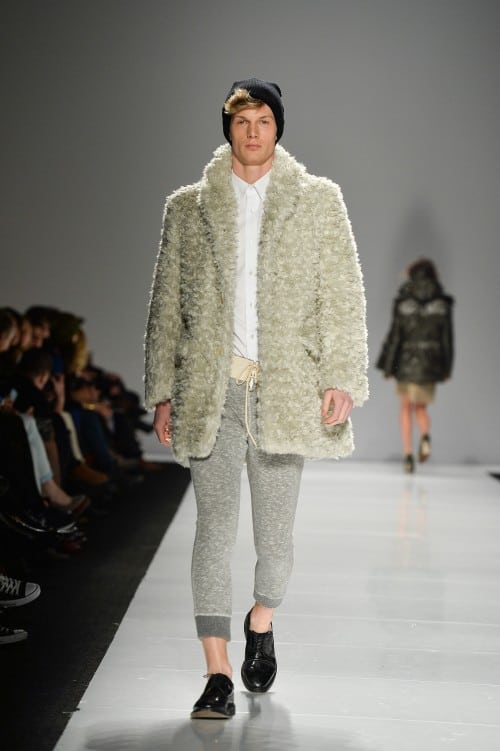 And last but not least, there was Mackage. I have never, ever been more into snowpants on adults. These quilted men's snowpants fit like a glove, hugging everywhere you want a man to be hugged if you are a pervert like me (anyone?). I would buy them, but I was told that there is about a 1 percent chance these will actually go into production, which is a sad reality. And of course Mackage excelled where Mackage excels: beautifully tailored jackets for men and women. This is clearly an area of expertise, and the brand continues to do it right. I just really would like the brand to reconsider making those snowpants, and those hot and tapered leather pants. Just all of the tight pants.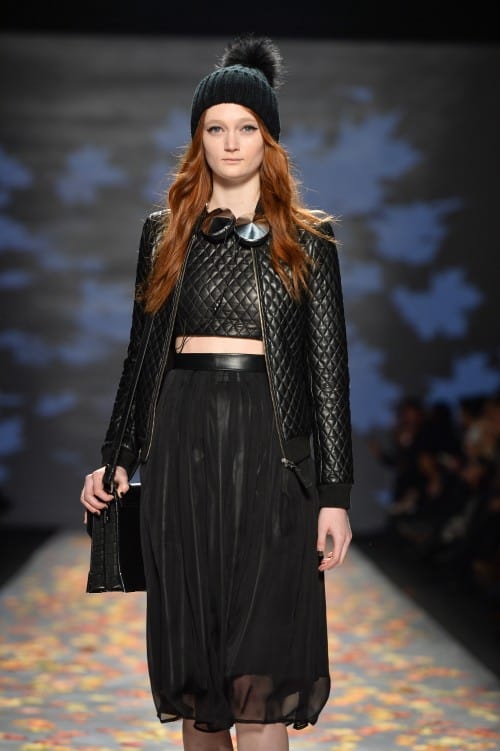 Photo by George Pimentel.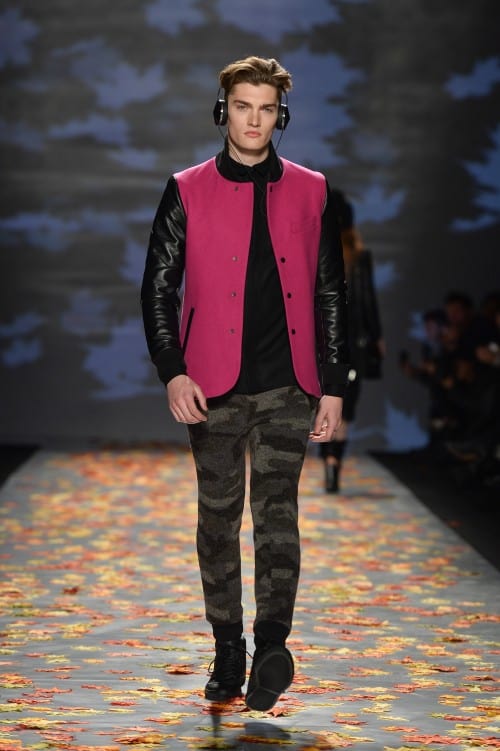 Photo by George Pimentel.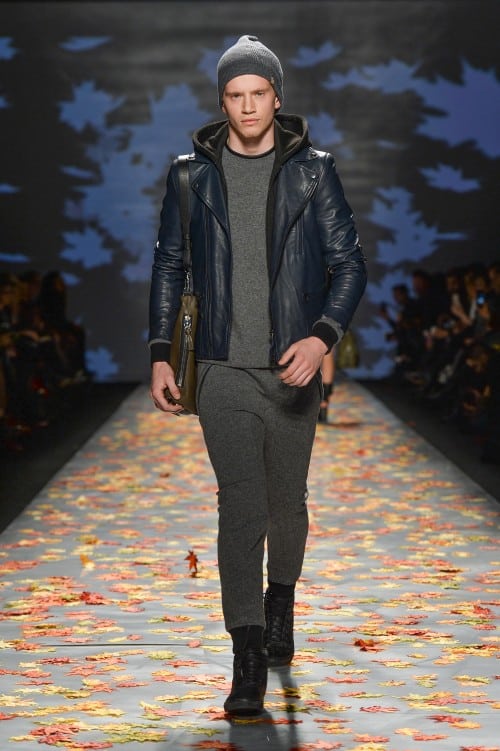 Photo by George Pimentel. 
Photo by George Pimentel.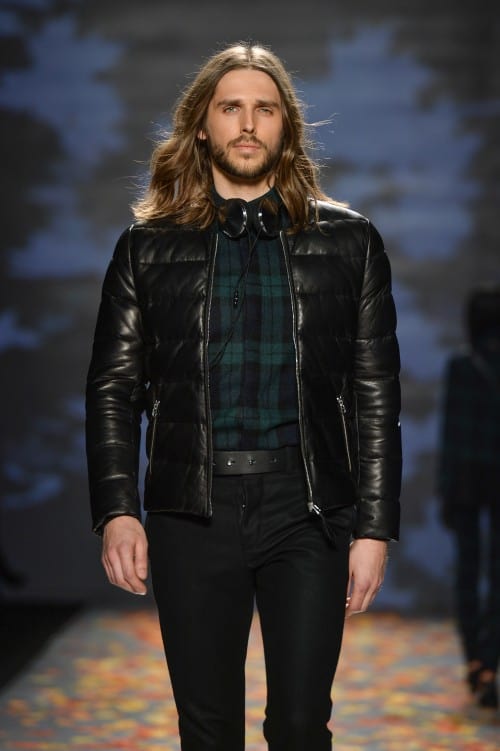 Photo by George Pimentel.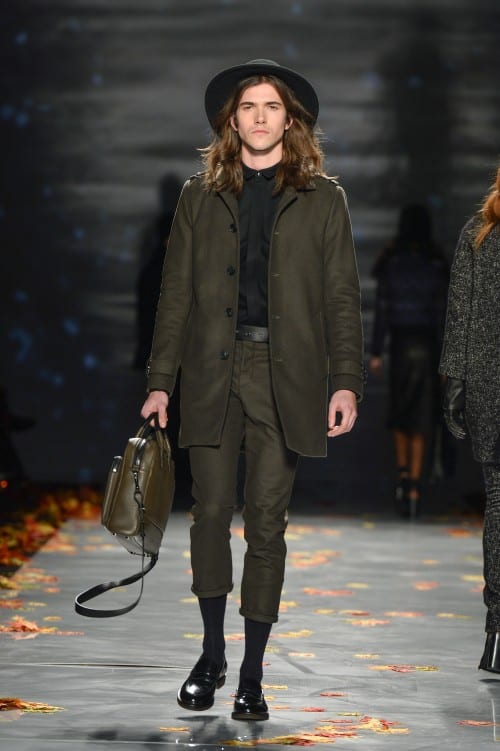 Photo by George Pimentel.