If you smelled something foul at Toronto Fashion Week last night, it was probably me. I'd like to start today's post with an apology to the girl who sat next to me, wrinkled her nose, and was so overcome by the smell of my armpits that she gave a directionless "Ew, gross" face. Two weeks ago I started to ween myself off deodorant and antiperspirant, because I want to be one of those people who doesn't sweat constantly and eventually smell gross. It isn't working. Sorry, Toronto Fashion Week.
Olfactory memories were really on trend last night. Photographer Katherine Holland let me smell her neck to test her new Le Labo fragrance, which smelled like she'd been rolling around with a hot, musky man. Sploosh. I think more people should ask me to smell them, if I'm being totally honest (which I am).  The fashion week environment also smelled like fried chicken, except there wasn't fried chicken on-site (and that was a mystery that took a painful two hours to solve). It was like when someone opens a bag of McDonald's on the subway, and all you can taste is salty, delicious air. I was fiending hard, to the point where I had to snack on my Maybelline-branded chocolate bar during Sid Neigum's show. I don't even like chocolate.
So, excusing the fact that all I could think about was how badly I needed to prepare better today (with snacks), there were actual fashion shows to watch last night. And I watched them, I swear. Sunny Fong's Vawk was a stand-out. He continued with his mission to diversify the modeling industry this season by having an amputee model in his show. Since he partnered with Ben Barry (creator of the Ben Barry agency, and professor at Ryerson University), Fong has cast older women, short women, plus-sized women and real-life non-model women on his runways. Even when I don't like the clothes, there is still something really refreshing about watching a Vawk show.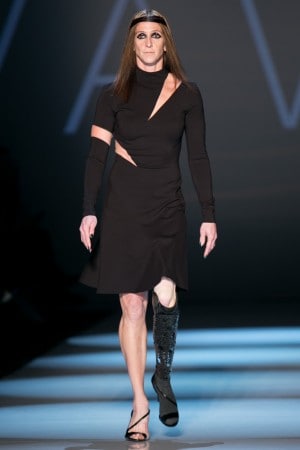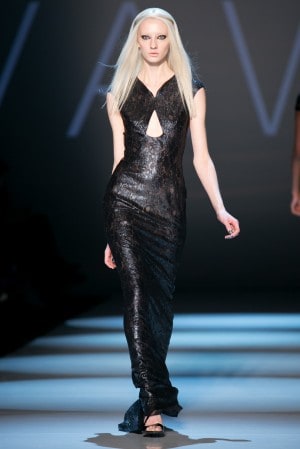 Chloe and Parris Gordon, formerly chloé comme parris, showed off their print-making chops and penchant for bad-ass bitches by delivering a series of exclusive prints and a host of babes in black and backwards caps for Beaufille. They also played Wu Tang the entire time, probably as a message that they ain't nothin' to fuck with. Or perhaps they just really like Wu Tang, I don't know.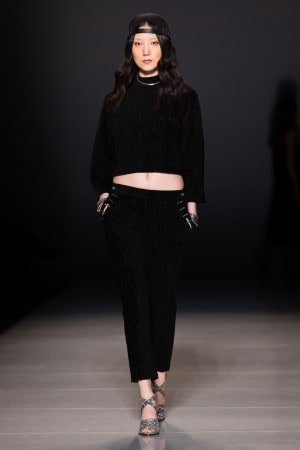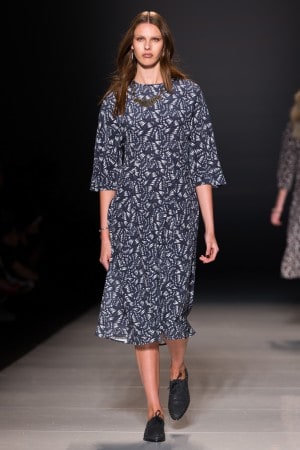 Line Knitwear, a brand that is really hard to not like because they make sweaters, served what I've decided to call their "two in the pink" collection, because it featured a brilliant arrangement of monochromatic pink layered sweaters, skirts and jackets—in addition to some royal blue knit booty shorts, navy sweater coats and ombré wool jackets in pink or grey. Given that it was ice-cold outside, it was kind of the perfect cozy kick-off to the week.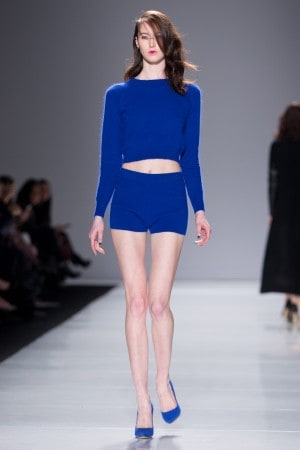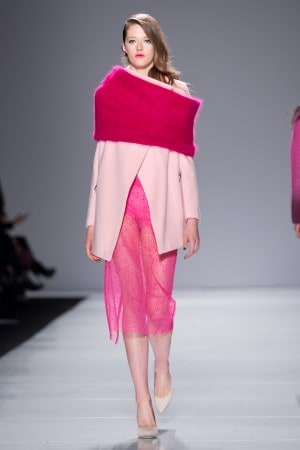 Lastly, Sid Neigum continued being the jerk that everyone hates because he always does a really good job at leaving lasting impressions. I actually don't think anyone could hate him, because we were all lulled into a trance by a violinist as his purposefully unfinished and origami-like pieces took their turn down the runway. Neigum also made looks with what appeared to be laser-cut hems that mimicked burnt paper, like when you would burn and tea-stain letters to make them look like artifacts. His texture game was definitely the best on night one. I actually wanted to touch everything like some sick fashion pervert. I'm choosing to ignore the fabric-covered shoes because I didn't care for them.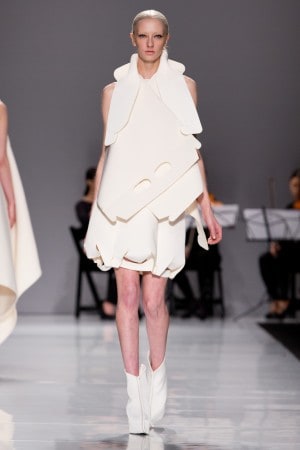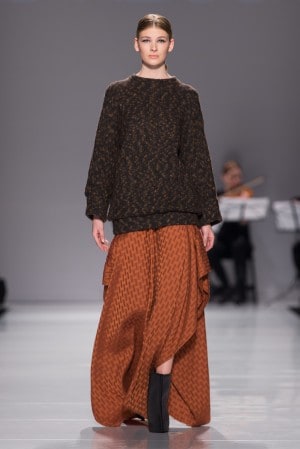 Apart from all of the fashion, and my considerable hunger, night one had a Coco Rocha appearance (hi, girl), juice (Greenhouse Juice Co. supplied juices for one of the shows, and I saved one for breakfast this morning because it is really good and I am not a millionaire who can afford a glass bottle juice lifestyle), wise commentary (a duo of dudes behind me just kept saying "Beautiful. Stunning," about everything) and model Stacey McKenzie making the supremely unwise decision to wear a short dress with no coat in the frost. Note: I have ZERO sympathy for anyone who complains about the cold weather and then for some reason decides they should wear a skirt with bare legs and a cropped motorcycle jacket. Also, if I didn't think I would be arrested by the cops, I would like to take all of the sunglasses off the people indoors watching fashion shows and throw them on the ground and smash them.