I really owe one to Angela, the woman with beautiful blonde hair who stood behind me in the coat check line when I got to Worn Journal's Black Cat Ball. "Everyone at these parties is really friendly," she told me after I confessed it was my first Worn event. And after experiencing an evening of unbridled glee, it's safe to say this won't be my last.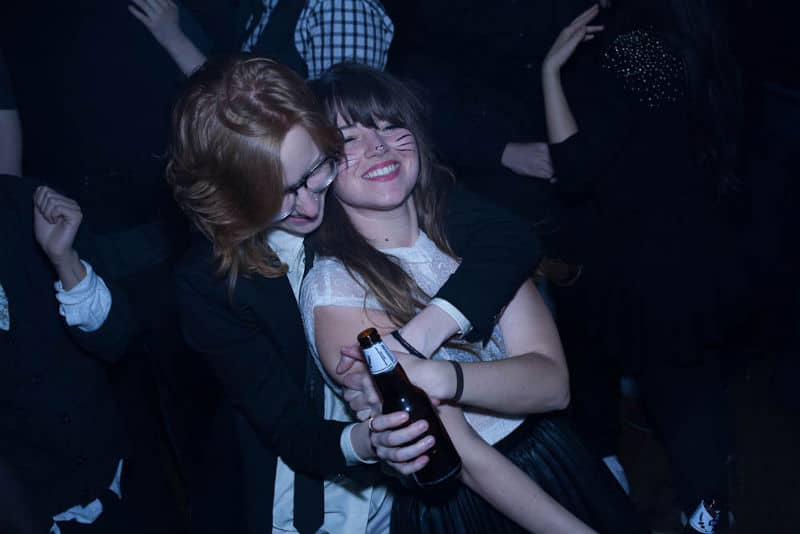 Worn celebrated the launch of issue 17  of their fashion-forward-thinking journal with a host of cool cats, sly kittens, and other fine-looking felines at Dovercourt House this past Saturday night, complete with giant mirror-ball, photo booth, cat ears and tails for the revellers, and exploding balloons (which I honestly have an fear irrational of, but somehow didn't seem to mind that night. Look at me. I'm growing i.e. consuming gin).
The black and white not-strictly-enforced dress code made for a beautiful sea of tuxedos, bowties, polka dot dresses, lace shirts, and leather skirts movin' and shakin' to some of the best music Motown, the '80s, and '90s had to offer.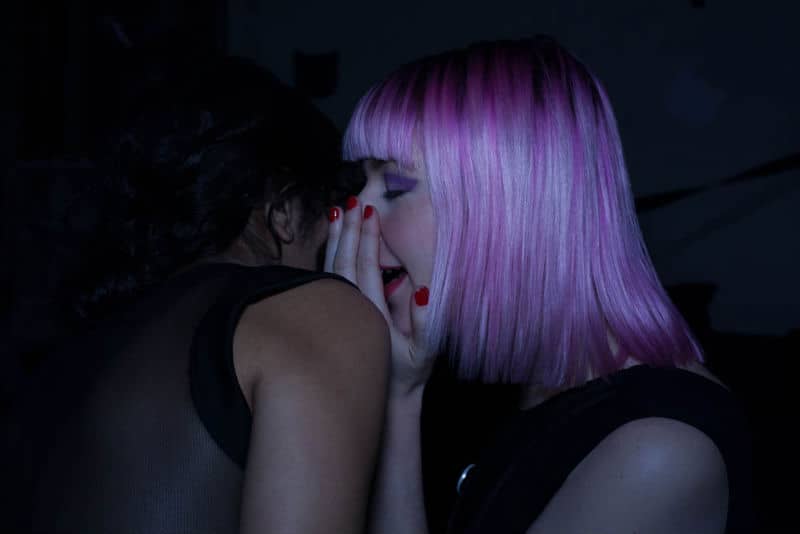 Seriously, the music was outstanding. I presented myself at the DJ booth to request "anything from James Brown" when that was actually what he was just about to play next. Whaaaat? I learned that "Sex Machine" should really only ever be listened to when you're surrounded by people who want to get on up.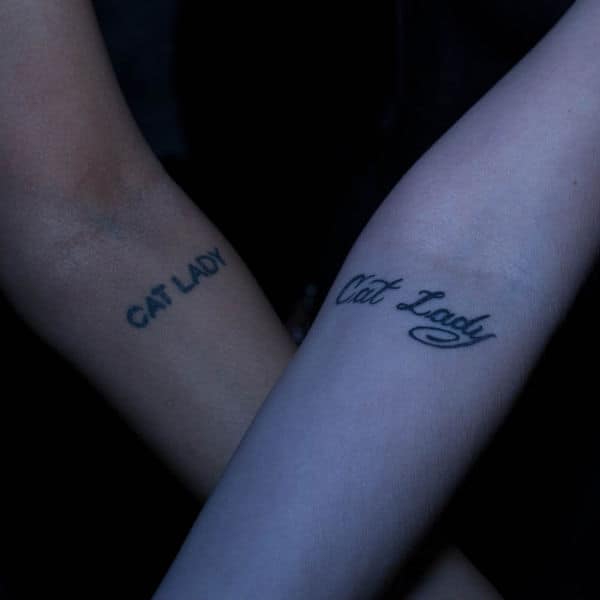 Worn also had a midnight raffle with plenty of prizes for partygoers. In fact, Shedoesthecity's very own Kirthan Aujlay took home a copy of Tavi Gevison's Rookie Yearbook Two. I'm assuming she'll let me borrow it when she's done.
After one last turn on the dance floor to The Cure's "Close to Me," I hugged my new buddies goodbye, got my coat back, and headed into the cold night feeling nothing but the warmth that comes from not being able to stop smiling for about four hours.
Meow, Worn. ME-OWW.
Photos by Stephen Crosby.