Zaina Moussa is making some serious moves. The social media influencer just graduated from university last year, and her company, Zuri Curated Events, is already poised to deliver their biggest show yet. Run The World: Fashion Show & Night Market takes over the Atrium @ Ricarda's this spring with sixty local female-owned vendors and a fashion show featuring upscale collections from emerging designers.
This week, we chatted with Zaina about being an influencer, starting her own biz, and why empowering other women is key.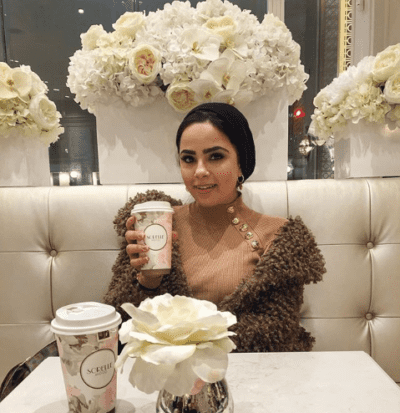 Growing Influence
I started my Instagram in my first or second year of university. When I started it, it wasn't a personal blog. I started a jewellery line. I quickly discovered that jewellery wasn't for me, so I revamped my page, making it more of a personal diary. That's when I started taking lifestyle photos—photos of myself, where I'm going, what I'm doing. About a year ago, I started to get more followers, and I started to realize that a lot of stuff that I'm sharing online, people do actually care about. They care about my opinion. That's when I realized it was important that whatever I share on social, I stand by, and I actually really like.
Challenges
It's a personal lifestyle/fashion blog, but I also use it to promote my events, so it's personal and entrepreneurial at the same time. So I face challenges in both areas. As a personal Instagram page; I get a lot of negative messages and hate comments in my DMs. That's a challenge that not only I face, but a lot of people that are in the public eye face. For me, the block button is my best friend. I block and delete negative comments immediately and don't take the time to address them at all. The more people that follow you, the more negativity arises. In terms of entrepreneurial challenges, you can't please everybody. A lot of times you want to do something, or you're promoting your own projects, and people might not agree to it. You can't cater to everybody, unfortunately. That's a challenge that I'm overcoming slowly: I can't please everybody with the decisions that I make. But as long as I'm content and as long as I believe in what I'm doing, that's all that matters.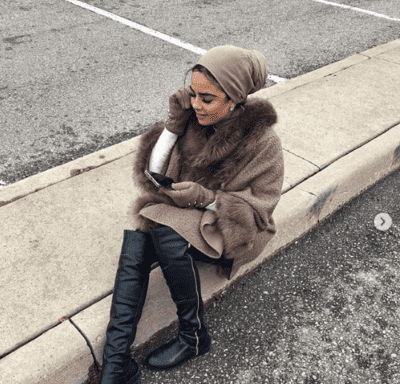 Dealing with Haters
I believe to be online, you have to have a thick skin. When I get messages like that, I'm able to laugh it off. Unfortunately, a lot of people can't do that. At the end of the day, we're all human. I could be the most confident person, but [negative comments] might affect me. I remind myself that these people don't know me—they just see me from the outside. But the block and delete buttons are the best things ever, because once you start responding [to hateful messages], it never ends.
What I've Learned
When I first started out my business, I did everything myself. The planning for Run The World—marketing, getting vendors, finding a venue—from A-Z was me. I really wish that from the beginning I was able to say, "Let me formulate a team. Let me find people who are just as passionate about empowering women as I am." Because what I've realized is I can do so many things at once. I can handle it, but you run out of ideas. Your creativity reaches a point, so you need other people giving you feedback and making suggestions. So this year, I was able to formulate a team for my event, and it was one of the best decisions I've ever made, because I was able to get different perspectives; I was able to get people from different creative fields. It was great.
My Mantra These Days
The whole purpose of me starting these events is to inspire other women to pursue their passion. The reason I got started was because another woman in a similar field inspired me. My goal is to inspire and empower women to pursue their passions. Wake up every morning doing what you love. If you're not doing something that you love, you're not going to be successful.
What's Ahead For Run The World
This year is such a game-changer for me. I was able to form an amazing team. Our fashion show is going to feature ten local female designers, and it's being sponsored by Fashion Forward. It's being hosted at the Atrium at Ricarda's. It's a big step up from what we've done in the past two years. We're going to have sixty local female entrepreneurs selling different products and services, because I think it's important to support local female entrepreneurs who are such hustlers. Run The World brings all of that together.
The third annual Run The World: Fashion Show & Night Market takes over the Atrium @ Ricarda's (134 Peter St) on April 28th. Grab tickets here.