With places like The Workroom and The Sewing Studio Toronto, it's no secret that making your own clothes is becoming—at least publicly—more popular. DIY culture is only continuing to grow, and why not? Making things for yourself is fun and cheap, plus it leaves you with a wicked sense of accomplishment.
And what better tool to sew all your crafts and clothes with than a vintage sewing machine? Seriously, they're gorgeous and they're easy to use. I grew up watching my mom sew me Beanie Baby sleeping bags (yes, you read that right, don't laugh) (okay, you can laugh) on the black Singer machine that used to be her mom's—and I was always so taken with the look and sound of it. They're seriously cool.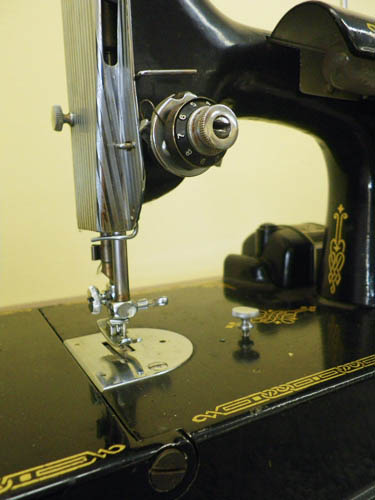 Sarah Trafford is helping her grandfather sell some of his Markdale, Ont. store's amazing vintage sewing machines with the blog Polaroid Girl. She's offering a variety of colours, styles, and brands—how could you not fall in love with one of them for your DIY creations?! Get more info here, and start sewin'!