Got a baby shower coming up? Preggers like me? Don't have kids but like oohing and ahhing over tiny clothes for little people? In any case, babyGap's limited edition Paddington Bear collection is the sweetest.
Reading Michael Bond's books as a child, or listening to my mom and dad read them to me, I found Paddington to be a most alluring and endearing character. Awkward, polite, nervous, and curious, he is delightfully unaware of his eccentricities. Even as a very young girl, I could relate to his blunders and struggles. Whilst there was much drama, he'd always find his way out of a frightful or foreign situation, reminding all that the unexpected challenges of everyday life are surmountable.
To this day, I look for him at Paddington Station, hoping to see the fuddy-duddy teddy bear resting on a pile of mismatched luggage.
The stories soothed me; they still do. I can't wait to dress my baby boy in this dear collection.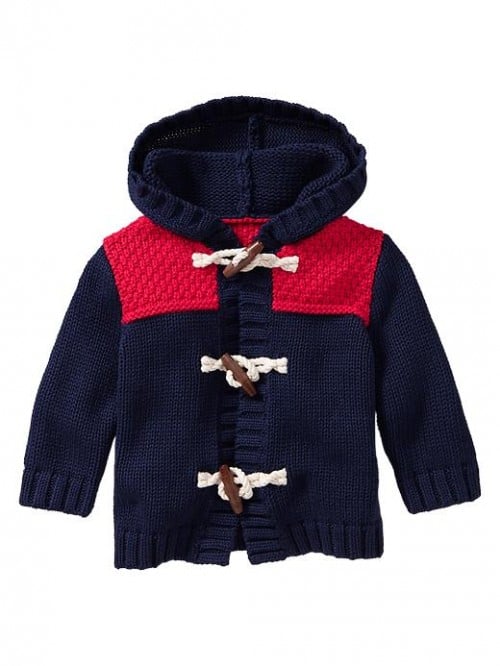 Cozy sweater with hood, $44.95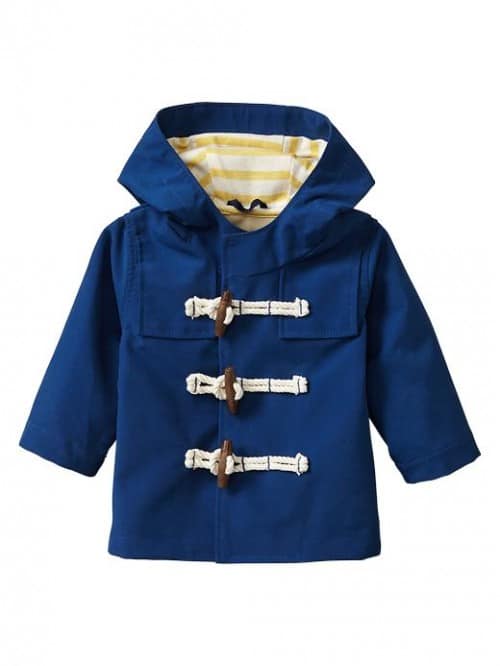 Blue Rain Parka, $54.00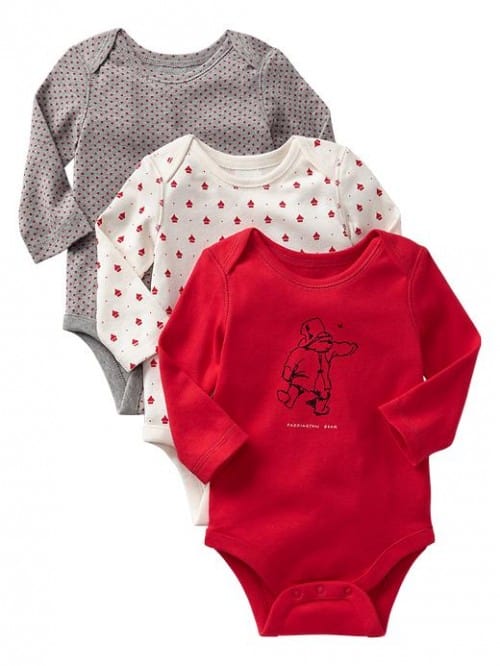 Printed bodysuit (3-pack), $34.95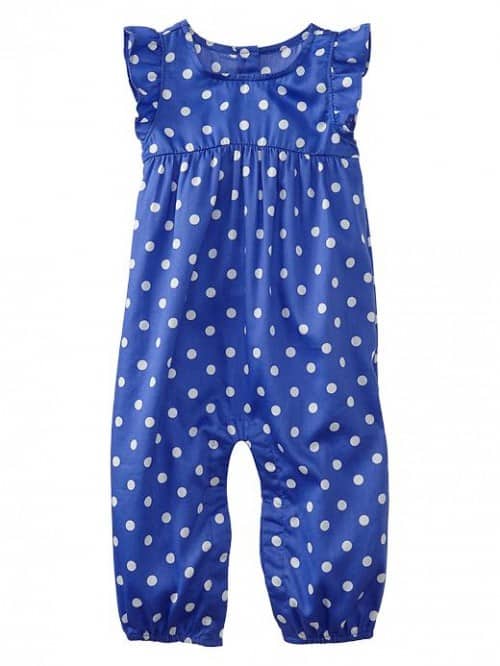 Polka-dot one piece, $34.95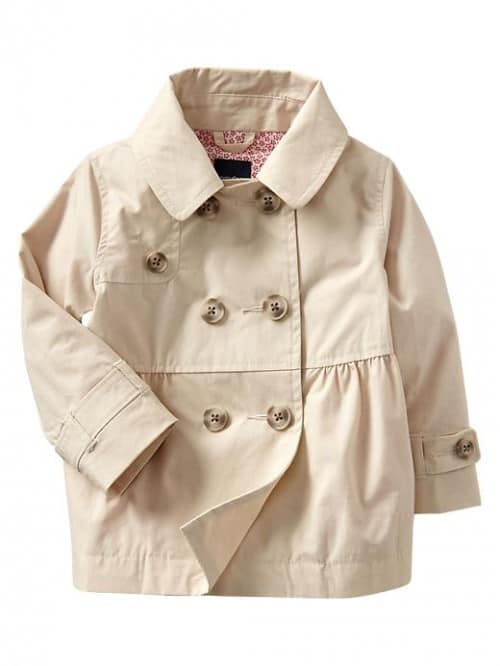 Classic Trench Coat, $39.95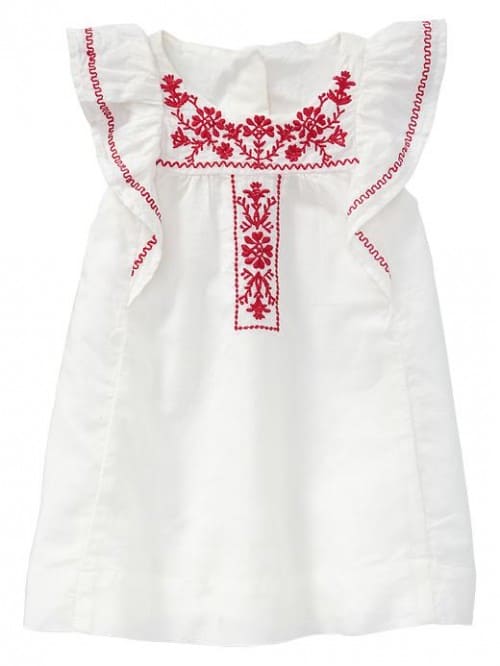 Embroidered Flutter Dress, $39.95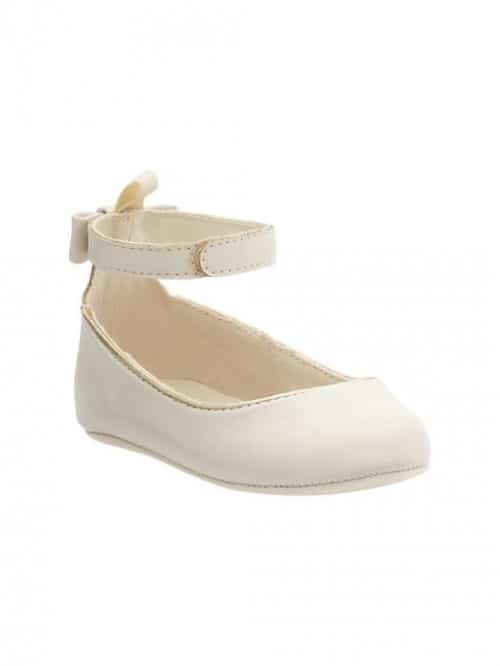 Bow Back Flats, $19.95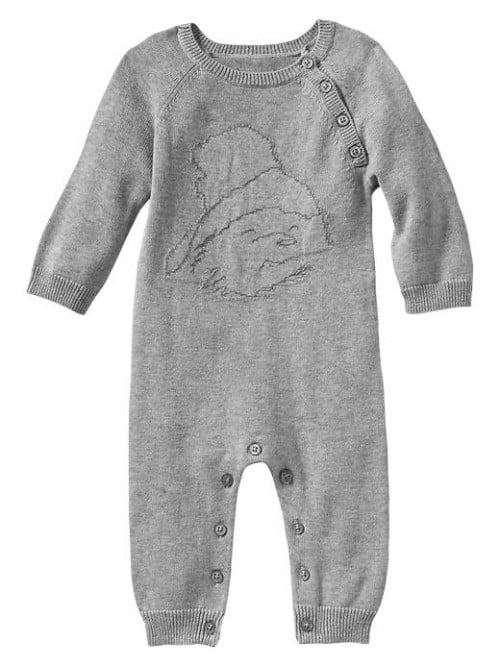 Sweater one-piece, $44.95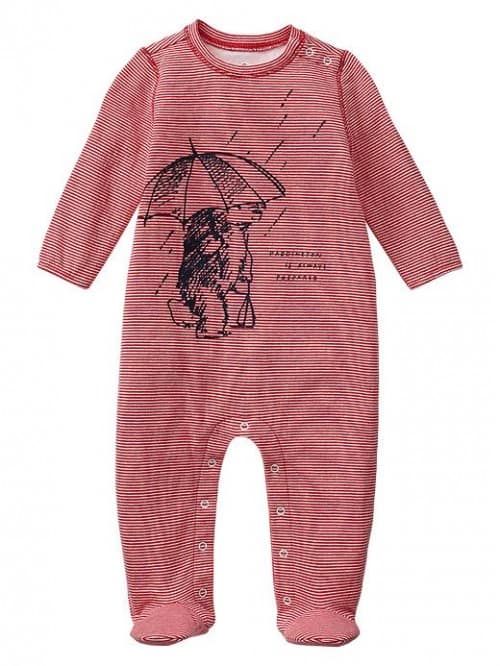 Graphic footed one-piece, $34.95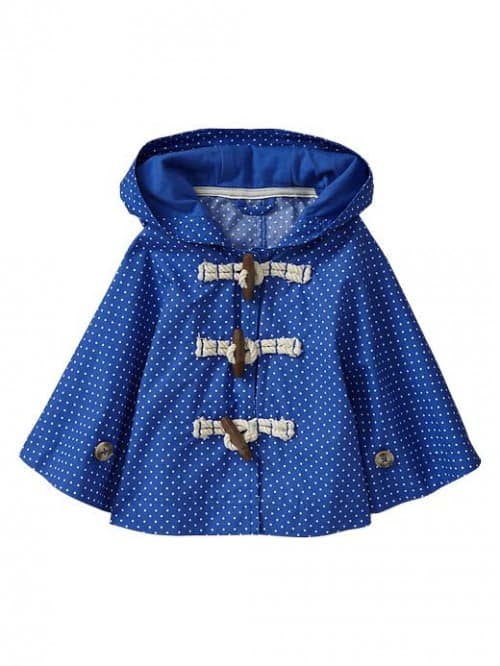 Printed poncho, $44.95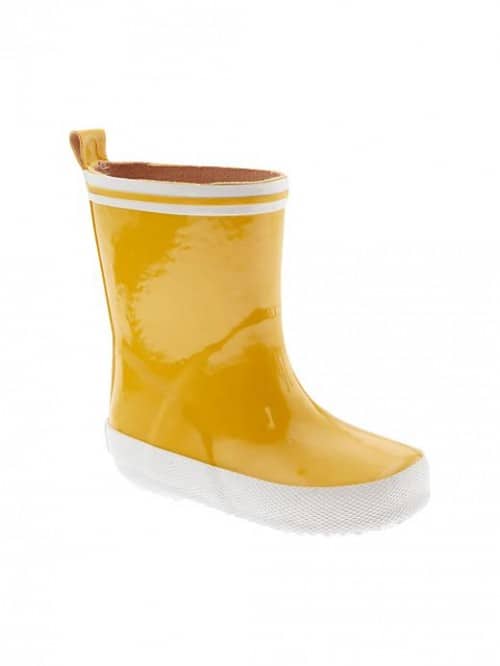 Yellow rain boot, $29.95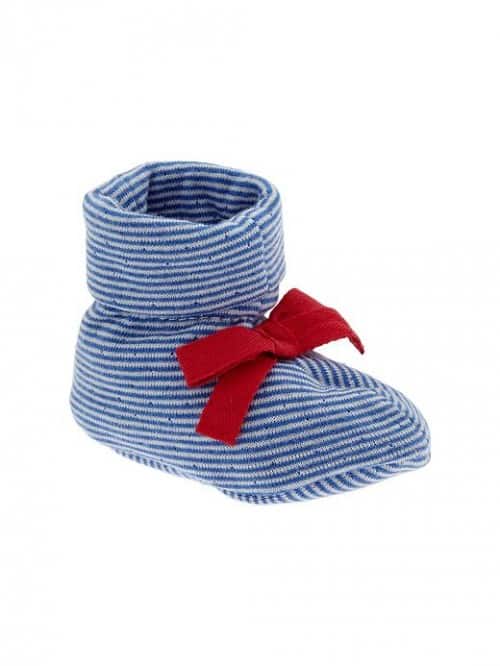 Striped bootie slippers, $19.95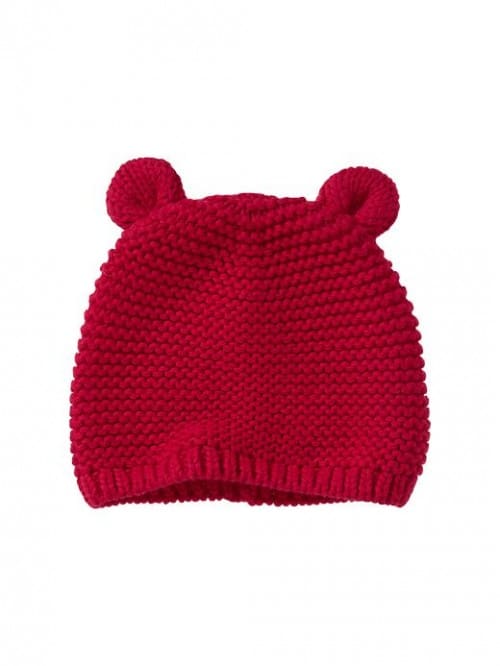 Knit hat with Paddington ears, $19.95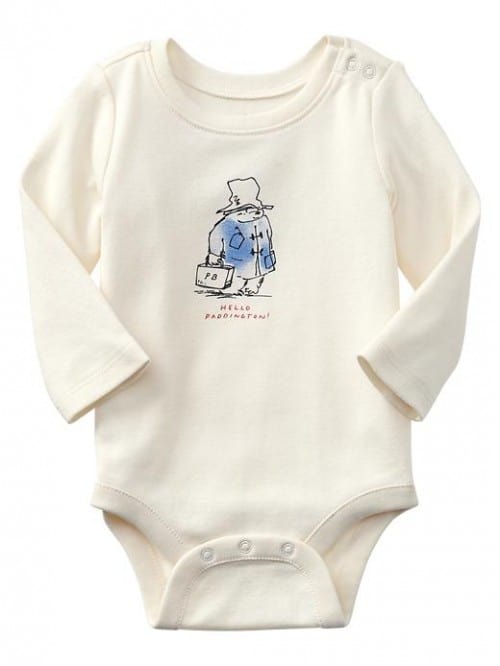 Graphic onesie, $24.95
Although he came from Peru, the tales of Paddington are so incredibly British, while mischievous Madeline was quintessentially French. I suspect those two characters are responsible for the first impressions, of each great country, on many, many children.
 babyGap's limited edition collection inspired by Paddington Bear launches in Canada January 23. See full collection here.