If you're travelling to LA, you must schedule a visit to one of the city's most famous Sunday flea markets, the Melrose Trading Post. This community flea market at Melrose and Fairfax sets up shop each Sunday in a high school parking lot, and offers everything from cut off jean shorts to old photographs to household trinkets to vintage jewelry, and many, many more cut off jean shorts.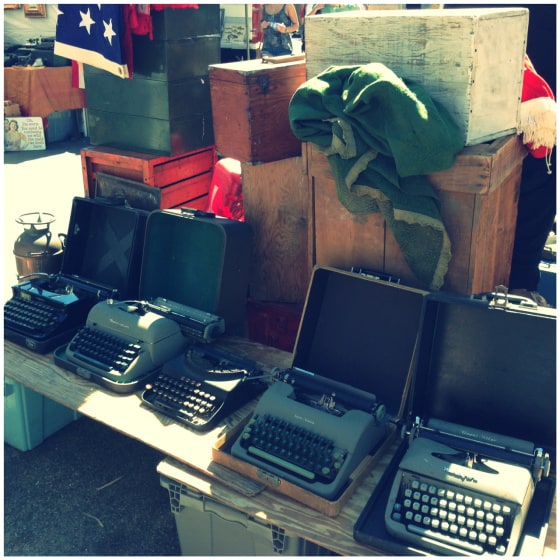 I consistently find myself drawn to old typewriters and decided that when I find the exact right place for it, I will get myself one someday as a whimsical and creative relic of the past. These piles of old picture and mirror frames had me thinking DIY, and I'll have to take a trip back when the right project comes to me.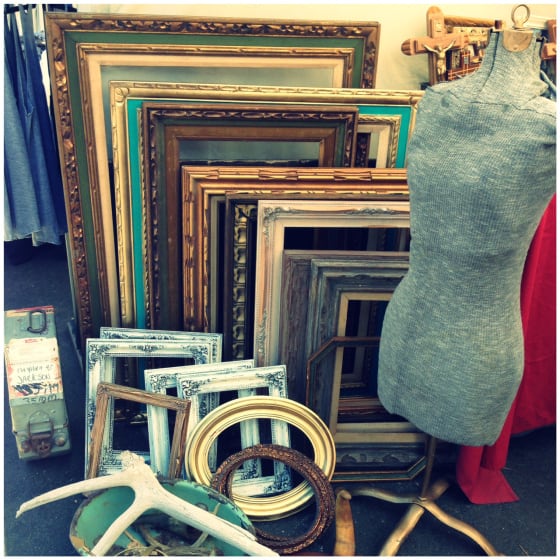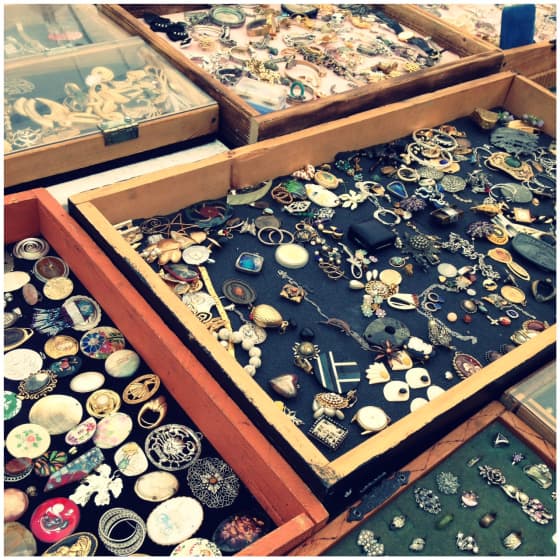 I could spend hours combing through boxes of old jewelry bits and bobs and came across a few pieces that inspired me to go back through my own collection and bring them out again. I also had a bit of a self-realizing moment when this table of old cameras  caught my eye, and included in the line up were a few pre-digital designs that I recognized from my high school days.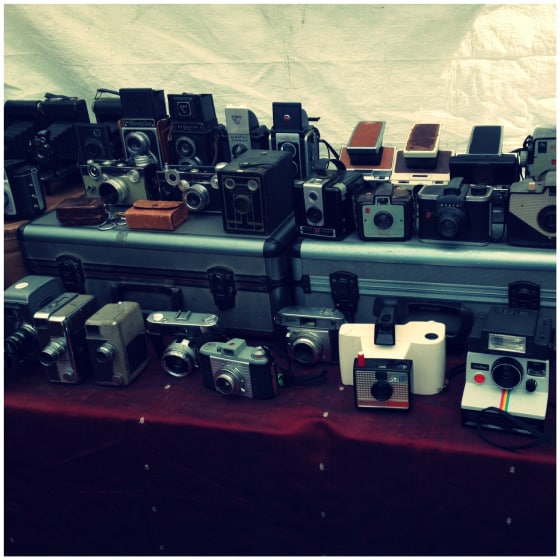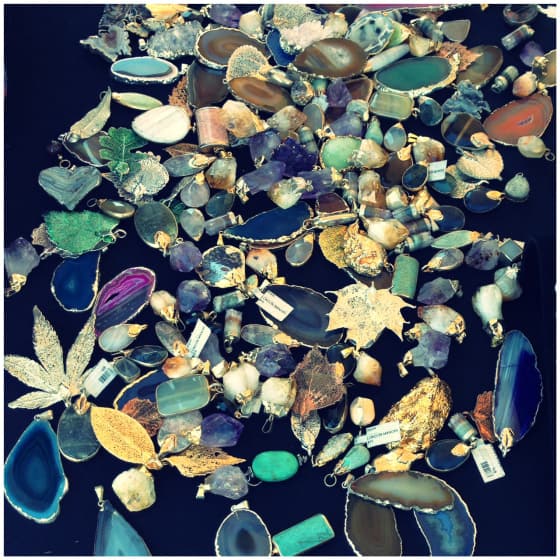 Stopping for a lovely outdoor lunch @ Toast afterward found me face to face with this adorable, sunglass-wearing pit bull named Sonny Ray. A true LA dog, with cool shades and his very own website.