It's no surprise we're big fans of Etsy's Made in Canada market. We love being able to shop Etsy's diverse selection while getting up close with all of the unique handmade items and meeting the makers. It's an awesome display of Canadian craftsmanship, plus you can take part in a number of FREE workshops, for everything from rug hooking to embroidery.
We chatted with some of the awesome women who will be selling their creations at this year's event. Make sure to stop by and check them out.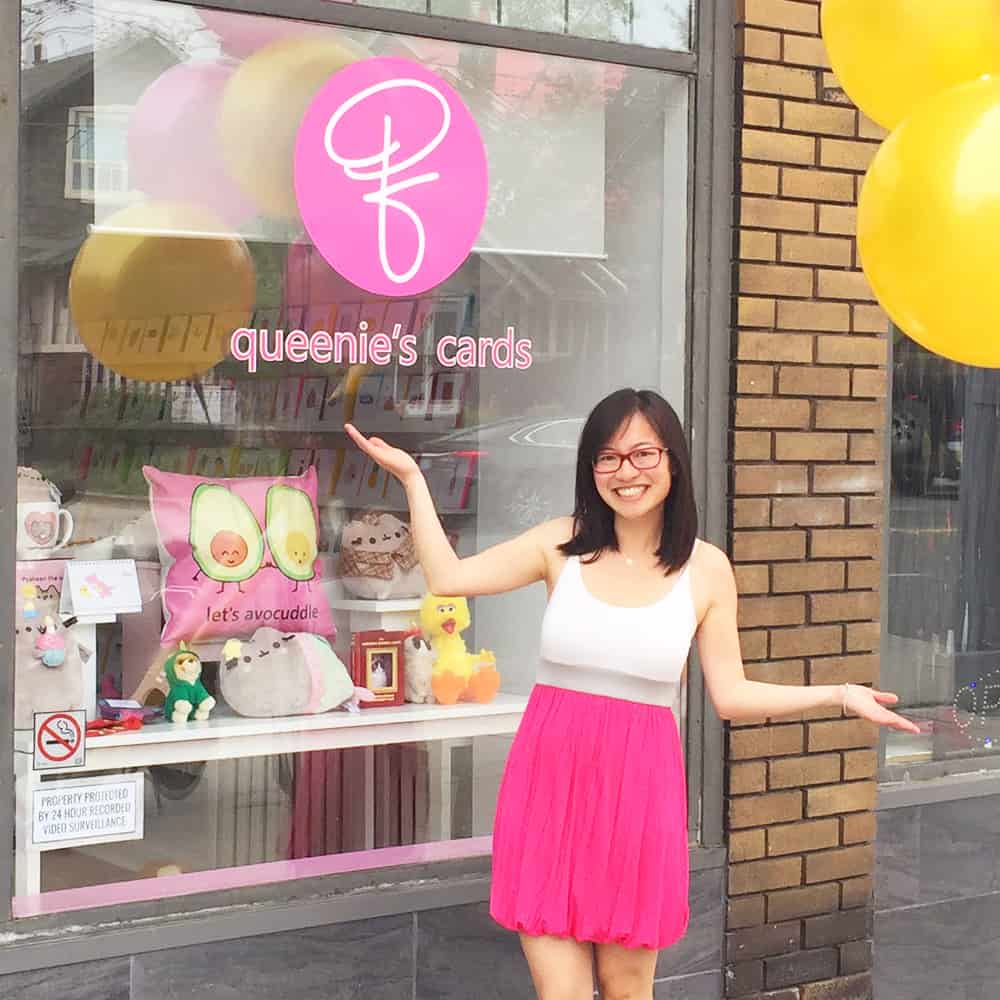 What's your story?
I went to U of T with plans to complete my major in Criminology, but I decided after first year I wanted to focus on a different subject and transferred to Ryerson for Arts and Contemporary Studies with a minor in Marketing. I've always loved to draw. My dad is a graphic designer so our family has always been artsy. I kept my hobby of making greeting cards since high school, and in 2008 I decided to start my own business. I opened an Etsy account as a shopper, but it wasn't until 2014 when I left my full-time job as a Creative Asset Assistant and exhibited at the National Stationery Show in NYC that I listed items and had my first sale.
Etsy provided the experience of being an online shopper of handmade items, which helped me establish my own branded materials and strategies when I became a seller. From being a buyer, I learned about the shipping options, the checkout process, policies and customer service that cannot be replicated from big box companies.
The personal touch is what continues to stay with me and my business mandate. Every single order includes a handwritten note to the buyer, thanking them for their purchase. I also decorate my mailers and each parcel is handled with care. Etsy prepared me to ensure that my customers, both online and in person, are treated the way I would want to be treated.
What exactly do you make?
I design cute and cartoony greeting cards! I then expand these illustrations onto different products, such as throw pillows, enamel pins and most recently plush toys.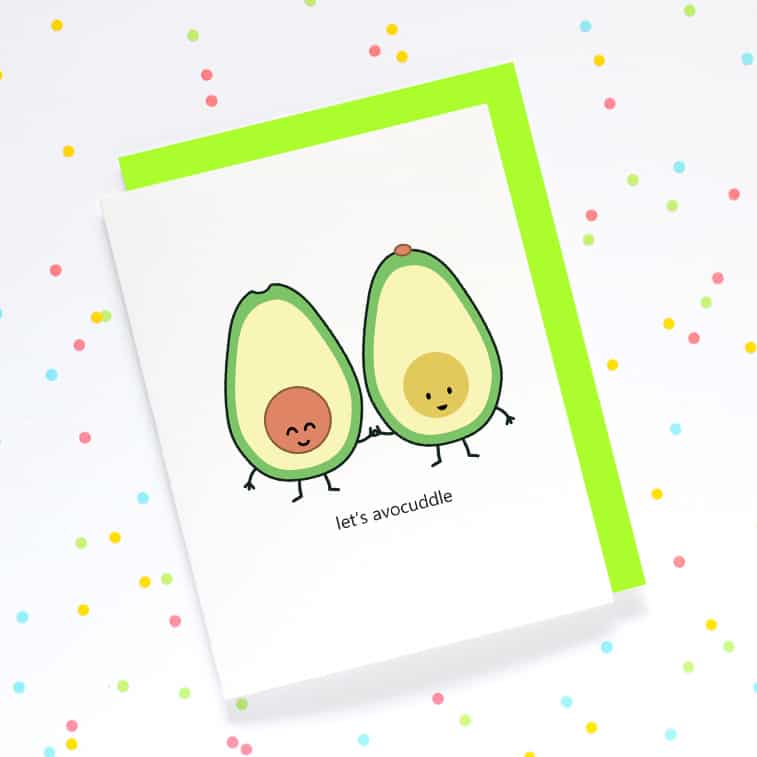 What's your process?
The punny taglines come at me very randomly, inspired by everyday life. I sketch the image and greeting on paper before perfecting it on Adobe Illustrator with a stylus. When the image is finalized, I decide if I want to translate it onto more items.
What sets your product apart?
I try to create new material that is different and no one has thought of. I draw cartoons that make people smile, and sometimes they laugh so hard they fall to the floor! (True story – happened on three separate occasions.)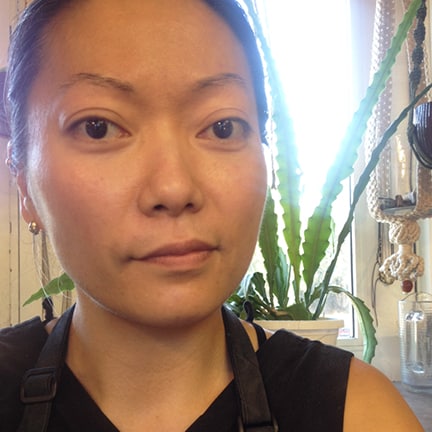 What's your story?
I studied printmaking and foundry (bronze sculpture) at OCA (now OCAD), but I have been showing and selling my work since high school. When I first started out, it was just small community craft shows and wholesaling to local shops. Etsy provided a way to get the work out there online in a manner that was not possible when I first began.
I've had my Etsy shop since 2009 but didn't really start updating and creating more listings until about three years ago. I have a lot of international visitors to the shop, and Etsy makes it easy to show a selection of my work to them after they've returned home from their travels. Future plans include a redesign of the shop and displays. I also am working on creating more sculptural pieces.
What exactly do you make?
I have created a family of characters that I feature in a line of paper goods and accessory/jewellery. I have a studio shop in the artist building in the Distillery District. The stationary line includes cards, stickers, buttons, magnets, notebooks and prints. The accessories include key rings, pins, necklaces and cufflinks. I also have a line of more sculptural jewellery pieces that are primarily brass and sterling silver.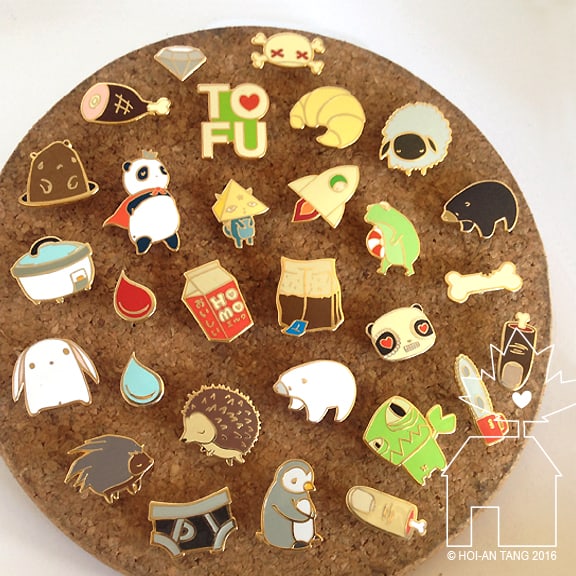 What's your process?
I make the stationary line in my studio in very small batches. This helps me to maintain a high quality and wide selection of styles. The pins, key rings and necklaces, which are part of my enamel series, are all designed in house. I also do all the assembly and packaging in my studio.
I enjoy juxtaposing my pieces with found objects and vintage charms as well. The sculptural series is made using a process called the lost wax method. I sculpt all the wax originals. I also do all the metal work and finishing here in my studio. I also work from home occasionally. I prefer the studio these days since I can make more of a mess.
What sets your product apart?
My work is interesting because of my range in media as well as the style itself. The characters have their own personalities. They are quite distinct. What I think is the most unusual aspect of my work is my hands-on approach. I am really interested in process; physically making most of my work with my own two hands has enabled me to continually refine the line.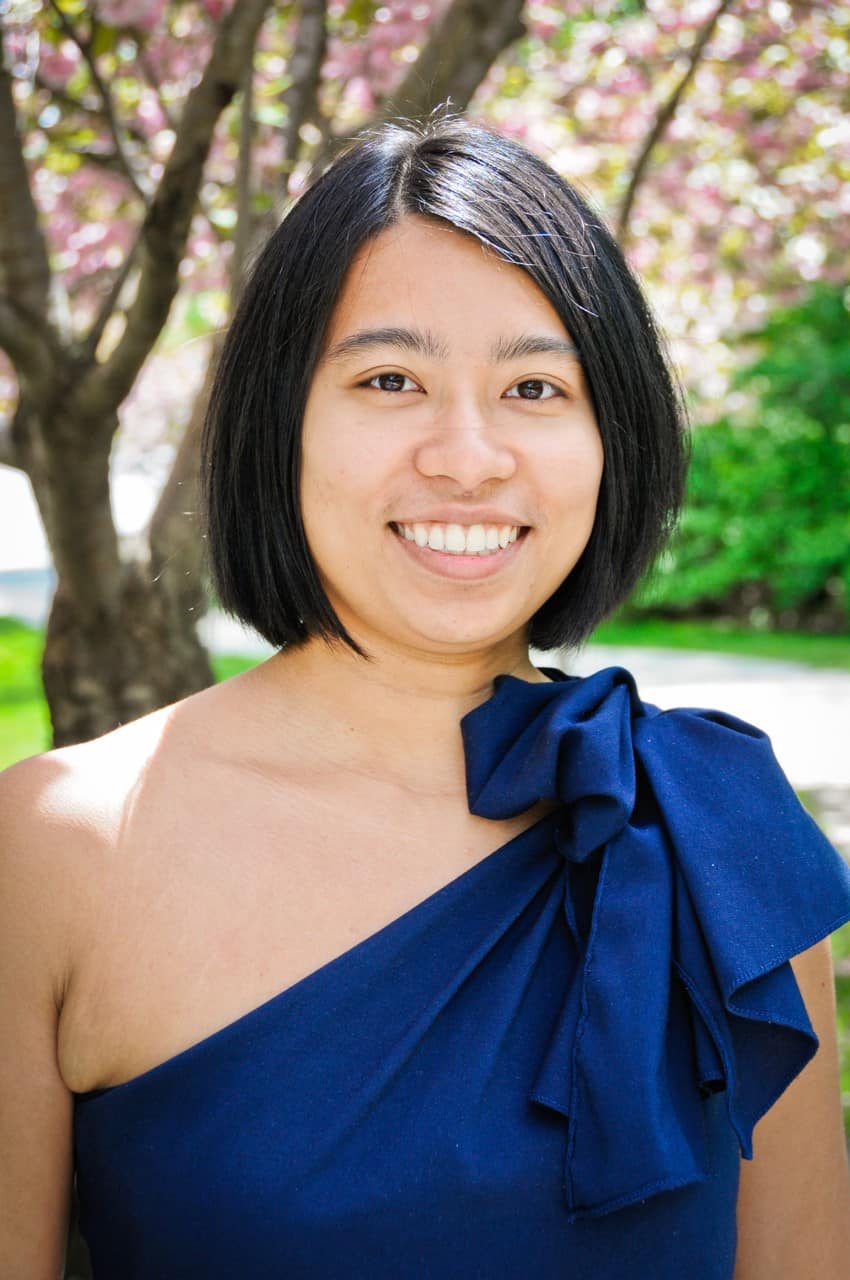 What's your story?
The Chemist Tree emerged out of curiosity for the everyday, combined with a passion for creative expression. I was educated to be a scientist but have been creative since I was small.
I went to school during a time of chalk and chalkboards and always learned chemistry better when professors drew structures by hand. This gave me an appreciation for art within a chemical structure, which planted the seed for the concept of The Chemist Tree long before I even realized it.
Making the very first card happened by accident as I was recycling a lab manual cover while job-hunting after graduating university. Eventually, I did find that science job; however, I continued creating art to utilize both sides of my brain. My full-time job was Health Sciences Researcher at a hospital. Along the way, I became a mom of two and by then, the creative science business had exploded to a collection of over 100 different designs and more than five different product types. I came to a fork in the road where I had to choose. So I left my research job and see where this creative journey would take me.
Although it is mostly a one-woman show that keeps me very busy, having an Etsy shop allows me to be at home with my kids and still be immersed in both science and art every single day. And that truly makes me happy.
What exactly do you make?
Punny science- and math-related stationery and gift items as The Chemist Tree. Things I make include greeting cards, buttons, notebooks, tote bags, washi tape, coasters and more.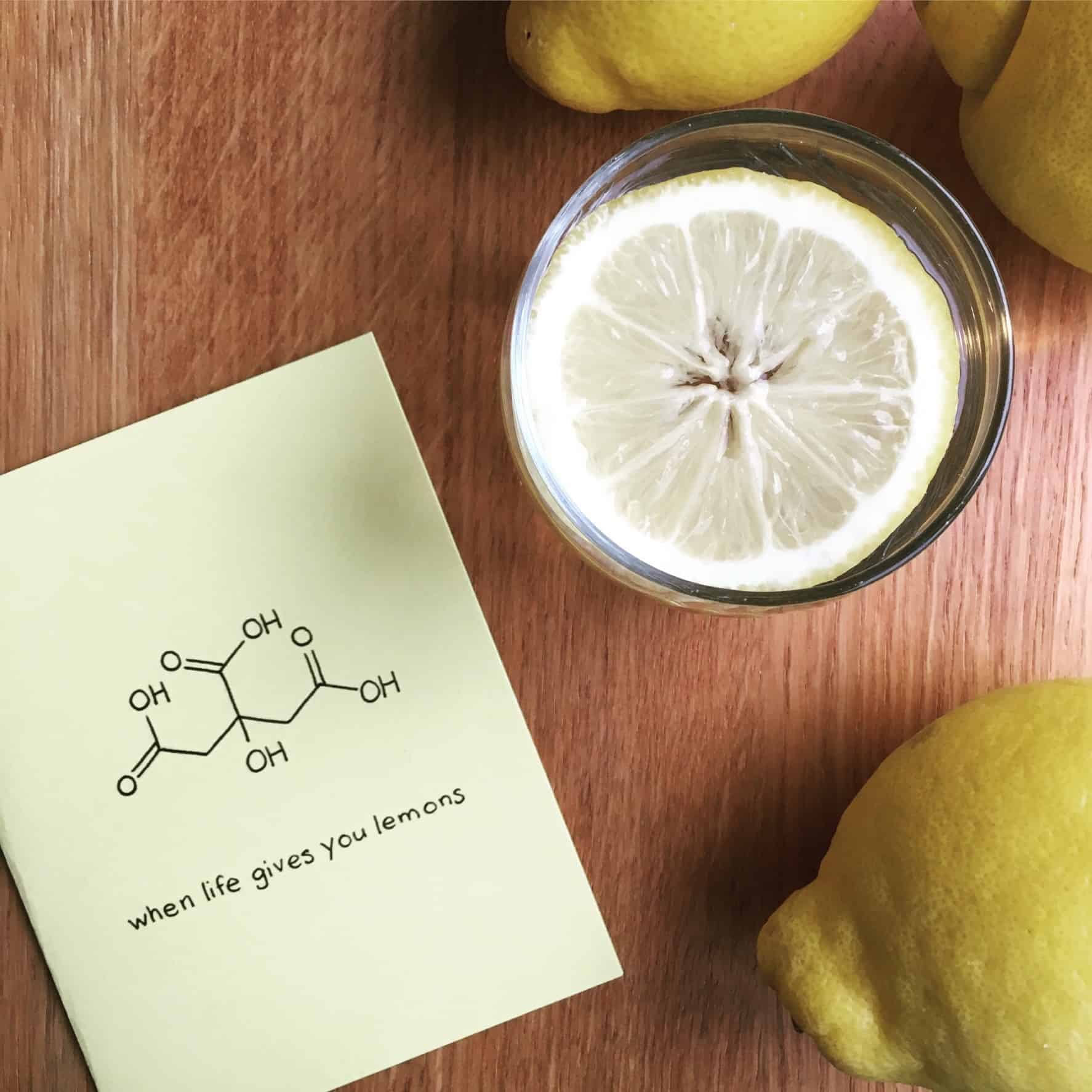 What's your process?
It starts with an idea. Ideas come from anywhere at anytime and I don't quite know the mechanism of how it all happens, but when a brilliant one comes, I'm usually running to find a piece of paper to write it down so I don't forget. When I come up with a caption (e.g., thanks so matcha), I then research the related topic (e.g., green tea) by reading scientific papers to learn about the chemistry behind it. This step takes the most time!
Often, there's more than one chemical structure (AKA molecule) associated with a particular topic, and then I will see what they look like before choosing the most interesting or representative one as the design to go with the caption. The chemical structure design is then drawn onto a card with a pen. Then it's scanned to create a digital version on the computer that can be printed to make coasters, washi tape, buttons and cards. For notebooks and tote bags, the designs are individually drawn or hand-painted on each piece, one by one.
What sets your product apart?
My fusion of art and science is truly unique and there's nothing else quite like it out there. I use art to communicate science and vibrant colours captivate the audience. Using everyday concepts makes the science relatable and the minimalist style simplifies the science. It brings light to how prevalent chemistry is in everyday life – our emotions, what we see, smell, eat, drink, touch. Who knew chemistry was everywhere? And don't they say that when people connect with each other, there is chemistry between them?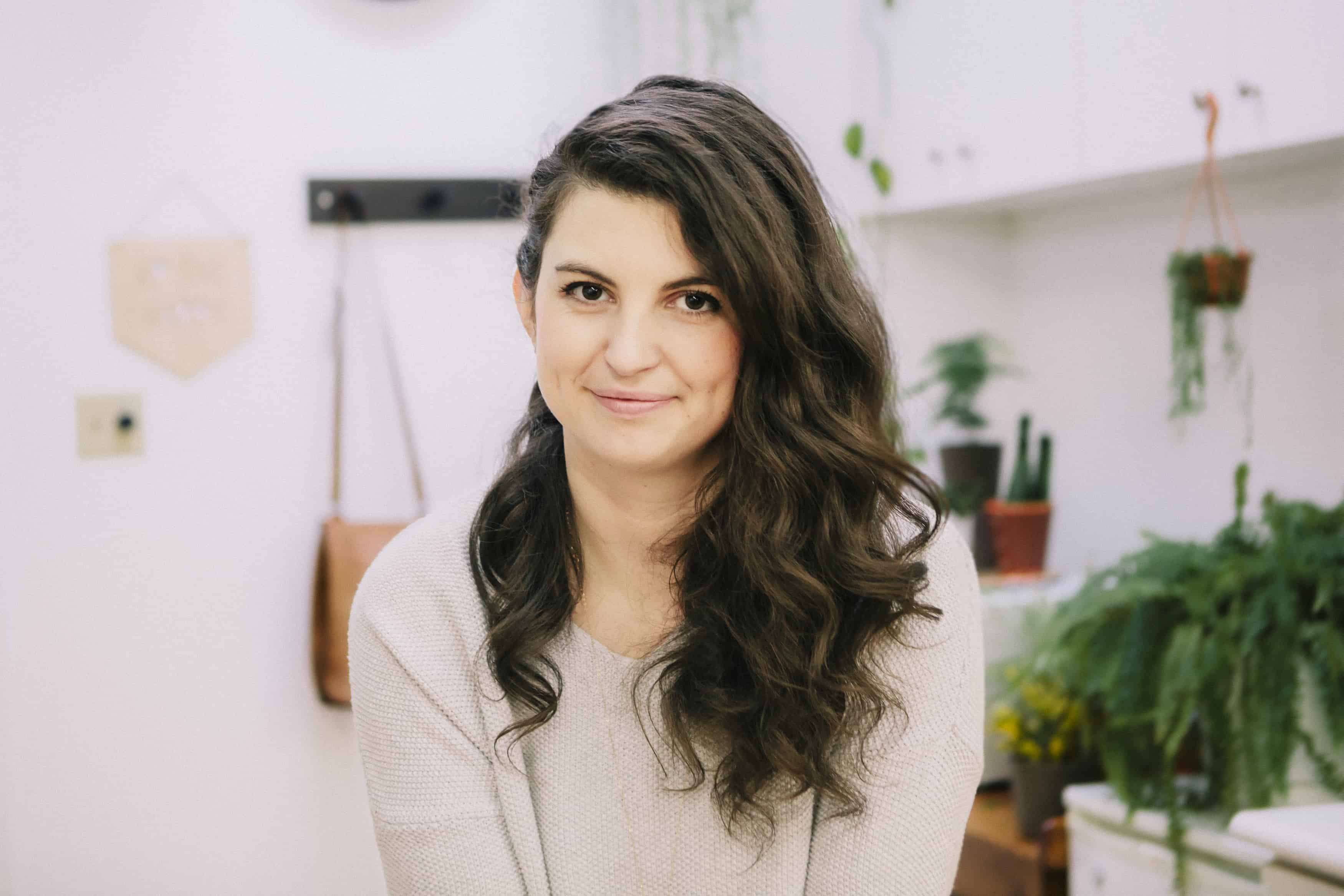 What's your story?
I have a master's degree from the University of Toronto in Community Development, and I worked within the administration at U of T for years. I decided to start papercutting on a whim and totally fell in love with the art.
I come from a family of entrepreneurs who inspired me to start my own business, so three years ago I quit my day job and took light + paper full time. Now I work with one employee out of my west-end studio where all of my products are produced and packaged. Starting out would have felt so much more daunting if I couldn't have easily opened up an Etsy shop and taken part in local Etsy shows. It allowed me to find an audience for my work and experiment with being a maker.
What exactly do you make?
I make a variety of lasercut paper and wooden items – artwork, coasters, holiday ornaments and more.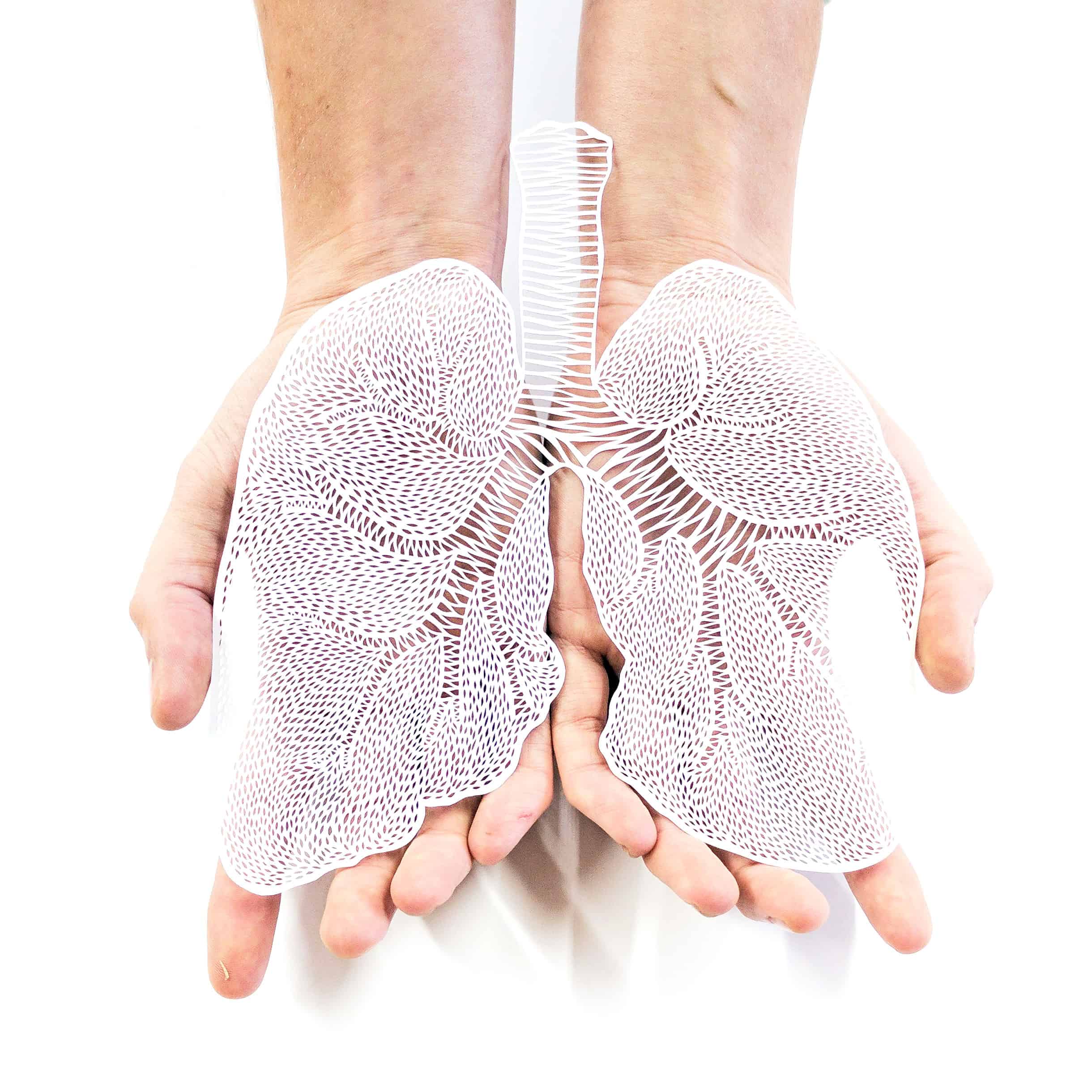 What's your process?
I create all of my designs first as a papercutting. Using an X-ACTO blade, I carefully carve paper with my unique designs, then scan the original papercutting piece. We then digitally convert the design to be lasercut onto different materials.
What sets your product apart?
All of my designs feature my unique papercutting style. I try not to draw out my designs before I hand-cut them, so the result is an imperfect, yet whimsical aesthetic. Even the lettering used in my products is a font based off of the hand-cut alphabet letters that I cut out.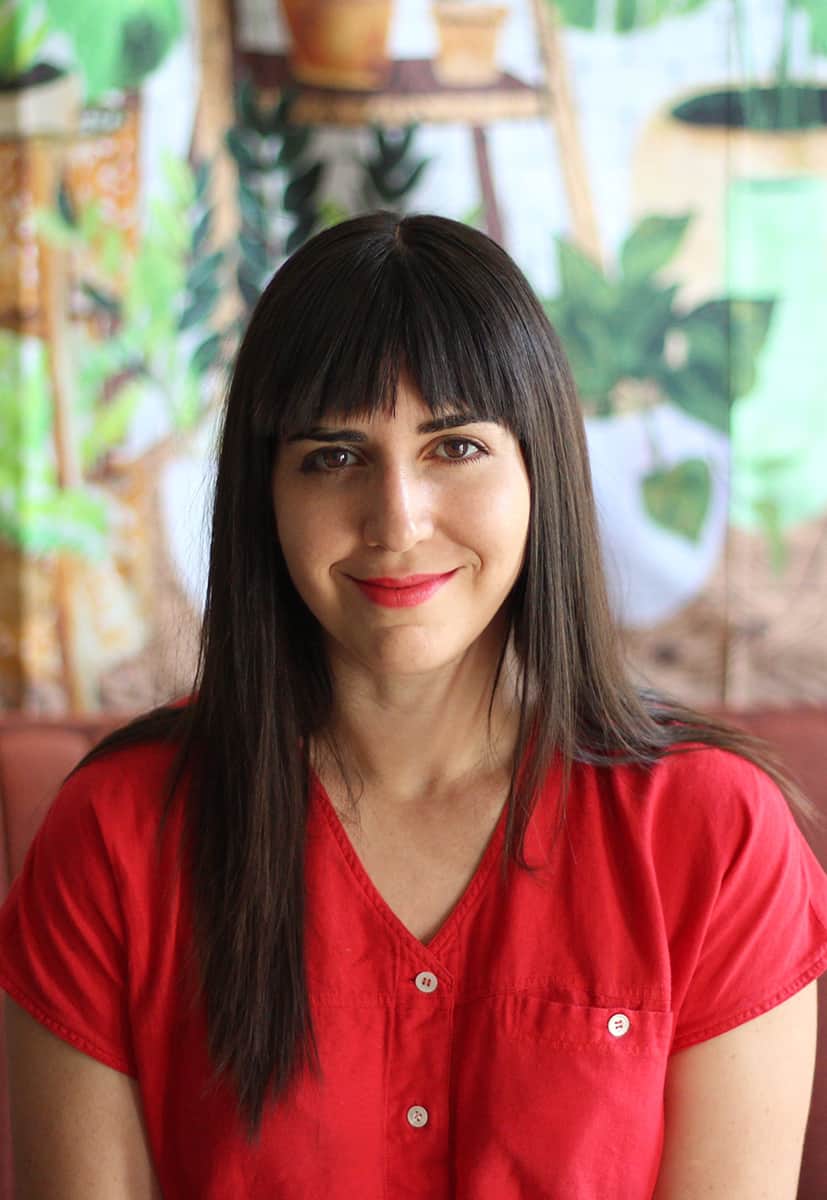 What's your story?
My background is in printmaking (I have a BFA from OCADU). I spent a few years after art school working as a bookbinder and residency coordinator in a printmaking studio when I discovered my love for embroidery on a whim: I had set out to learn how to stitch so I could make my niece a set of cute owl dolls but couldn't find a pattern anywhere, so I began designing my own.
At some point, the idea of turning the patterns into kits became my singular pursuit in life and a year later (2013), my Etsy shop launched with my first seven patterns. This year, I accomplished a long-term goal of opening up my own studio, Noble Crafthouse, so I could host other makers who need a creative space or time away from their homes or places of business.
I'll be hosting my first Maker-in-Residence in October, all the way from the UK! I'll be teaching two Beginner/Intermediate workshops soon – one at Etsy Made in Canada (this Saturday from 2 to 3 p.m.) and one on Saturday October 14th at Noble Crafthouse (register here).
What exactly do you make?
I make cute animal embroidery kits in varying skill levels. The designs combine contemporary illustration with classic embroidery stitches.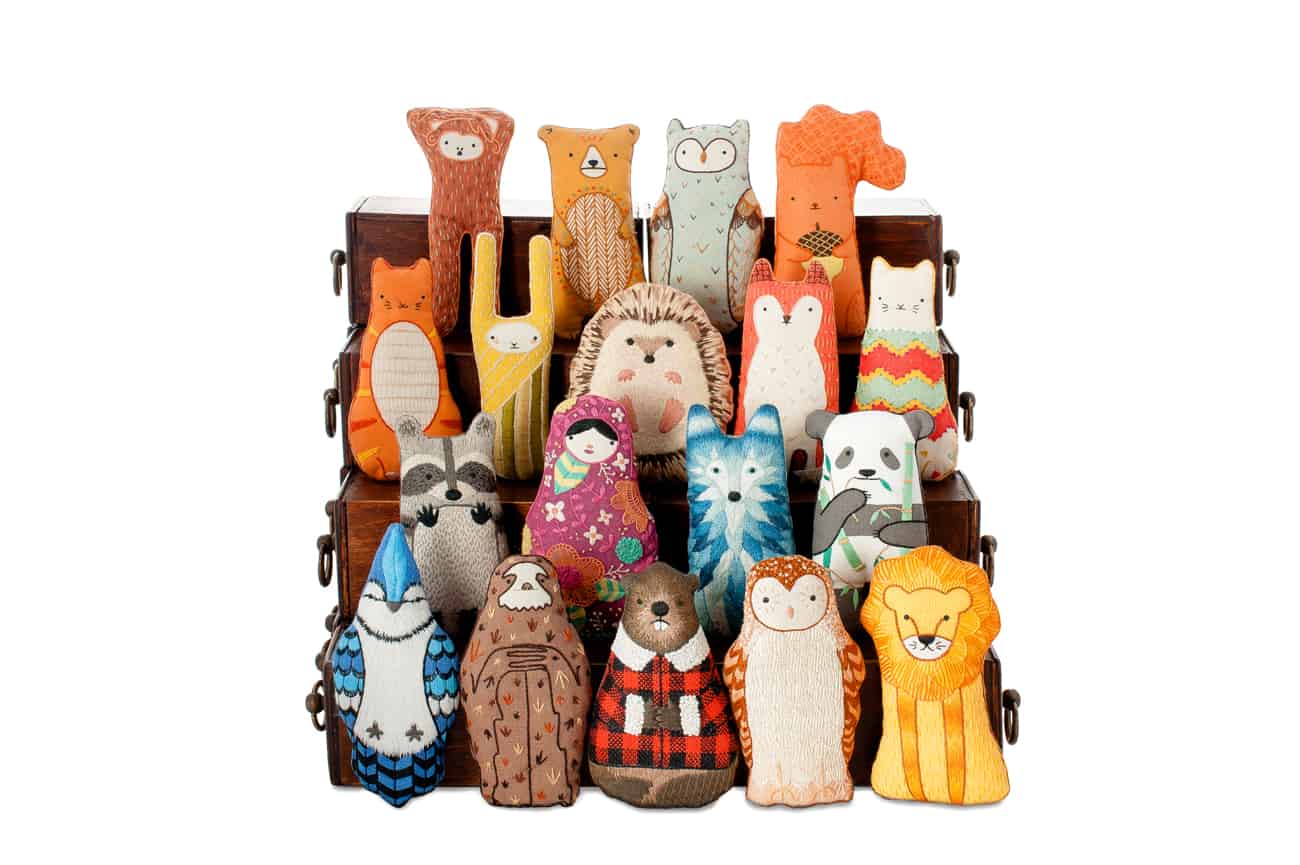 What's your process?
Every new animal starts with a pencil sketch and then I'll figure out which shades of embroidery floss and stitches work best to represent the different features. I make the final pattern as a vector illustration and all of the kits are screen printed and assembled in my studio.
What sets your product apart?
I'm always adding more stitches to my collection of kits as I broaden my own skill set. I don't shy away from using stitches that most contemporary embroidery designers avoid – I want to challenge people while showing how simple all of these beautiful, complicated-looking stitches actually are. The whole process can be so relaxing and fulfilling once you take the first step to learn. It's easier than it looks!
Etsy – Made in Canada is returning to Toronto on Saturday September 23rd, 10-6 p.m. at the MaRS Centre Atrium (101 College St).