Between Dec 26th and Dec 30th, the city becomes oh-so sleepy. Suddenly, all your friends are in town and there ain't nothing to do. But WAIT! There is a plan, and it's THE BEST EVER! The Drake Hotel's annual What's In The Box music fest is back! And every night is AWESOME.
5 nights, 5 bands, 5 bucks! Swing on down to West Queen West for an amazing lineup of acts each night. Have some drinks, shake it on the dance floor, hear some new music and party 'till the wee hours!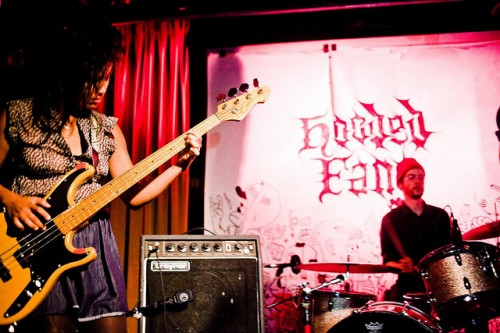 Check the nightly lineup. Hot damn! It's soooo good.
THURSDAY / DEC 26 / NIGHT 1
Fake Art Records presents:
Nautiluss / 11PM
Brendan Phillip / 10PM
Beta Frontiers / 9PM
Prince Innocence / 8PM
KJ / 7PM
FRIDAY / DEC 27 / NIGHT 2 
D!GGY The DJ / 11PM
Solids / 10PM
Alvvays / 9PM
Programm / 8PM
Parks At Night / 7PM
SATURDAY / DEC 28 / NIGHT 3
Hand Drawn Dracula / Artificial Records presents:
Itzsoweezee / 11PM
Phèdre / 10PM
Weeknight / 9PM
Etiquette / 8PM
Doomsquad / 7PM
SUNDAY / DEC 29 / NIGHT 4
Rare Beef presents:
Kevin McPhee / 12AM
Austin Paul / 11PM
Imposter(s) / 10PM
Michael Imperial / 9PM
Silvermayne vs Jordan Gardner / 8PM
MONDAY / DEC 30 / NIGHT 5
Rich Aucoin / 12AM
The Boom Boom / 11PM
Coronado / 10PM
Terror Pigeon / 9PM
Crimes In Paris / 8PM
You don't need to buy tickets ahead of time. Just show up! Hey, maybe you'll find a fling just in time for NYE.