Because why wouldn't you want to look like a disco ball?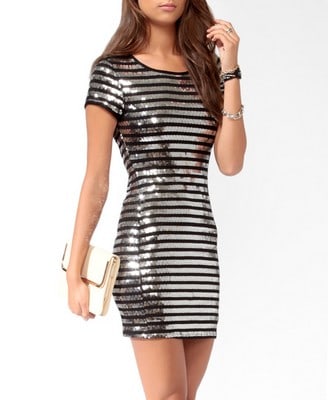 1. Work yer booty in this tight Sequin Stripes Bodycon. $24.80 at Forever 21.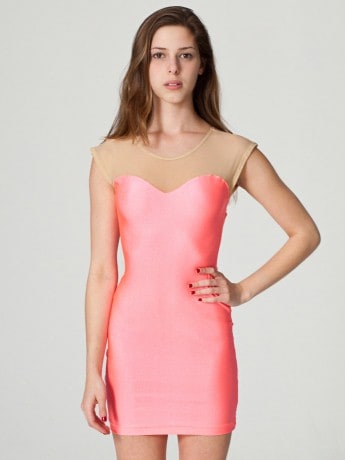 2. Sweetheart Two-Toned Mini in pink and peach. Picture with the reddest of red lips, bad girl. $56.00 at American Apparel.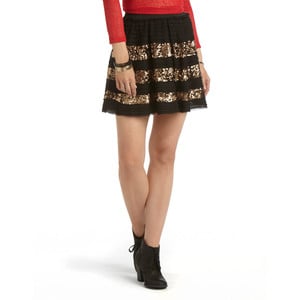 3. Free People Sequin Tiered Mini Skirt. Shake a tail in this cute thang. $148.00 at The Bay
.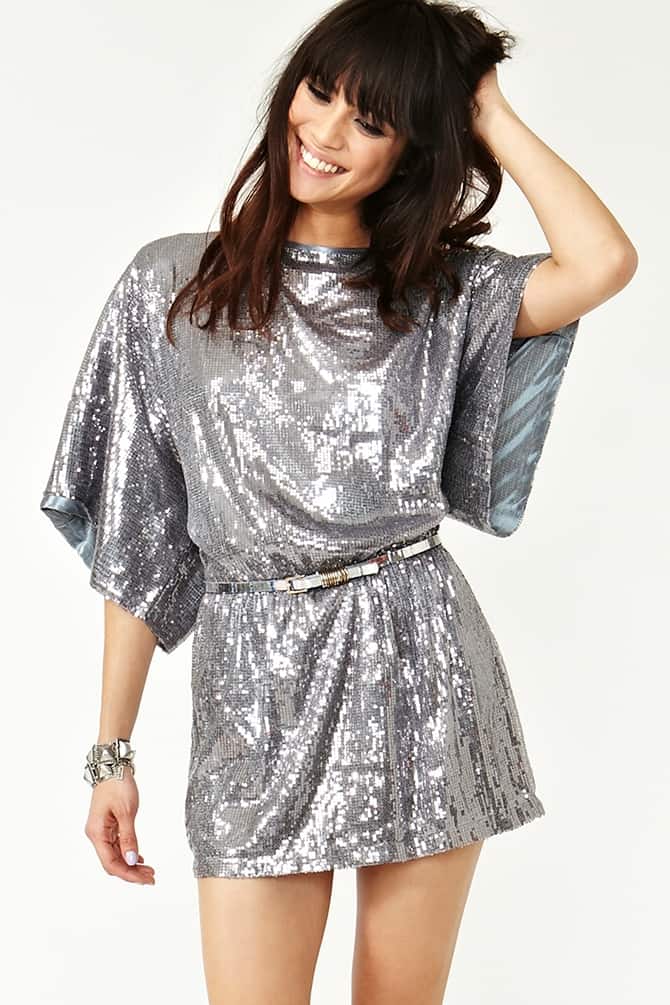 4. Babe, you are the party in this Drapey Silver Lining Sequin. $51 at Nastygal.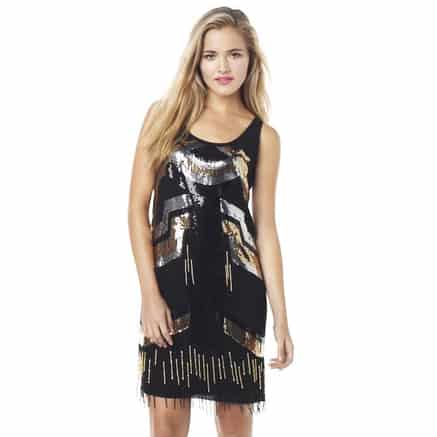 5, For time-travelling back to the roaring 1920s, try this gold beaded dress by Attitude. $99.99 at Sears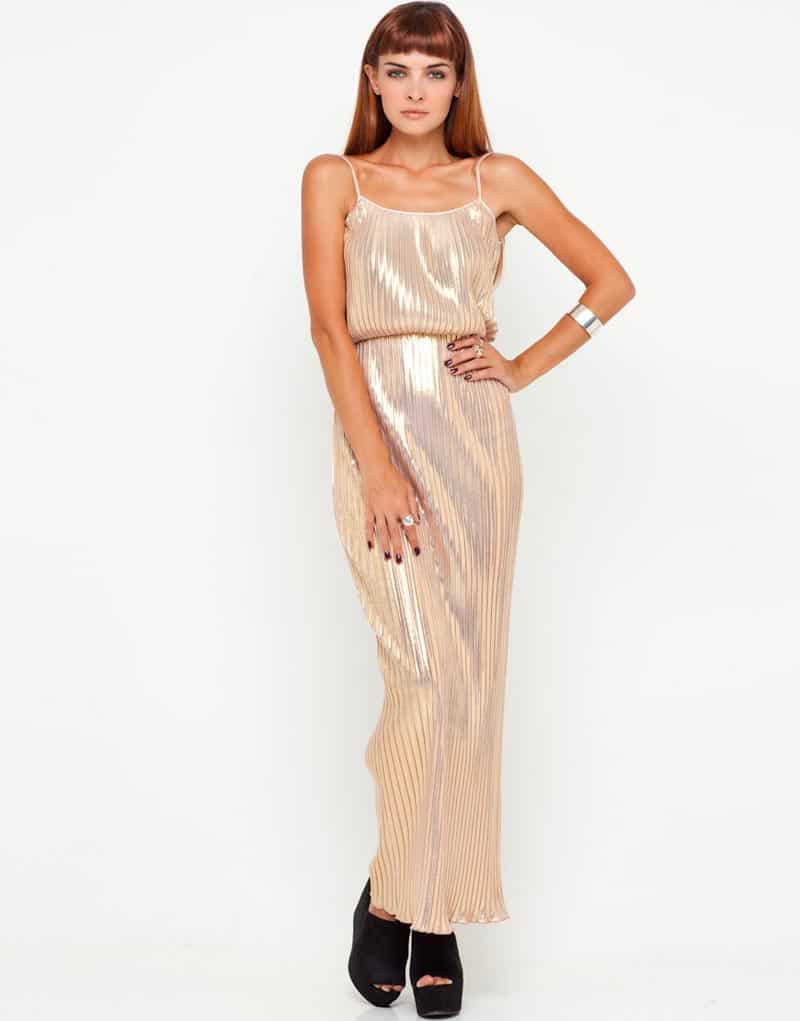 6. BE the motherfucking flute of champagne. This Motel Phoebe Pleated Lamé Maxi Dress in metallic rose gold is very Michelle Pfeiffer a la Scarface. $110.00 at Urban Outfitters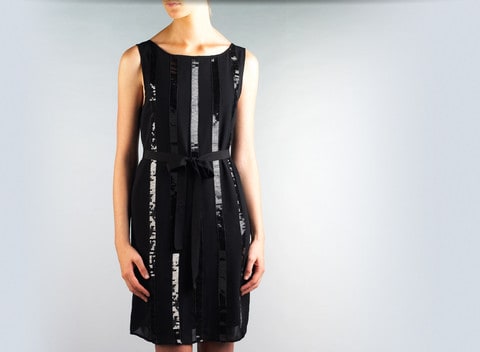 7. The LBD with a hint of shimmer that you'll wear forever. $89 at Moon Apparel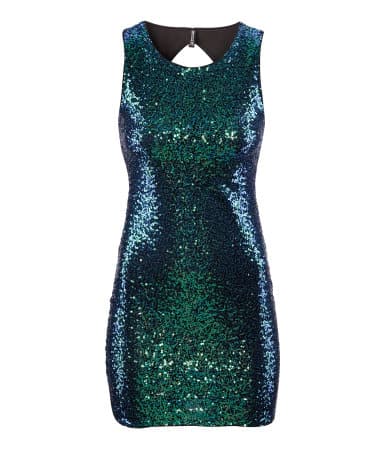 8. Fitted stretch dress with black and green or white and cream sequins and cut-out back. Less than $20! (Sometimes NYE is messy. Skip the Armani.) $17.95 at H&M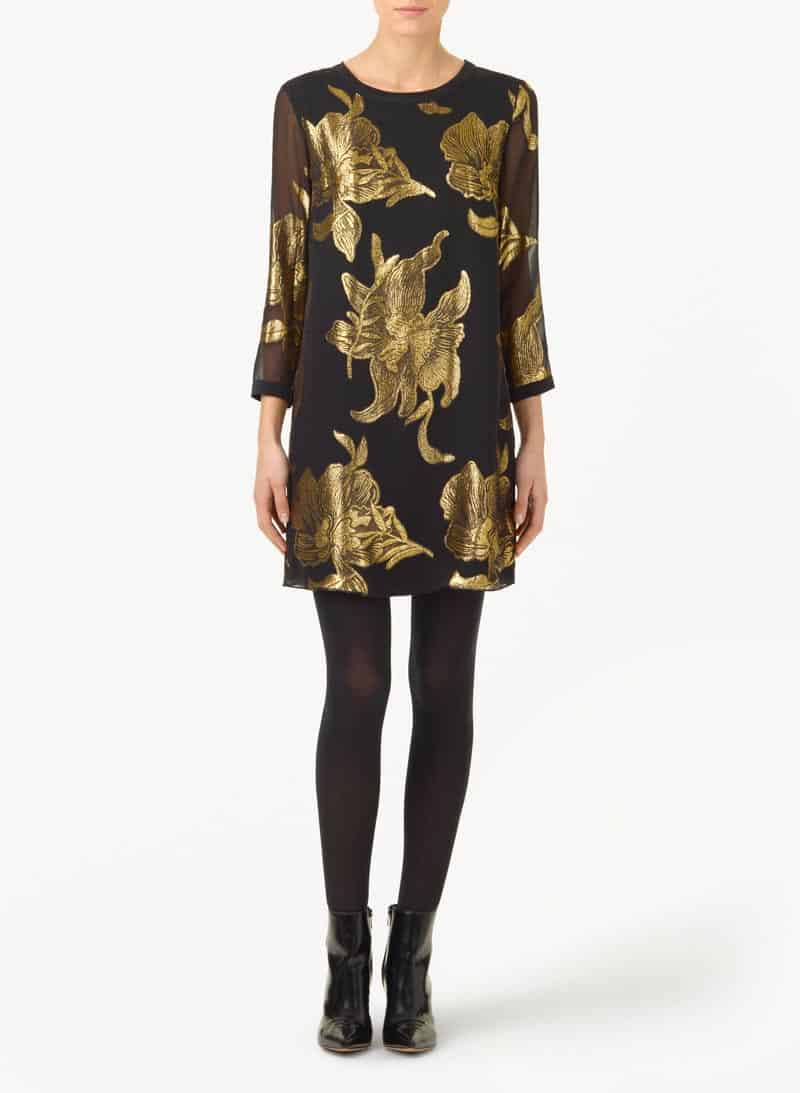 9. Wilfred Valse Dress in metallic floral jacquard. Because you're a sophisticated lady. $175 at Aritzia
~ Lindsay Tapscott