As March Break approaches, along with the promise of time away from school, parents will be looking for any way to keep their kids busy. So, to help out a little, I've put together a list of some great books for kids of all ages.
Some of these books have morals and messages, while others provide adventure or mystery. These books will make you laugh, cry, and imagine… And most of all, these books will remind you (and the young readers in your life) of the joys, delights, and wonders of reading!
Age 5 and under: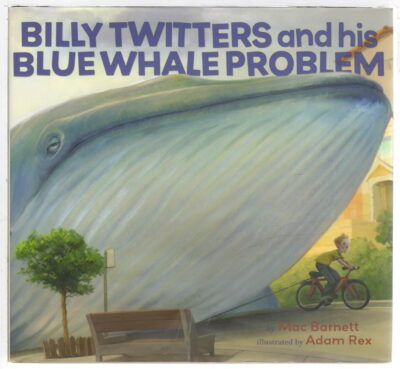 Billy Twitters and his Blue Whale Problem – Mac Barnett (Illustrated by Adam Rex)
This is a sweet and hilarious book — delightful from beginning to end. I enjoyed every moment of it, from the hilarious dedication to the author and illustrator bios. This book is about a young boy named Billy Twitters, who, after not doing his chores, or eating his peas, gets a blue whale as a punishment from his parents, and soon discovers that blue whales make for a TERRIBLE pet! I adored this story about responsibility and consequences.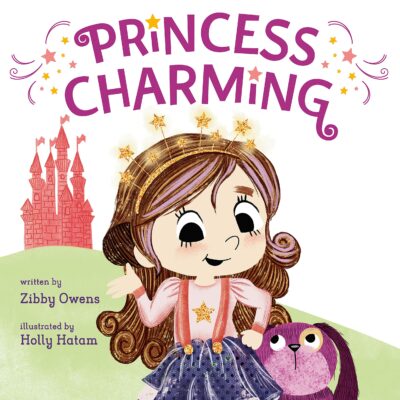 Princess Charming – Zibby Owens (Illustrated by Holly Hatam)
Princess Charming can't quite seem to find her "thing", and she's tried it all! Cooking didn't go the way she wanted it to, and neither did hip-hop dancing. Even her cartwheels are subpar… But when the castle hosts a superstar for a special event, Princess Charming finally gets her chance to shine. This is a delightful story full of fun, humour, girl power, and a can-do attitude — Zibby Owens' delightful debut is a great reminder to never give up.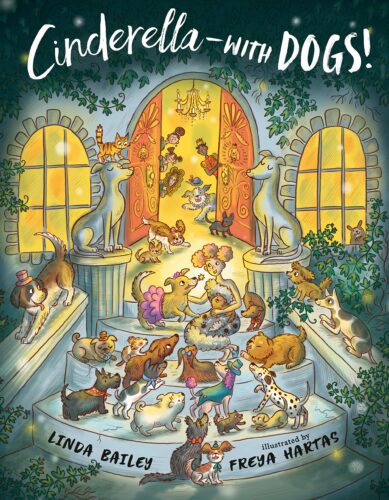 Cinderella–with Dogs! – Linda Bailey (Illustrated by Freya Hartas)
Linda Bailey's latest picture book is adorable and hilarious — set in a dog-loving kingdom, where Cinderella wishes for a fairy godmother, and gets the unexpected surprise of a fabulous, bark-tacular fairy DOGmother… with an agenda. Sure, Cinderella will get her new dress, but it's going to be made from a cozy dog blanket. Yes, of course they'll go to the ball… but on the way there, they'll chase squirrels. One thing's for sure… there's nothing like a canine companion to get your mind off your troubles!
Ages 6 – 9: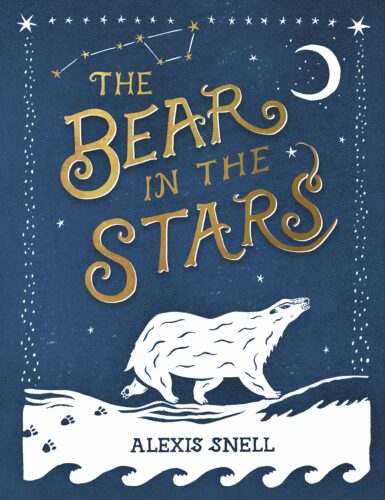 The Bear in the Stars – Alexis Snell
Alexis Snell's The Bear in the Stars is a gorgeously illustrated, lyrical fable about climate change and the transformative power of kindness. It follows a great white bear, the Queen of Beasts. Her kingdom was a beautiful, cold, glistening place, but over the years the ice started disappearing. Slowly, one by one, the other animals moved on, and eventually, The Great Bear has no choice but to leave her snowy realm in search of food, friends, and a new home. However, what she discovers brings her no joy. She uncovers a world that's growing hotter, while hearts grow colder — until one small act of kindness changes everything. This is a beautiful and original exploration of the issue of climate change, for readers of all ages.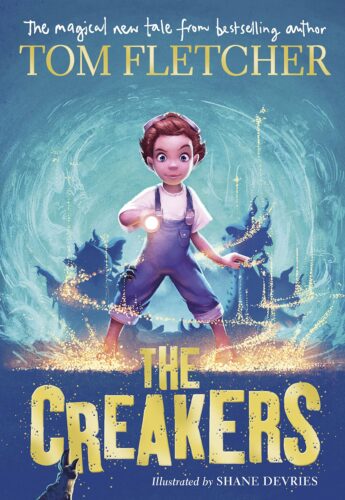 The Creakers – Tom Fletcher (Illustrated by Shane Devries)
Readers might have first heard of Tom Fletcher as a member of the British band McFly. He has since become one of the UK's most popular children's authors. The Creakers is a mysterious fantasy adventure about the things that silently wait in the shadows at night. Lucy Dungston has always wondered about the things that go "bump" in the night. Until one morning, when she discovered that all the grown-ups have disappeared, as if into thin air. Chaos descends as the children in Lucy's town run wild. For most kids, this is AMAZING! But Lucy wants to find out the truth of what happened — she lost her dad not that long ago, and she's determined not to lose her mom as well. She's going to get her back, and NOTHING is going to stop her… Except maybe the Creakers.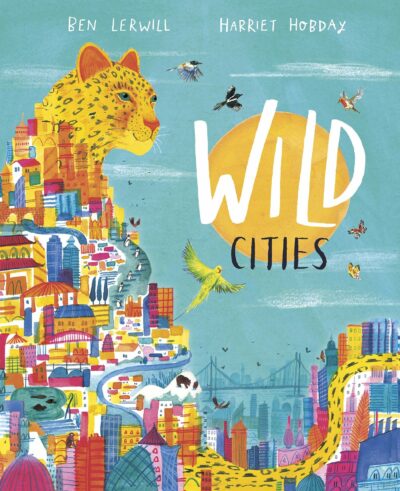 Wild Cities – Ben Lerwill (Illustrated by Harriet Hobday)
Ben Lerwill's wildly imaginative story invites you to reimagine cities. When you picture a city, what do you see? Traffic and towering buildings? Or maybe something a little… wilder? This book features the astonishing stories of animals who are adapting to live in our urban world, and the ways we can help them thrive. From the prowling leopards of Mumbai, to the splashing seals in Sydney, to the pitter-patter of penguins in Cape Town, our cities are home to all kinds of unexpected residents. This nonfiction book takes you around the globe, discovering wild cities. Wild Cities is full of beautiful storytelling, and stunning illustrations, which will fascinate every reader — from animal lovers to those who have been bitten by the travel bug.
Ages 9+12: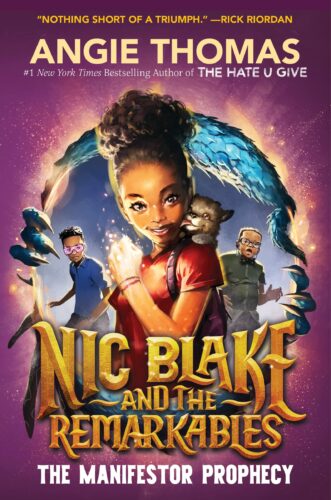 Nic Blake and the Remarkables: The Manifestor Prophecy – Angie Thomas
International bestselling author Angie Thomas' middle-grade debut, The Manifestor Prophecy, is the first book in an inventive and fast-paced fantasy trilogy, inspired by African American history and folklore. It's not easy being a Remarkable in the Unremarkable world. There's some cool stuff — like getting a pet hellhound for your twelfth birthday, but other things are less cool, like not being trusted to learn magic, just because you might use it to take revenge on an annoying neighbour. All Nic Blake wants is to be a powerful Manifestor like her dad, but before she has the chance to convince him to teach her the gift, a series of terrifying events and shocking revelations launch Nic and her two friends on a hunt for a powerful magic tool she'd never heard of before — all to save her father from imprisonment, for a crime she refuses to believe he committed.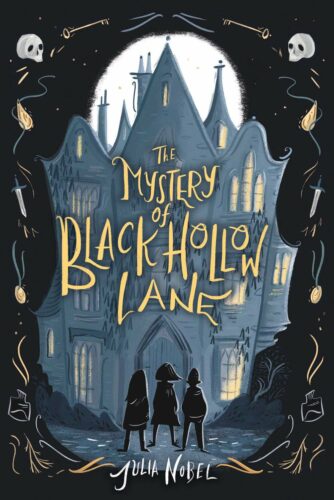 The Mystery of Black Hollow Lane – Julia Nobel
Julia Nobel's The Mystery of Black Hollow Lane is a dark and delightful story about boarding schools and secret societies. Emmy's dad disappeared years ago. Her mother is too busy to parent her, so she's shipped off to Wellsworth — a prestigious boarding school in England. But right before she leaves, a mysterious box arrives, full of medallions and a note telling her they belonged to her father. Soon after she settles into her life at Wellsworth, she discovers strange symbols on the wall, the same symbols as the medallions. These lead to her stumbling onto the school's super-secret society: The Order of Black Hollow Lane. As Emmy and her friends delve deeper into the mysteries of The Order, she can't help but wonder if this secret society had anything to do with her dad's disappearance… Dark, fantastical, and pretty cute — with a great mystery at its core, this book will keep its readers hooked!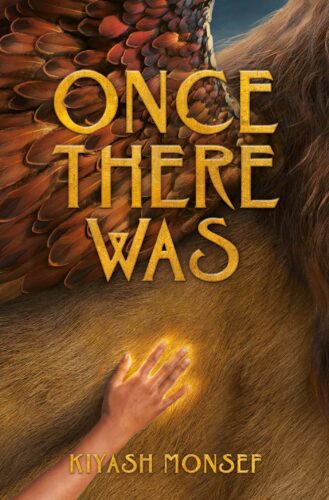 Once There Was – Kiyash Monsef
If I had read this book as a preteen, it would probably have become my entire personality. Kiyash Monsef's Once There Was is a thrilling fantasy novel about an Iranian American girl who discovers that her father was secretly a veterinarian to magical creatures — and that she must take up his mantle, despite the many dangers. Marjan's father always told her stories as a little girl — fables like the story of the girl who sprung a unicorn from a hunter's snare, or the nomad boy who rescued a baby shirdal — tales of curiosity and wonder…but Marjan's not a little girl anymore. In the wake of her father's sudden death, she's trying to hold it all together: school, friends, and her dad's shoestring veterinary practice that's on the brink of going under. Until one day, a visitor reveals a stunning surprise: Marjan's father was no ordinary veterinarian. The creatures in the stories he told her were real, and he travelled the world to take care of them. Now that he's gone, she has to take his place. Young readers will love this story of magic, myths, monsters, and beasts.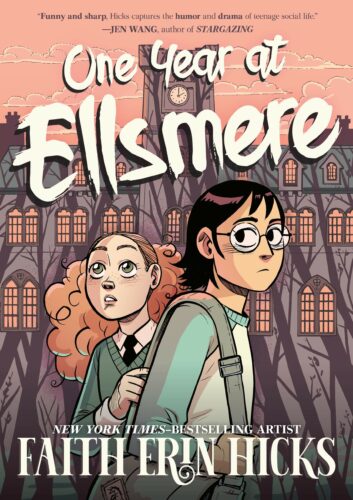 One Year at Ellsmere – Faith Erin Hicks
Faith Erin Hicks' One Year at Ellsmere is a graphic novel about friendship, perfect for young readers. When studious Juniper wins a scholarship to the prestigious Ellsmere Academy, she expects to find a scholastic utopia, but it's far from ideal. At her new school, she's considered a "special project", Ellsmere's queen bee is out to destroy her, and it's rumoured that a mythical beast roams the forest next to the school. This is a quick read about a magic boarding school — full of humour, heart, and characters you won't soon forget.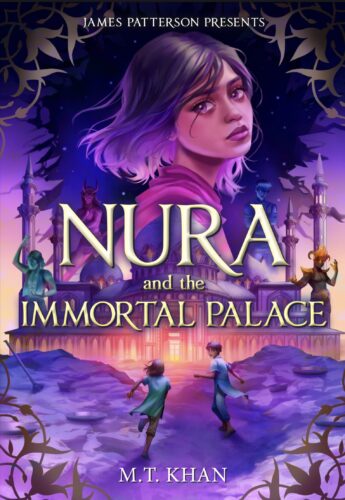 Nura and the Immortal Palace – M.T. Khan
Nura and the Immortal Palace is M.T. Khan's middle-grade fantasy adventure debut, which transports readers into the little-known world of Jinn. With her mother working at a sweatshop to support Nura and her three younger siblings, Nura has to spend her days earning money by mining mica. Rumour has it that there's buried treasure in the mine, and Nura knows that finding it could change the course of her family's life. Her plan backfires when the mines collapse, and four kids — including her best friend Faisal — are presumed dead. Nura refuses to believe it, shovelling her way through the dirt, desperate to find him. Instead, she finds herself at the entrance to a strange world full of purple skies and pink seas – a portal to the opulent realm of the jinn – trickster creatures from her mother's cautionary tales… But they don't seem to be as treacherous as her mother made them out to be, because Nura is invited to a luxury jinn hotel, where she has everything she could ever imagine. But there's a dark truth lurking beneath all the glitter and gold, and when Nura crosses the owner's son and is banished to the working quarters, she discovers that she's not the only human who ended up in the hotel's clutches. Faisal and the other missing children are there too, and if Nura can't find a way to help them all escape, they'll be forced to work at the hotel forever.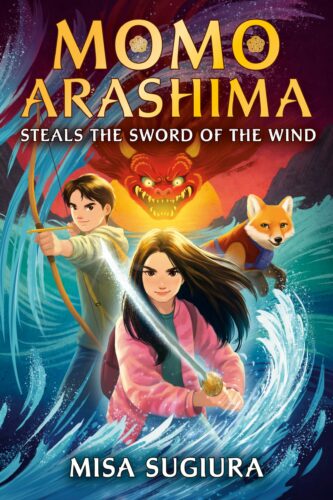 Momo Arashima Steals the Sword of the Wind – Misa Sugiura
Misa Sugiura's middle-grade debut, Momo Arashima Steals the Sword of the Wind, is a whirlwind ride into an urban fantasy, inspired by myths and folklore. All Momo wants for her twelfth birthday is a normal life. At home, she has to take care of her absentminded widowed mother, and at school, she's constantly ridiculed by the other kids, because she keeps mixing up reality with the magical stories her mother used to tell her. But then, her mother falls gravely ill, and a death hag — straight out of those children's stories — attacks Momo at the mall, and she's rescued by a talking fox. Suddenly, "normal" has gone out the window. It turns out that Momo's mother is a banished Shinto goddess who used to protect a long-forgotten passageway to the land of the dead, and that passageway is now under attack, as countless evil spirits threaten to escape, wreaking havoc across the earth. Accompanied by Niko the fox, and her former best friend (now popular jerk) Danny — Momo must embrace her identity as a half-human, half-goddess, so she can unlock her divine powers, save her mother's life, and the world.
Ages 12+: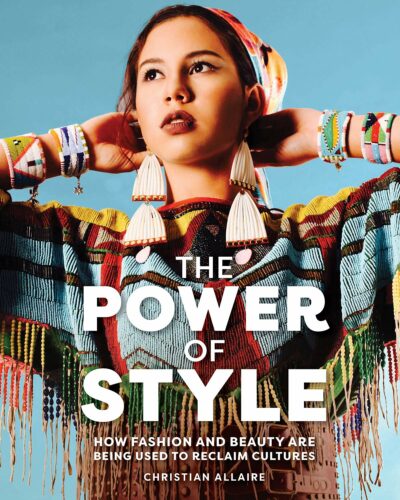 The Power of Style – Christian Allaire
As a fashion-obsessed Ojibwe teen, Christian Allaire rarely ever saw anyone who looked like him in the magazines or the movies he sought out for inspiration. Now, he's the Fashion and Style Writer for Vogue, and he's willing to change that. Because clothes are never just clothes… men's heels can be a statement of pride in the face of anti-LGBTQ+ discrimination, while ribbon shirts keep culture alive and honour Indigenous ancestors. Allaire takes readers through boldly designed chapters, to discuss topics like cosplay, makeup, hijabs and hair, all the while probing the connections between fashion and history, culture politics, and social justice. The Power of Style is a great book for young readers who enjoy fashion, art, culture, and activism.
The Promised Neverland – Kaiu Shirai (Art by Posuka Demizu)
The Promised Neverland is the first book in a dark and creepy manga series, following the children of Grace Field House orphanage, as they try to escape their macabre fate. Life is good for Emma and her fellow orphans. While their daily studies and exams can be tough, their loving caretakers provide them with delicious food, and lots of time to play. But something isn't as it seems… This book follows Emma and her friends Norman and Ray as they stumble onto the dark truth of the outside world, and what's going on outside of the orphanage they call home. Content-wise, this story is a bit dark, and violent at times, but it's a compelling story for teens and young adults alike.
–
Ameema Saeed (@ameemabackwards) is a storyteller, a Capricorn, an avid bookworm, and a curator of very specific playlists, customized book recommendations, and cool earrings. She's the Books Editor for She Does the City, where she writes and curates bookish content, and book recommendations. She enjoys bad puns, good food, dancing, and talking about feelings. She writes about books, big feelings, unruly bodies, and her lived experiences, and hopes to write your next favourite book one day. When she's not reading books, she likes to talk about books (especially diverse books, and books by diverse authors) on her bookstagram: @ReadWithMeemz