When I was a kid, summers meant scraped knees, chasing ice cream trucks, and long days playing manhunt or grounders until the sun started to set. But one of my favourite things about the summer was evening walks with my family, into the cool air conditioning of my local library; browsing for as long as I ostensibly could, and leaving with the maximum amount of books I could borrow.
Reading nurtured my imagination, which I would then use to build whole worlds — occupying my time, and the time of anyone I could convince to play with me. Reading gave me solace, and comfort, and brought me so much joy – and it is my hope that the books I've listed below will do the same for other young readers.
From the compelling graphic novels that inspired some of our favourite TV shows; to lessons on resilience, grief, and imagination; to worlds of magic and monsters, and mayhem — there is a little something for all young readers here, to help keep them engaged and enthralled over their summer vacation.
You can find even more book recommendations on She Does the City, including books to help nurture your child's love of reading, or their love of nature.
Ages 3-5: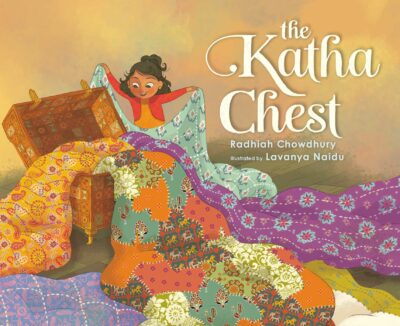 The Katha Chest — Radhiah Chowdhury (Illustrated by Lavanya Naidu)
Radhiah Chowdhury's The Katha Chest is a beautifully illustrated book about culture, love, memory, and family history, woven together into a magical story. It explores a Bangladeshi family, and their history, through the adventure of little Asiya, who loves to visit her Nanu (grandmother), because of her katha chest, filled with quilts (katha quilts are made from old saris). Each quilt tells the story of the brave and bold women in Asiya's family, and gives a snippet of their history. This book was a joy!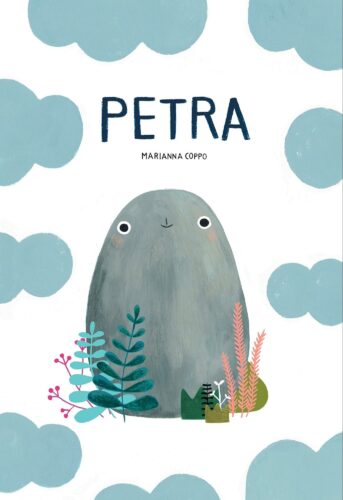 Petra – Marianna Coppo
Marianna Coppo's Petra is one of my favourite picture books, and a sweet and funny addition to any read-along. The story follows Petra, a little rock who believes she's a MIGHTY MOUNTAIN… until a dog fetches her for its owner… and she's tossed into a bird's nest… so maybe she's not a mountain… maybe she's… an egg? This is a sweet and funny story about self-discovery, and the power of imagination, with beautiful illustrations, and a great message.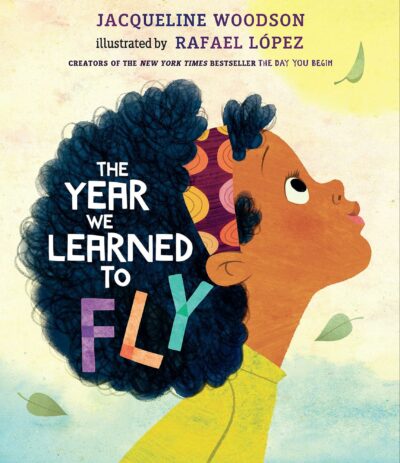 The Year We Learned to Fly — Jacqueline Woodson (Illustrated by Rafael López)
Jacqueline Woodson is one of the most revered and beloved voices in literature, and has written iconic and unforgettable books across genres and age groups. The Year We Learned To Fly is a stunning picture book, with vivid illustrations, vibrant prose, and an unforgettable message.
Stuck inside on a dreary day, a brother and sister heed the advice of their grandmother, and decide to "Use those beautiful and brilliant minds… lift [their] arms, close [their] eyes, take a deep breath, and believe in a thing." And before they know it, their imaginations lift them up, and out of their boredom. Then, again, on a day full of quarrels, they take another trip outside their minds, and leave their anger behind. This is a breathtaking book about strength, resilience, our abilities to lift ourselves up, and our ability to imagine a better, more beautiful world.
Ages 5-8: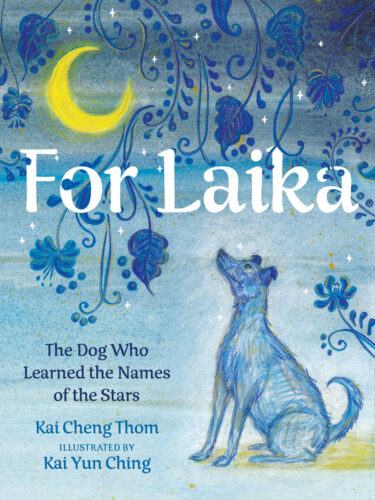 For Laika: The Dog Who Learned the Names of the Stars — Kai Cheng Thom (Illustrated by Kai Yun Ching)
Part fable, part history lesson, and part dog story, Kai Cheng Thom's For Laika is a beautiful and heartfelt story of Laika, the brave space traveller. Laika is an orphaned stray dog, who lives on the streets of Moscow. Although she is loved by her pack, she longs to one day learn the names of the stars — since she knows that all dogs become stars when they die, including her parents. One day, a scientist named Vlad asks for her help with a very important experiment, and offers her the chance to travel to the stars… an event that will change the entire world.
Beautifully illustrated, thought-provoking, and emotional, this book is a powerful lesson on the way we treat animals, and a tender exploration of loss.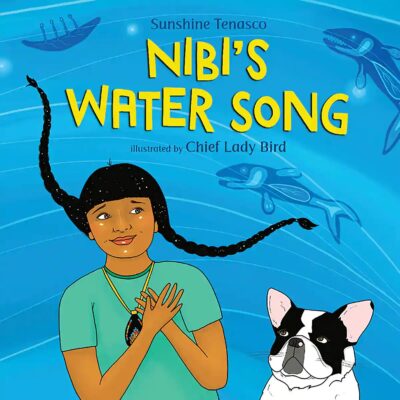 Nibi's Water Song — Sunshine Tenasco (Illustrated by Chief Lady Bird)
Sunshine Tenasco is an Anishinabeg activist for clean water, and I'm a big fan of Chief Lady Bird's art, so I was really excited to pick up Nibi's Water Song. Nibi is the Anishinaabemowin word for water, and in this story, Nibi is an Indigenous girl, who's on the search for clean water to drink. She faces many obstacles in her search for clean drinking water, but her joy and determination ring through, making her a compelling and inspiring heroine. She becomes a catalyst for change and action in her community, the country, and the government, providing a powerful message that any single person — no matter how small — can make a difference. The art is stunning, and the story is beautiful and uplifting — this is a great addition to your library.
Ages 9-12: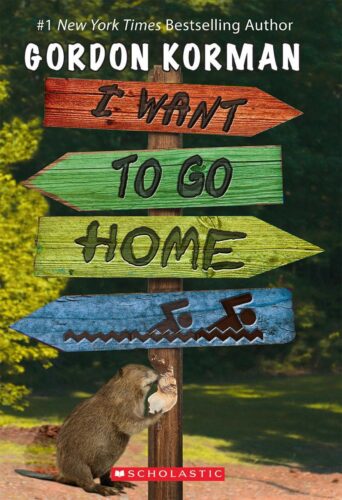 I Want to Go Home — Gordon Korman
First published in 1981, Gordon Korman's I Want to Go Home is a timeless classic, which has been repackaged and republished a couple of times for a modern audience. It's also one of my favourite books of all time. I first read it in Grade 6, at my best friend's cottage, and her and I re-read it, nearly every summer, when we visit her cottage. It's not officially summer without a read of this book.
Wry, sharp, and "laugh-out-loud" funny, this book follows two young teenagers who (for different reasons) have been sentenced to a summer of fresh air, physical activity, and camaraderie. Miserable to be there, they become reluctant allies, and then friends, as they share a common goal: to escape from summer camp.
Chock full of zany antics, sarcastic quips, and summer fun, this book is the perfect book for any summer reading list.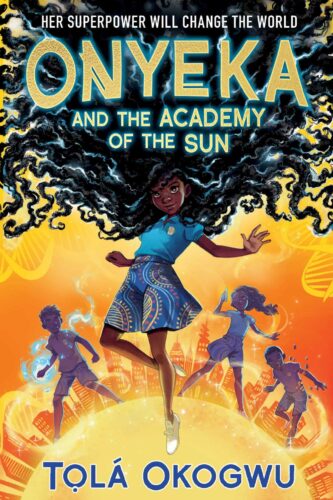 Onyeka and the Academy of the Sun — Tolá Okogwu
Described as Black Panther meets The X Men, Tolá Okogwu's Onyeka and the Academy of the Sun is the delightful and engaging first book in a new middle-grade fantasy series. It's smart, tender, and super freaking cool. This book follows Onyeka, a preteen with a LOT of hair. The kind of hair that makes strangers stop in the street. She's always been uncomfortable with her hair UNTIL she discovers that she can control it with her mind! This new discovery unlocks a secret world, as her mother whisks her off to the Academy of the Sun in Nigeria, a place where Solari (children with special powers like hers) are trained. Soon Onyeka and her friends find that they have to put their powers to the test, as they get caught up in a battle between truth and lies.
This book does a great job of weaving in Nigerian culture and Afrofuturism, while also exploring themes of family, and fitting in. It's a great example of "Black Girl Magic" through Onyeka, our relatable and multifaceted heroine. Her journey to accept, and then embrace her hair is powerful, and the world-building and magic systems are incredible, and leave you wanting more. This book is sure to be a new favourite series for lovers of magic and superheroes.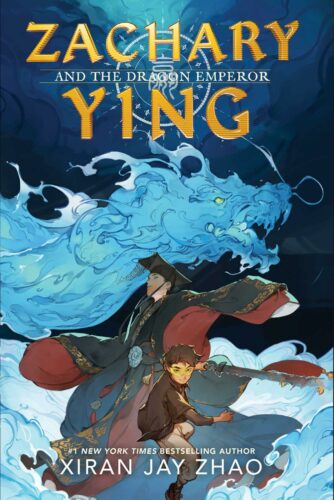 Zachary Ying and the Dragon Emperor — Xiran Jay Zhao
Xiran Jay Zhao's middle-grade debut is just as epic and unforgettable as their first book, Iron Widow.
Zachary Ying never had too many opportunities to learn about his Chinese heritage. His single mom was always too busy working, and making sure they got by, and his school only ever taught Western history. So when he discovers he was born to host the spirit of the First Emperor of China for a vital mission, with the fate of the world in the balance — he's a bit unprepared. The mission quickly goes south, when the First Emperor botches his attempt to possess Zack's body, and binds to his AR gaming headset instead. When Zack's mom's soul gets kidnapped by demons, it's up to Zack to journey across China, steal some magical artifacts, and defeat figures from history and myths — all with one of China's most infamous tyrants chattering away in his headset.
Fast-paced, intense, sweet and fantastical, Zachary Ying features incredible world-building, and a fascinating system of mythology and augmented reality. This book was thoughtful, compelling, and fast-paced, and I can't wait for the next installment!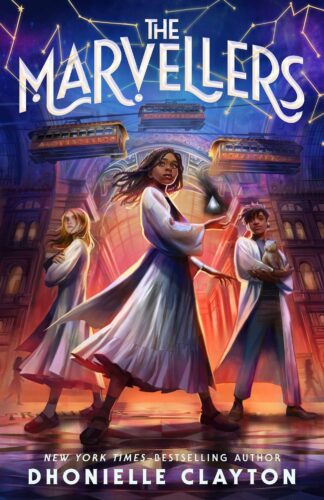 The Marvellers — Dhonielle Clayton
Eleven-year-old Ella is the first Conjuror to attend the Arcanum Training Institute (A.T.I), where Marvellers from all around the world come to practice their cultural arts, like brewing Indian spice elixirs, practicing Caribbean steel drum hypnosis, and bartering with fussy Irish faeries. Conjuror magic has often been deemed bad or unnatural, but Ella is eager to make a good impression… and hopefully some friends. Ella soon discovers that being the first isn't easy, and that not all Marvellers are welcoming. Still, she connects with her fellow misfits Brigit, a girl who hates magic, and Jason, who is never found without a magical creature or two. Just as Ella starts to settle in at the A.T.I, a notorious criminal escapes — supposedly with the help of Conjurors, and worse, her favourite teacher seems to have disappeared, and Ella seems to be the only one who's worried about it.
As tensions grow in the Marvellian world, Ella faces much suspicion and judgment, and decides to try to clear her family's name, and track down her beloved mentor before she loses her place at the A.T.I forever.
I've been a big fan of Dhonielle Clayton's YA novels for some time, and can't wait to read The Marvellers — her middle-grade debut, perfect for lovers of magic and mayhem.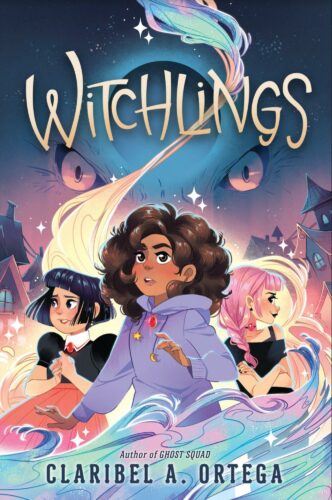 Witchlings — Claribel A. Ortega
Claribel A. Ortega's Witchlings was delightful. It is set in a magical world where every year the Witchlings who participate in the Black Moon ceremony are placed into covens, and come into their powers in order to become full-fledged witches. Twelve-year-old Seven Salazar is beyond excited to be placed in the most powerful coven, alongside her best friend — but on the night of the ceremony, she isn't placed in any of the five covens… she's a spare! Alongside her worst enemy, and a new girl who's a bit… strange. Spare covens have fewer witches, are less powerful, and are looked down upon by everyone. But when their coven sealing ceremony doesn't work, and it looks like they're going to be stuck as Witchlings forever, Seven invokes her only option: successfully completing the impossible task. If they work together and succeed, their coven will be sealed, and they'll gain their full powers… but if they fail? Well… that's toad-ally not an option.
This was a delightful, un-put-down-able story about the magic of friendship, and why you should never underestimate anyone… even yourself.
Ages 12+: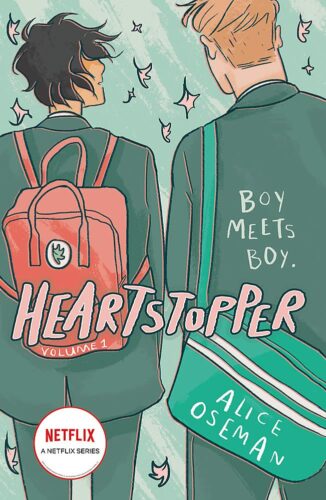 Heartstopper — Alice Oseman
Chances are you've already binge-watched the first season of Netflix's Heartstopper, so if you want to keep the warm and fuzzies going, try reading the book the show was adapted from. If you haven't watched the show yet, and want to know what the hype is about – or you just want to read a sweet and soft queer coming-of-age story, in a beautifully illustrated graphic novel, Alice Oseman's Heartstopper is the book for you.
This series starts when Charlie — a high-strung and openly gay overthinker, and Nick, a cheerful and kind-hearted rugby player, meet at their British all-boys grammar school. They become fast friends, but perhaps there's something more than friendship blooming as well?
This book was delightful and tender, and a quick read. You'll tear your way through all four books in the series in no time!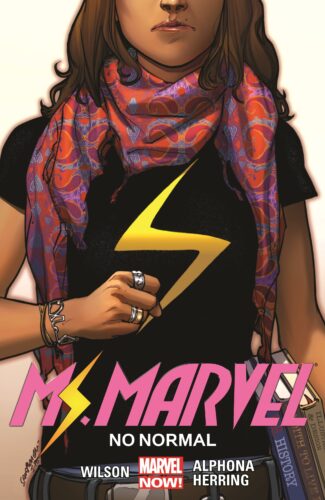 Ms. Marvel, Vol. 1: No Normal — G. Willow Wilson (Illustrated by Adrian Alphona, Coloured by Ian Herring)
Maybe you've already started watching Disney+'s latest addition to the MCU, Ms. Marvel, and want more Kamala content… or maybe you're just looking to sink your teeth into a great superhero story. Either way, G. Willow Wilson's Ms. Marvel comic series was a delight. It follows Kamala Khan, an ordinary Muslim teen from Jersey City. Kamala is Pakistani-American, and a huge superhero fangirl, with her favourite hero being Captain Marvel. She's always wanted to be like her favourite blonde, beautiful, powerful hero. But when she unlocks newfound superpowers, she realizes that becoming a superhero, and grappling with the weight of the legacy before her, may be a bit harder than she thinks.
Ms. Marvel is a fun and accessible foray into the Marvel comic universe, with a plucky, funny, and engaging heroine, and all the hallmarks of a great "coming-of-age" hero story. I've re-read the first volume a few times, and have enjoyed the entire series. Plus, it's different enough from the TV show (starring the Greater Toronto Area's own Iman Vellani) that fans can enjoy both!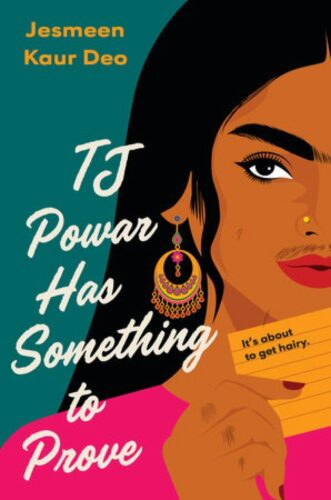 TJ Powar Has Something to Prove — Jasmine Kaur Deo
Jasmine Kaur Deo's debut, TJ Powar Has Something to Prove, is a charming rom-com about a high school debater, TJ Powar, who becomes the subject of an ugly meme. TJ is shown as the "expectation" of dating an Indian girl, and her Sikh cousin Simran — who doesn't remove her body hair — is the "reality." In order to prove that she can be her hairy self and still be beautiful, TJ decides to take a stand by cancelling her waxing appointments and ditching her razors. As she sets out to prove her point, she struggles with her own self-doubts about whether anyone could care about her just the way she is, even as the infuriating boy from a rival debate team seems determined to prove otherwise. As her sense of self starts to crumble, TJ realizes that winning this debate may cost much more than just the space between her eyebrows, and she discovers that the person she most has to convince might be the person in the mirror.
As a self-proclaimed hairy Brown girl who has faced her own share of ridicule and judgment over her body hair, this book is the balm I wish that teenage me had access to. Full of elements I love: academic rivals to lovers, self-love, sisterhood, and a refreshing perspective on body hair (and our complicated relationship with it) — this book is at the top of my "to read" list.
–
Ameema Saeed (@ameemabackwards) is a storyteller, a Capricorn, an avid bookworm, and a curator of very specific playlists, customized book recommendations, and cool earrings. She's the cohost of the podcast High Low Brow, and the Books Editor for She Does the City. She enjoys bad puns, good food, dancing, and talking about feelings. She writes about books, unruly bodies, and her lived experiences, and hopes to write your next favourite book one day. When she's not reading books, she likes to talk about books (especially diverse books, and books by diverse authors) on her bookstagram: @ReadWithMeemz