Although I firmly believe that you should diversify your reading ALL the time, May is Asian and Pacific Islander History Month in Canada (and the US).
Since Asian and Pacific Islander History Month is often a time to celebrate the accomplishments and contributions of people of Asian and Pacific Islander (AAPI) heritage, I thought that this month's book list would be a great opportunity for me to highlight some books by AAPI authors.
A note: Nationally, Canada celebrates Asian Heritage Month in May, however, many other countries celebrate it as Asian and Pacific Islander Heritage month, in order to also highlight the unique experiences and struggles of Pacific Islanders.
The fact is, Canada's history is steeped in colonialism, discrimination, xenophobia, and violence – and unfortunately, the present day realities for Black people, Indigenous people, and people of colour continue to be informed and weighed down by this painful legacy.
This year, like last year, I hope for AAPI History Month to also serve as a bit of a reckoning for us. A catalyst for us to – if nothing else – take some time to learn about Canada's legacy of anti-Asian discrimination.
From the invaluable contributions of Chinese workers in the building of the Canadian Pacific Railway, as they worked in dangerous and unprotected conditions, for low pay; To the Komagata Maru incident; To the internment of Japanese Canadians during World War II; To the rise in hate crimes against Asian people, since Covid-19 began – we must grapple with our past, and our present, to actively combat bias, and preserve a future free of discrimination.
I am a firm believer that book lists are not the same thing as activism.
However, as someone who has worked in the book industry for a few years now, I am also well aware of the biases and the obstacles faced by authors of colour in this industry – and the many barriers that marginalized people experience at almost every level of the book and publishing industry. Furthermore, the truth is, there is a clear (and well documented) lack of diversity and diverse representation in the book industry.
While reading can be an escape for so many (something I actively encourage!) Reading (and buying) books isn't always apolitical, and it definitely doesn't need to be. The fact is, even by choosing to read only for escapism, you can actively make decisions that impact the world around you, and make purchasing and supporting decisions that align with your beliefs.
There are lots of arguments for diversifying your bookshelves, increased representation, and for stepping outside of your comfort zone when you pick up a new book. Stories can increase empathy and our understanding of the people around us. Representation can have great positive impacts on the self esteem of young readers. Furthermore, reading more diverse books benefits readers from all backgrounds, not "just" the diverse people represented in the books.
I encourage you to actively think about the kinds of books you read, and purchase, and to be intentional about the kinds of voices you read stories from – read what you love, of course, but think about whether you're always reading stories from the same perspectives and points of view – once you step outside your comfort zone, and try reading something new and different, or reading something that offers a new and different perspective – you're only opening the door for more incredible storytelling, and more amazing new worlds you can lose yourself in.
Below, I've compiled a list of some great reads from AAPI Canadians – and tried to include a little something for every taste. I hope you find a new favourite with one of these books!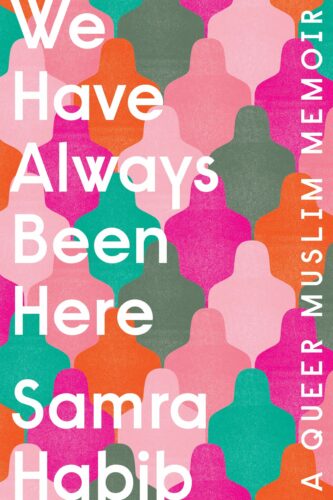 We Have Always Been Here – Samra Habib
We Have Always Been Here is the unforgettable, remarkable memoir by queer Muslim-Canadian, Samra Habib, and was the winner of Canada Reads in 2020.
In her debut book, Habib examines her relationship with her family, her sexuality, and her religion, in a way that is powerful, refreshing, and beautiful. Growing us as a persecuted Ahmadi Muslim, and immigrating to a new country, Habib relays her experiences with racism, homophobia, poverty, & arranged marriage, and how she turns her experiences – and those of so many others – into art.
This is a powerful story of resilience and joy – and a must read.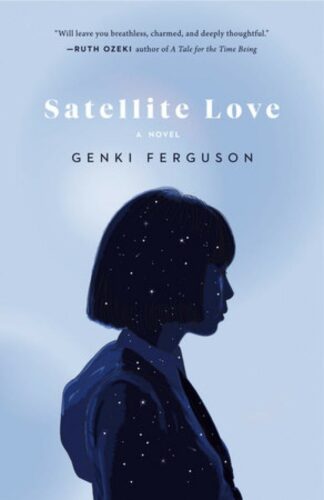 Satellite Love – Genki Ferguson
Satellite Love is a strange, sweet, and heartbreaking story about loneliness, difference, and what it means to be human.
Set in Japan, in 1999, this story follows a sixteen year old outcast, who copes with her loneliness by looking up into the sky – and everything changes when the Low Earth Orbit satellite (LEO) looks back at her. It's a tender and beautiful read, but also full of heartbreak, tragedy, and the uncomfortable exploration of our self-perception, and the power of imagination.
Ferguson's debut is truly a bittersweet, and stunning story. A weird and wonderful meditation on the painfully human desire to believe in something greater than us.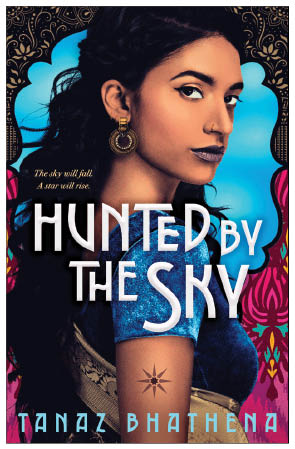 Hunted by the Sky – Tanaz Bhathena
The first in a stunning new teen fantasy duology, Hunted by the Sky brought me out of quite a reading rut in 2020.
It's vivid, lush, descriptive, and so well-written, and it really kept me on my toes. The magic system was fascinating, and the world building was so immersive. Inspired by Indian and Persian mythology, this book came alive with it's gorgeous and vivid imagery.
Set in a world inspired by Medieval India, it tells the story of a girl with a unique birthmark, in a time where girls who have this birthmark keep disappearing. It's a story of warrior women, and love, and magic – and I ADORED it.
It's an action-packed adventure, and truly unputdownable. The second (and final) instalment comes out this June, and I truly cannot wait!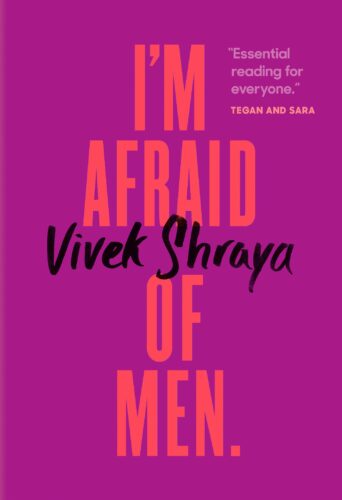 I'm Afraid of Men – Vivek Shraya
I'm Afraid of Men is one of my go to "must read" recommendations.
It's a short, but incredibly powerful read, documenting Shraya's own experiences with men: Growing up as a queer person of colour in Alberta, dating other men, and coming to terms with her trans identity. Her stories are a bit too familiar for so many of us in this patriarchal society. It was by no means an easy read – but it's one that needs to be read.
Shraya tells a beautiful, powerful, painful story about masculinity, and it's far reaching impacts; as well as a reflection on years of trauma, pain, and damage – often imposed by men and masculinity. Heartbreaking, breathtaking, and unlike anything I'd ever read before. This book took my breath away.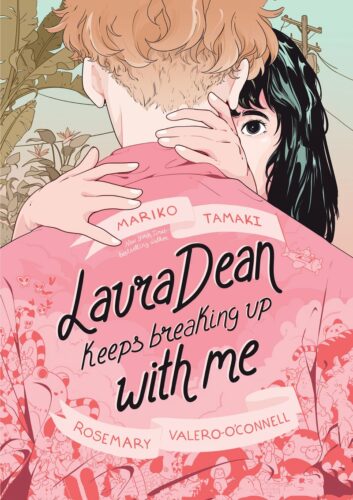 Laura Dean Keeps Breaking Up With Me – Mariko Tamaki (Illustrated by Rosemary Valero-O'Connell)
This is a quick, and enjoyable young adult graphic novel, about young love.
Gorgeously illustrated, this book was surprising and wonderful in the ways it explored messy and complicated characters, and messy and complicated relationships.
It follows Freddy, a young queer teen who just wants her girlfriend (Laura Dean) to stop breaking up with her. Laura Dean is popular, beautiful, and hilarious – but also thoughtless, mean, and narcissistic. Their on-again, off-again relationship is complicated (to say the least), and this story was just so delightful, as it asked us to consider what happens when we cut out the toxic relationships we think we want, and embrace the healthy and fulfilling relationships we actually need.
A short and sweet delight.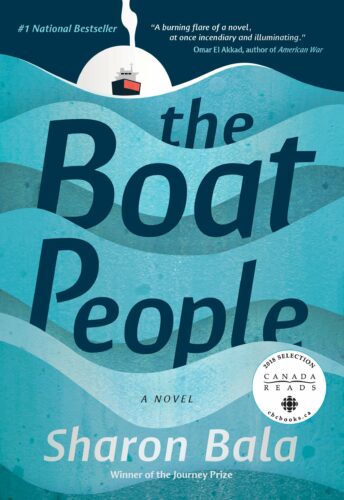 The Boat People – Sharon Bala
The Boat People is another "must read" for all Canadians.
It's a smart, well-written, breathtaking and powerful read about human suffering, and impossible decisions.
More timely than ever, this book tears a hole into Canada's portrayal as a country where "all are welcome", and surfaces the hard truth that not all of us are treated the same.
The Boat People is based on the true story of the MV Sun Sea, a cargo ship that brought 492 Sri Lankan Tamil refugees to Canada, in 2010. Instead of being welcomed with open arms, they faced fear, discrimination, and months in detention.
Bala's novel unearths a different side of Canada – one that many marginalized communities have long known. It follows multiple characters, and jumps back and forth between the past and the present – painting a painful story of the realities of war, oppression, and what we do to survive. It's a beautifully woven story about immigration, displacement, belonging, and the thin line between fear and hatred. It packs an emotional punch, and creates a discomfort and urgent "stirring" in the reader, as it poses the question: Is history doomed to repeat itself?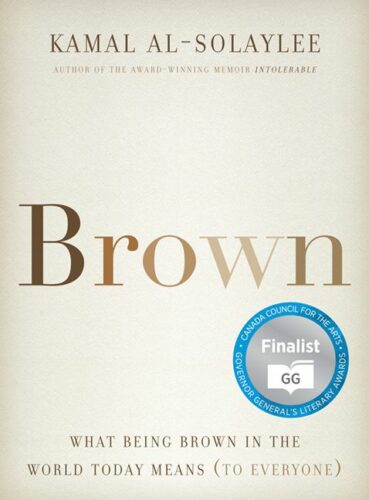 Brown: What Being Brown in the World Today Means (to Everyone) – Kamal Al-Solaylee
This book has been on my "to read" list for a while, as it asks the question "What does it mean to have brown skin in this world?"
The book is full of vulnerable and poignant storytelling, as well as powerful reporting, conducted over two years, in ten countries. It's been described as fascinating, and politically resonant, and aims to challenge our assumptions on race, immigration, and globalism – by sharing the stories of the people caught in the middle. It explores the significance of brown skin, and what it means to people across the world, in a way that is both personal (he shares his own experiences as a brown-skinned person), and political.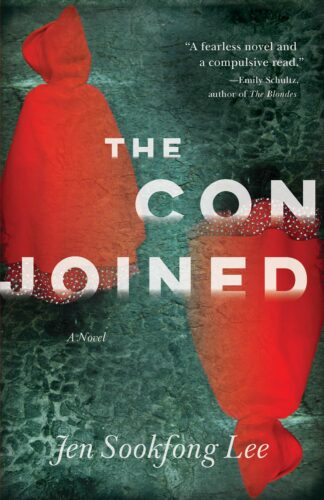 The Conjoined – Jen Sookfong-Lee
The Conjoined reels you in, and has you hooked from the beginning.
A dark story about a young woman who, while sorting out her mom's belongings after her recent funeral, makes the shocking discovery of two dead girls, in her mother's freezer. The book cycles between the past and the present, and poses some unflinching and uncomfortable questions about "social heroism", and the uncomfortable truth that often lurks beneath a façade of diversity.
This story is riveting – smart and messy, and unexpected. It's less a suspenseful mystery, and more a literary novel, that starts off with a pretty extreme premise. This book keeps surprising you, in it's excavation of family, history, and drama – and the complicated feelings and motivations that drive our generosity, our violence, our love, and our greed.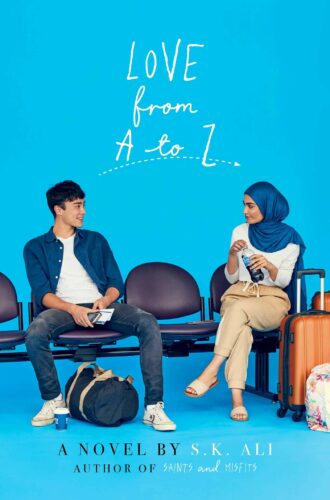 Love, from A to Z – S. K Ali
Love, from A to Z is both exactly what it sounds like, and also full of surprises.
It's a contemporary, young adult love story, about two young teens – but it's also a story about bias, anger, activism, and the ways we fight for what we believe in; as well as grief, pain, secrets, and the ways we try to protect the ones we love.
Told in journal format, you really get to know your two main characters – Zayneb, the only Muslim in her class, who speaks out against Islamophobic stereotypes, and gets suspended; And Adam, who is grieving his mom, and now grappling with a new diagnosis: Multiple Sclerosis, and trying to hide it from his father.
A vulnerable, sweet, and charming story, about marvels, oddities, and young love.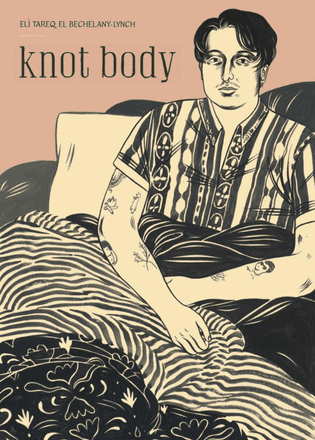 Knot Body – Eli Tareq El-Bechelany Lynch
Published by one of my favourite Indie Canadian publishers, Metatron Press, Knot Body is a compilation of poems, letters, and an essay, all of which explore what it means to live in a body with chronic pain, and the ways fatphobia, racism, ableism, and transphobia can affect you.
This is El-Bechelany Lynch's debut – and I just started it, and am completely, and thoroughly hooked.
Knot Body is one of those books that I know is going to stick with me, long after I finish it, because of how powerful and relatable it is. Just a few pages in, I knew that I was going to fall deeply, and madly in love with this book – and I am savouring every word, every line, and every page.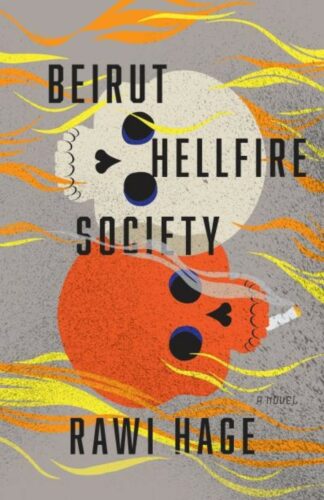 Beirut Hellfire Society – Rawi Hage
Rawi Hage's Beirut Hellfire Society is set in Lebanon, during the Civil War. It's about a secret society that provides funerals for the misfits, the outcasts, the ostracized, the people traditional funeral homes wouldn't bury. A fascinating story, about a fascinating concept.
This book was…. queer.. to say the least. And by queer – I mean really strange. Quirky is too light of a word, & strange is too aloof – this book was kind of messed up, and kind of amazing. Smart & well written, it was a pretty enjoyable read, and definitely one of the stranger stories I've read. I was a bit surprised with how much I liked this one, and how much I found myself thinking about it, long after I first read it.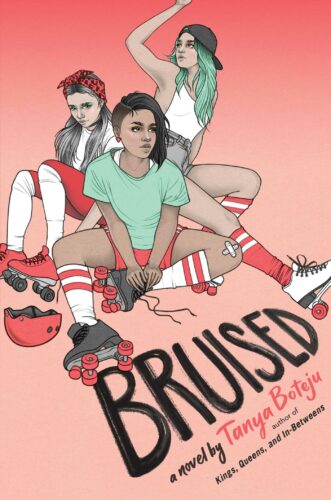 Bruised – Tanya Boteju
A powerful and vulnerable young adult coming of age story about grief, healing, growing up, and found family.
It's a story about pain in many ways – the story is catalyzed by grief, after the death of a loved one; the protagonist, Daya, uses pain to seek both comfort and control, through self harm; and ultimately Daya starts roller derby because she thinks it will be a vehicle for new pain.
It's a heavy, but soft and tender story about found family, and how we often need to push ourselves to our limits, in order to heal and move on. It's a powerful, painful, and altogether beautiful story – perfect for when you need a bit of a cry, or a bit of catharsis.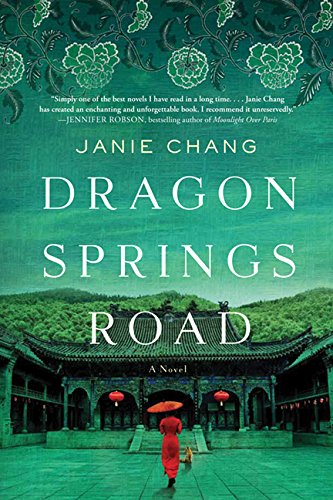 Dragon Springs Road – Janie Chang
Dragon Springs Road is a beautiful, beautiful book.
It follows Jialing, a young Eurasian orphan, who is abandoned, and alone, in the courtyard of a once lavish estate, until she makes unlikely friends with a fox spirit. When a new family moves in, she becomes their bondservant, and befriends a young English girl – who mysteriously vanishes.
This story has it all! Historical fiction, murder, jealousy, mysticism, intrigue, and forbidden love.
It was beautifully written, and I truly loved being in Jialing's head. The narration always felt honest, and Jialing's struggles and experiences were powerful, and heartbreaking. I read this book years ago, and still always find a way to recommend it – I adored it so much.
Chang wrote a coming-of-age story about a young girl, ostracized, isolated, and betrayed by the world – but more than that, it's a powerful tale of love, duty, and discrimination. I adored it, and just writing this blurb makes me want to re-read it!
Ameema Saeed (@ameemabackwards) is a storyteller, a Capricorn, an avid bookworm, and a curator of themed playlists, tailored book recommendations, and cool earrings. She enjoys dancing, tattoos, sweatsuits, bad puns, good food and talking about feelings. She writes about books, unruly bodies, and her lived experiences, and hopes to write an essay collection one day. When she's not reading books, or buying books (her other favourite hobby), she likes to talk about books (especially diverse books, and books by diverse authors) on her bookstagram: @ReadWithMeemz