Now that I'm done reflecting about my life choices of the year past, I've begun thinking about the evolution of my personal style…or lack thereof. As I navigate through my wardrobe via FB and Instagram, disappointment sets in.
Despite having a shitty memory, I can recall occasions quite vividly through clothing. I think back to a night back in September. I've got a hot date with some of my best girlfriends. I'm late, as per usual. I run out to a waiting cab with a slew of excuses ready wearing dark jeans and a black tunic. We have a great time. One of the most memorable and special nights of the last year, in fact, and it makes me cringe a little that all I have to show for it are pics of the most boring, pedestrian outfit. Unfortunately, this is true for most of the last year.
Why didn't I try harder, or even a little? Was it laziness that stood in the way of me hemming the most amazing, tweed vintage jumpsuit that's now lived in a shopping bag for over a year? Was it fear of overdressing?
And then it hits me. I never regret the risks: the sparkly, over-the-top, playful, sometimes kooky pieces infused with humour or sequins. Rather, it's the convenient choices devoid of personality and sass that come back to haunt me.
This year, I'm challenging myself to make more interesting, bolder, man-repelling choices. And I challenge every one of you to do the same! Reach into your closets and grab that spur-of-the-moment buy you've been too afraid to wear out of the house. Or, better yet, treat yourself to a mini shopping spree (evvvvverrrything is on sale right now!) and start the year off with a sartorial bang! Here are the statement pieces that we're going to incorporate into our 2014 wardrobe:
JUMPSUITS!
So chic and unexpected! Pair with clutch and nude pumps or booties, and you're ready to go. Here are two options we LOVE, both from French Connection.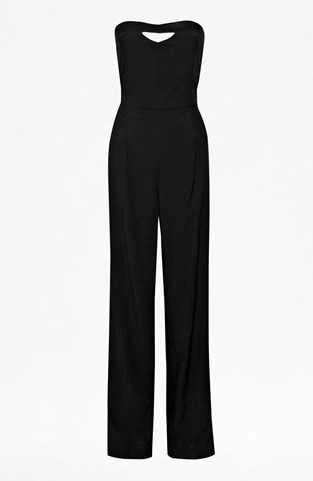 French Connection, Winter Song Strapless Jumpsuit, $79.99 (on sale!)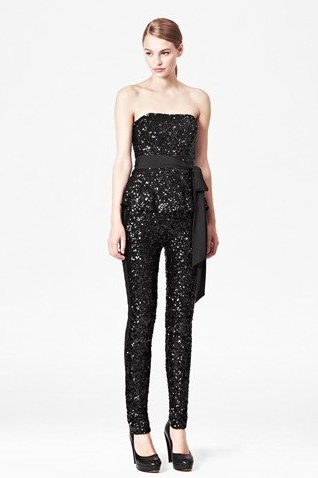 French Connection, Spectacular Sparkle Jumpsuit, $149.99 (on sale!)
PRINTS!
Make a statement with a graphic or animal print. Or, if you're feeling saucy – mix 'em! Just make sure that one is more dominant than the other!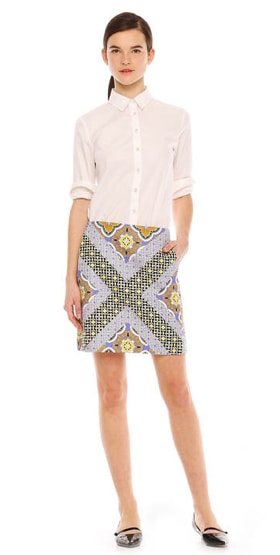 Joe Fresh, Yellow Print Skirt, $39.00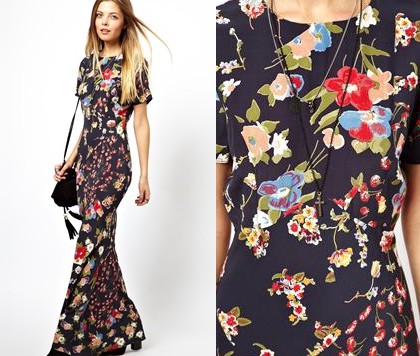 ASOS, Maxi Dress in 90s Grunge Floral Print, $108.44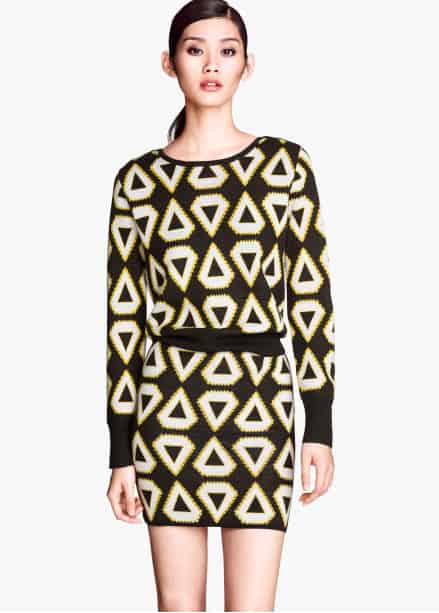 H&M, Wool mix Skirt and Sweater, both are $59.95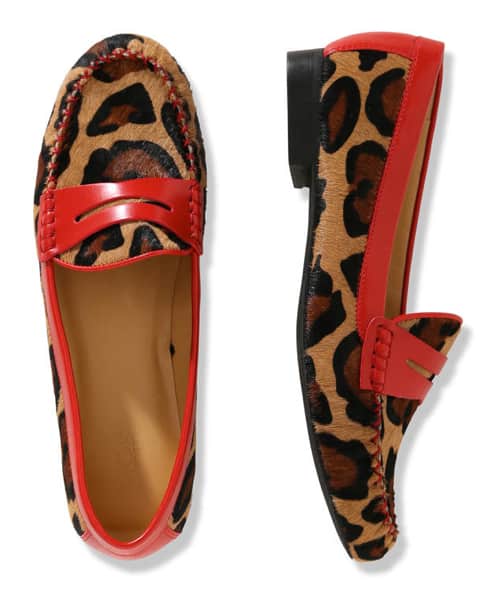 Joe Fresh, Driving Moccasin, $69.00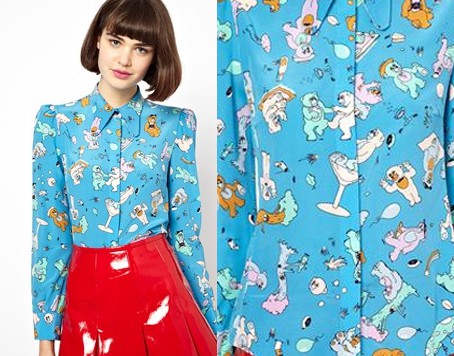 ASOS, Antipodium Babycakes Blouse in Blue Picnic Print, $443.61
HAREM PANTS!
Because we dare you! And, if Gwen Stefani can pull them off, we can too!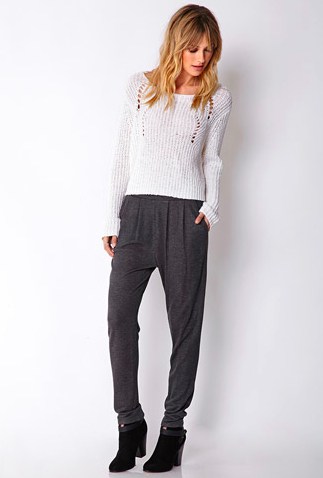 Forever 21, Relaxed Pleated Harem Pants, $23.80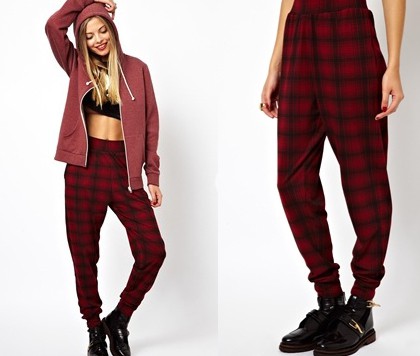 ASOS, Trousers in Tartan Check, $59. 15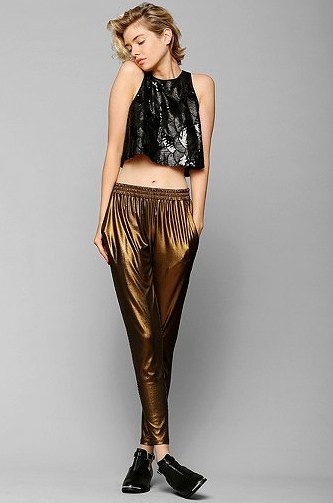 Urban Outfitters, Lucca Couture Metallic Harem Pant, $9.99 (on sale!)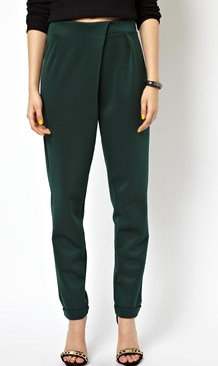 ASOS, Peg Trouser with Asymmetric Front, $55.20
PLATFORMS!
We think these are super groovy, and Robyn agrees. But, if you're not sure, call your girlfriend.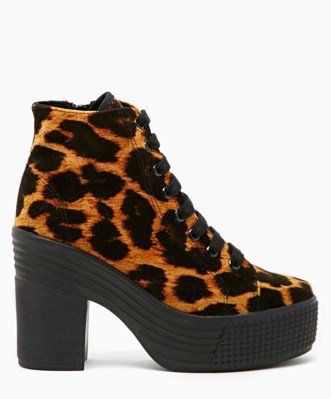 Nasty Gal, JC Play by Jeffrey Campbell Asif Platform Boot – Leopard, $88.00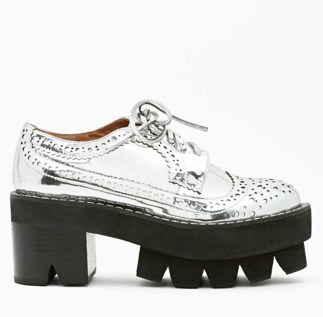 Nasty Gal, Jeffrey Campbell Hoppus Platform Oxfords, $198.00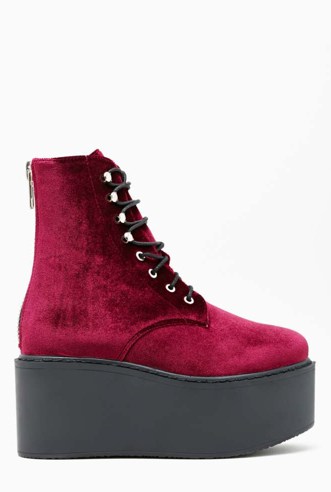 Nasty Gal, UNIF Craft Platform Boot, $185.00
TOO AWESOME/WEIRD TO CATEGORIZE!
This beaut deserves a category all of it's own. We don't exactly know what it is but we kind of…..errrrr….need to have it.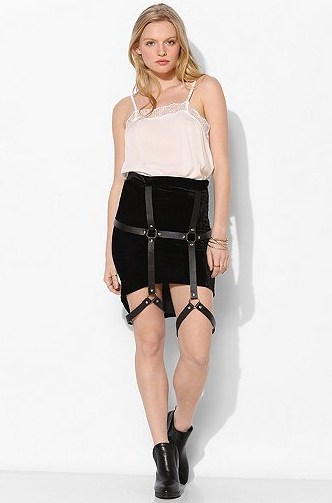 Urban Outfitters, Unif Velvet Harness High/Low Skirt, $114.00