Last year's inaugural event was such a huge success that for 2021, Black Foodie has expanded their summer picnic to become an entire weekend.
BLACK FOODIE WKND is devoted to the joy of eating outdoors, and celebrating Black cultures through African, Carribean, Afro-Latinx and Southern food. Park, beach, forest, backyard—join in wherever you are, and share your dishes on social media with #BFPD and #BLACKFOODIEWKND to connect with Black Foodies from all over the world.
On Saturday July 24th, Black Foodie will be holding a Picnic day, followed by Sunday's Cookout. Throughout the weekend, food bloggers and influencers will be sharing picnic do's and don'ts, trips and tricks, and must-haves for successful picnics and cookouts. Make your own dish, or order takeout from a Black-owned restaurant.
"Picnicking is not seen as something Black people do or take part in. We want to change that with BLACK FOODIE WKND" explains Elle Asiedu, CEO and Editor-in-Chief at Black Foodie. "We want to encourage and empower Black foodies everywhere to take up space, be joyful and enjoy their favourite Afro-Caribbean finger food outdoors. The outdoors belongs to everyone, and so should picnics and cookouts. BFPD truly aims to redefine what is considered a picnic and who can partake in them".
Check out Black Foodie's Instagram and website for recipes and be sure to snap photos of your picnic and use hashtags #BFPD and #BLACKFOODIEWKND. For added inspiration, watch the High on the Hog on Netflix, a stunning docu-series that explores how African cuisine has influenced and transformed food in America.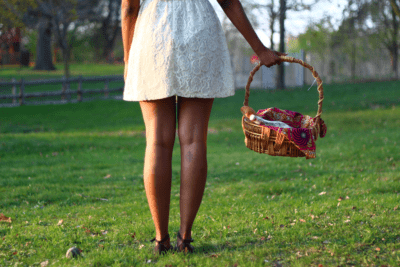 "As cities across North America start to reopen, BLACK FOODIE WKND will offer a safe and fun way to reconnect and do what we missed most: share a meal outside," says Eden Hagos, Founder and Creative Director at Black Foodie. "It's been quite the year and a half, and we thought it essential to offer Black foodies an opportunity to get back to cookouts and enjoy our incredible culture."