Despite having grown up with astrology (every year, my parents would hand out pages and pages of printouts of our horoscopes to my siblings and I) – and despite trying very hard to be An Astrology Girl ™ (I get Chani Nicholas' newsletter, and I have the Costar app) – I realized that recommending books to people based on their astrological signs was much harder than I expected.
I'm a Capricorn Sun, an Aquarius Moon, and a Scorpio Rising.
What does this mean? My Capricorn Sun could mean I'm responsible, serious, and a bit of a workaholic. My Aquarius moon could mean that I'm intuitive, observant, & protective. My Scorpio Rising could mean I'm passionate, perceptive, & intense… But it could also mean nothing at all!
There's something comforting about astrology — like religion, fortune cookies & superstition (or even being "a little 'stitious"). Having answers to big questions, and being able to blame your actions or decisions on something 'greater' — is kind of great. There is so much pressure, & pain, & so much to think about in our everyday lives, that it's kind of nice to be able to sit back, and let Uranus take the wheel! There's so much we don't know about the universe, so how can we know for sure that the movements and alignments of the stars & planets don't affect us?
Perhaps it's BS, but even so, people find comfort in what they find comfort in. Yes, I can make a vaguely worded horoscope apply to pretty much any situation, but in this world of uncertainty, & pandemics, & anxiety after anxiety, there's relief in knowing there are answers to the questions that keep us up at night. There's power in believing that maybe things will be alright, and in being given 'permission' to be exactly who you are.
Besides, sometimes it's nice to be able to blame Mercury's retrograde for all your problems!
If you don't know your "Big 3" (your Sun sign, your Rising sign, and your Moon sign), there are many great free resources where you can find out. I recommend Cafe Astrology, or Chani Nicholas' birth charts.
So read on, and check out the books I've recommended for both your sun sign, and your rising sign! I might be biased, but I think these recommendations are OUT OF THIS WORLD. Heh.
—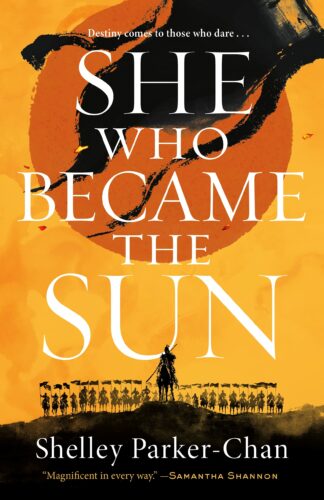 Aries (March 21st – April 19th)
Aries' are bold, ambitious fire signs, with no filter, and a desire to always come out on top. They love to be number one, and would do anything on a dare, often diving headfirst into things.
For Aries, I recommend they DIVE HEADFIRST into Shelley Parker-Chan's She Who Became the Sun.
It's a literary historical fiction novel, with elements of fantasy and mysticism. I would describe it as Mulan meets Song of Achilles, with the political intrigues of Game of Thrones.
Equal parts brutal and tender, this is a story about fate and destiny, but also a story about choice, determination, and overcoming the odds in a world that's set against you. With fascinating themes of destiny and fate, we get to see different characters show ambition in different ways — clawing, fighting to seize the destiny they want, or dutifully fulfilling their obligations, even though they know their fate will bring them pain.
This book quickly cemented itself into one of my favourite books of the year (and of all time). The story left me breathless, and desperate for more, and I can't wait for you to read it!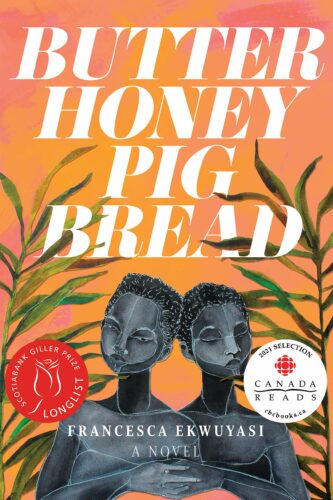 Taurus (April 20th – May 20th)
Taurus' are quintessential Earth signs. Homebodies, who enjoy serenity, relaxation, and bucolic environments. They love being surrounded by soft sounds, soothing aromas, and succulent flavours, and hate big changes.
For Taurus, I recommend Francesca Ekwuyasi's Butter Honey Pig Bread.
This was the first book that came to mind with the word "bucolic" – it's delicious, vivid, lush, and so utterly alive. This book was a magical journey into food, faith, folklore, and family.
Butter Honey Pig Bread follows three fascinating (and messy) protagonists: Taiye, a queer hedonist who is running from her guilt; Kehinde, her estranged twin, who experienced a childhood trauma, and is now seeking to start a family of her own; and their mother Kambirinachi, who believes she's an Ogbanje (a non-human spirit that brings misfortune to families).
This is a book about many things, but Taurus will appreciate the focus on comfort. There is a lot of focus on the characters, what brings them comfort, and their coping mechanisms (whether healthy or not) — and Taurus will appreciate that.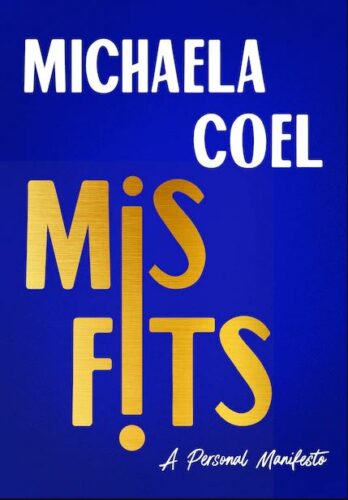 Gemini (May 21st – June 21st)
Geminis are spontaneous, playful, erratic, and insatiably curious Air signs. They're charismatic, known to use humour as a crutch, and tend to know a little about everything.
For Geminis, I recommend Michaela Coel's Misfits: A Personal Manifesto.
Adapted from an event for industry professionals, this is a shorter book that I read in one sitting. Short, but impactful, Misfits was a phenomenal read. Thoughtful, intelligent, searing, hilarious (at times), and completely unputdownable – I ADORED this book.
Michaela Coel is wicked smart and charismatic and charming. She has an amazing way of putting words together, and creating compelling stories. I don't say this lightly, but Michaela Coel is one of this generation's most spectacular voices, and experiencing her art, her writing, her storytelling feels like a gift. I am blown away by the care, thought and power put into every word, and every story.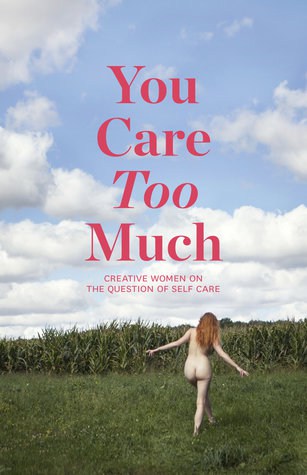 Cancer (June 22nd – July 22nd)
Cancers are intuitive, and highly sensitive Water signs. They often take on other people's problems, and are willing to do whatever it takes to protect themselves emotionally. They tend to forgive, but never forget.
For Cancers, I recommend Indie publishing house With/Out Pretend's anthology You Care Too Much.
When I think about Cancers, I think about big feelings, and when I think about big feelings, I think about With/Out Pretend (my former employer) whose motto was "Feelings can be art" — and You Care Too Much surely encompasses big feelings — in all their mess, beauty, and glory.
This book is a stunning anthology of writing and art, by creative women, on the question of self-care. Contributors include Tallulah Fontaine, Winnie Truong, Leah Horlick, Nada Alic, and founder of With/Out Pretend, Erin Klassen.
This book is painful, heartfelt, and full of stories (written, illustrated, and photographed) about love, loss, pain, and self-care. It features some difficult, heavy, and painful stories, but ultimately, it's about the resilience of women, and the ways in which they take care of themselves, protect their hearts, and make it through the world. Tender, soft, and incredibly powerful, Cancers will LOVE this collection!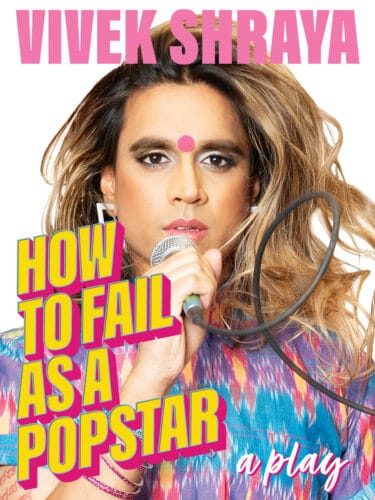 Leo (July 23rd – August 22nd)
Leos are passionate, theatrical, fiery, and infamously dramatic fire signs. They love to bask in the spotlight (and celebrate themselves), and tend to be warm, loyal, creative, a bit vain, and have a big personality.
For Leo, I recommend Vivek Shraya's How to Fail As A Popstar. With this book, Leos can continue to celebrate themselves, and celebrate big dreams, and big, creative personalities (like Shraya's) – but through this read, they can also learn to create room to honour their missteps, and failures.
This short read is a powerful reflection on Vivek's journey of trying to become a popstar; The systemic, cultural, and situational barriers that slowed her down, or limited her success as a popstar; As well as how she determined she had failed in her goal of popstar-dom. Failure can be pretty hard to face, and difficult (and even embarrassing) to talk about.
We so often frame failures as stories of resilience & growth, or as stumbling blocks on the way to resounding success, but we don't really talk about what happens when we just…fail. This book was honest, vulnerable, smart, thoughtful, and an antidote to the endless pressures we face, to succeed, hustle, and be perfect.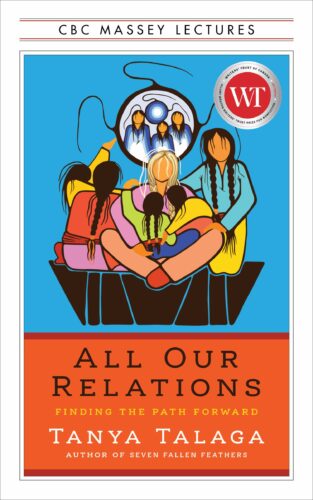 Virgo (August 23rd – September 22nd)
Virgos are practical, logical, sometimes judgmental Earth signs. Perfectionists at heart, they are systematic with their approach to life, unafraid of toil and diligent practice, if it will help them improve their skills. They need to feel useful, and tend to have about a million ideas per second.
For Virgos, I recommend Tanya Talaga's All Our Relations.
In this vital work, Tanya Talaga explores the alarming rise of youth suicide in Indigenous communities in Canada, and around the world. Powerful, incisive, informative, & important – All Our Relations is a heartbreaking and eye-opening piece of work. It reads more like an educational resource – with some narrative elements – and focuses on a broader history of Indigenous roots, stories, histories & issues – on a global scale.
This book was compiled from Talaga's five Massey Lectures presented through the CBC. Accessible, engaging, and compelling, you'll learn a lot through this book (I know I did). Chock full of historical information, personal accounts, and statistics, Virgos will appreciate the meticulous research, as well as the ways this book will challenge them (especially settlers) over and over again.
The very definition of a "must-read" – this was thoughtful, stunning, and unforgettable.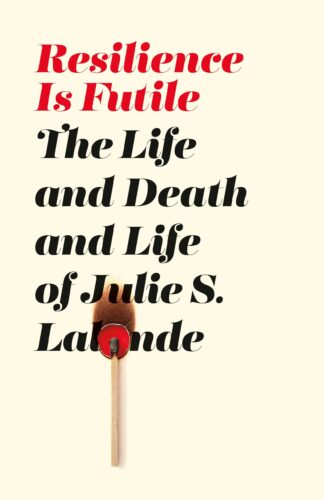 Libra (September 23rd – October 23rd)
Libras are conflict-avoidant Air signs, defined by balance, harmony, and a sense of justice. They hate being alone, and often have a hard time making decisions, because they are so focused on establishing some sort of equilibrium, and they can see every side.
For Libras, I recommend Julie S. Lalonde's memoir: Resilience is Futile.
This book was BREATHTAKING, and sometimes difficult to read. After fleeing intimate partner violence at twenty, Julie was stalked and harassed by her ex-partner for over ten years – an ordeal she mostly dealt with in silence, rarely mentioning it to friends, let alone to the public. The contrast between her public career as a brave and bold champion for women, and her own private life of fear and violence led to a shaky, exhausting, and difficult balancing act.
I was blown away, both by Julie's incredible writing, and her wrenching, heartbreaking story and experiences. This book made me cry, and rage, but it was also beautiful, tender, and healing. More than anything, though, this book was a revelation. It was an indictment on our current Justice system, and how it lets down survivors in so many ways. It was a plea for compassion and understanding… to #BelieveHer. It's a story of resilience and growth, of heartache and healing.
This book was a testament to a woman who was faced again and again by people and systems who failed her, and came out the other end, battle-hardened, and ready to educate and advocate for others. This book was unforgettable, and Julie is remarkable.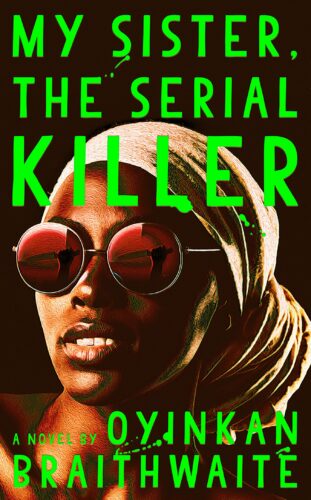 Scorpio (October 24th – November 21st)
Scorpios are one of the most misunderstood signs of the zodiac. These Water signs are deep, emotional, passionate, and intense. They are incredibly brave, honest, loyal, jealous, and never show their cards, so it's hard to tell if they're serious, or joking.
For Scorpios, I recommend Oyinkan Braithwaite's My Sister, The Serial Killer.
Told in short sentences – so Scorpios can take frequent breaks to plot their own crimes of passion – Braithwaite's debut is fresh, funny, and fantastic. Set in Nigeria, this book follows Korede, whose sister Ayoola has a bad habit of murdering her boyfriends. She should probably tell the police, but as they say – family comes first. That is, until Ayoola starts dating Korede's long-time crush — the doctor where Korede has been working as a nurse. But to save one of them would mean sacrificing the other…
I adored this book. It's funny, smart, sardonic, and so easy to read. With great characters, and a compelling story, as well as a STUNNING cover (I know we're not supposed to judge books by their covers, but I do…) – this book is a delightful reminder of how much fun reading can be.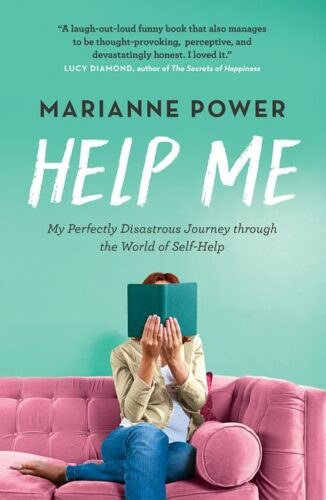 Sagittarius (November 22nd – December 21st)
Sagittarius is a Fire sign that tends to be the friendliest person at the party. Always on a quest for knowledge, and obsessed with self-improvement, they are constantly chasing after new adventures (geographical, spiritual, and intellectual).
For Sagittarius, I recommend Marianne Power's Help Me.
When it comes to the constant search for self-improvement and new adventures, this book is the quintessential self-help book. In this book, self-help junkie Marianne Power wakes up one day realizing that the life she always dreamt of is vastly different than the life she is living. So, for a year, she decides to test one self-help book a month, following its advice, and living based on its recommendations. As the year progresses, her life turns upside-down, and then again, right side up, and Power is forced to ask: "Self-help can change your life, but is it for the better?"
Help Me reads like the Bridget Jones of self-help books, with its funny, self-deprecating protagonist, who gets herself into awkward and hilarious situations. This book was charming, self-aware (unflinchingly so), and more emotionally resonant (and thoughtful) than I originally thought it would be. You'll find yourself cheering Marianne on as she puts herself out there, and groaning out loud during her many ?(many) missteps.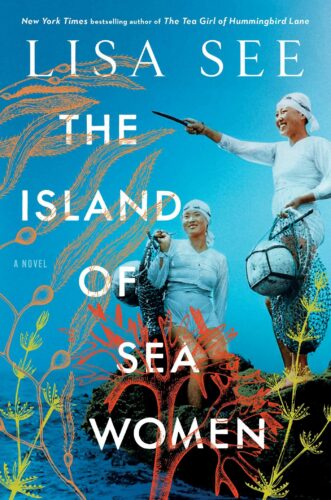 Capricorn (December 22nd – January 19th)
Capricorns are ambitious, patient, persevering, sensitive (maybe touchy is a better word) Earth signs. Motivated by duty, they tend to often be "the responsible friend", and repress emotions that get in the way of success.
For Capricorns, I recommend Lisa See's The Island of Sea Women.
This is a remarkable novel that follows the lives of two best friends, Mi-ja & Young-Sook. The story jumps back and forth in time between 2008 (the present), and over the course of these two young women's lives – from when they first met, to their first dives at their village's all-women diving collective, to them getting married, and raising families of their own.
They live through occupation, multiple wars, and many hardships – and you find yourself marvelling at the resilience (& stubbornness) of these women – and See is a master at writing complex women characters, with nuanced and complicated relationships.
This book is immersive (diving pun intended), and this book was thoughtful, well-researched, and fascinating enough that Capricorns will gladly take a break from their various side hustles, and business books to dive into (haha) this novel.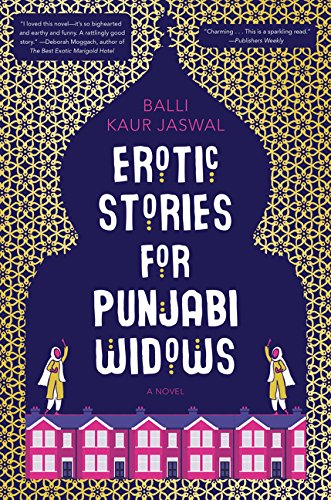 Aquarius (January 20th – February 18th)
Aquarians are innovative, progressive, and shamelessly revolutionary Air signs. The most humanitarian astrological signs, they often feel like outcasts, likely due to their eccentric and independent ways.
For Aquarius, I recommend Balli Kaur Jaswal's Erotic Stories for Punjabi Windows.
This is a strange and wonderful book about a series of outcasts. Nikki is the daughter of Indian immigrants who works as a bartender at a local pub in West London. She's spent most of her life distancing herself from her traditional Sikh community, preferring a more "Western" life. When her father's death leaves her family in financial jeopardy, she impulsively takes a job teaching a "creative writing" course at the community centre that's the heart of the close-knit Punjabi community. Due to a miscommunication, the Sikh widows who show up are expecting to learn basic English, not short-story writing – throwing a further wrench in her career plans. When one of the widows finds a book of sexy stories in English, and shares it with the class – Nikki believes that she is going to lift a group of older Punjabi widows out of their oppression, only to learn about their strength, creativity, & resilience; and how these women – who are so often overlooked and ignored in Punjabi culture – have found their own (unique) form of empowerment.
I absolutely loved this book, and Aquarians will too. There is so much going on: From a coming-of-age story featuring a clash of cultures (and generations), to a fast-paced suspenseful drama, to "aunty erotics" – and Jaswal tied it all together into a likeable, unputdownable story.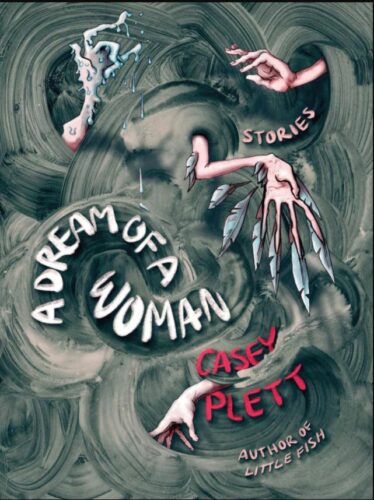 Pisces (February 19th – March 20th)
Pisces are the wateriest of Water signs. Prone to fantasy, and excessively romantic, they are the most intuitive, sensitive, and empathetic signs of the zodiac. They think everything's a sign, and tend to have no boundaries.
For Pisces' I recommend Casey Plett's A Dream of a Woman.
This is a collection of short stories, centering transgender women seeking stable, adult lives. It's ethereal, vulnerable, powerful, and stunning – this book explores partnership, sex, romance, love, addiction, and more. Her short stories include Hazel and Christopher – a story about two childhood friends who reconnect after one of them have transitioned; Perfect Places, where a woman grapples with undesirability as she navigates fetish play with a man, and many more.
While unafraid to explore hard topics like trauma, fetishization, betrayal, and feeling like you don't belong – this book also ruminates on joy, love, sex, and tenderness. It's a book that will make you feel feelings! Long-listed for the Scotiabank Giller prize, this book is intimate, authentic, and beautifully written.
As always, if you end up reading one of my recommendations, and especially if you end up loving it – I'd love to know! Send me a DM directly, or message She Does the City!
—
Ameema Saeed (@ameemabackwards) is a storyteller, a Capricorn, an avid bookworm, and a curator of very specific playlists, customized book recommendations, and cool earrings. She enjoys bad puns, good food, dancing, and talking about feelings. She writes about books, unruly bodies, and her lived experiences, and hopes to write an essay collection one day. When she's not reading books, or buying books (her other favourite hobby), she likes to talk about books (especially diverse books, and books by diverse authors) on her bookstagram: @ReadWithMeemz