On Friday, December 12, a very cute holiday pop-up at Planet Kid (16 Roncesvalles Avenue) will act as the launch party for children's apparel company, Rumour & Gus, and will feature a variety of local makers.
Founder and designer Kate Crothers Little shares with us the inspiration behind Rumour & Gus, how she manages a business with two small children, and the special treats that her family will leave for Santa on Christmas Eve.
SDTC: Tell us what Rumour & Gus is all about.
KCL: Rumour & Gus offers heirloom quality clothing and outerwear for children, aged 2 through 8 years. My intention is to create pieces with timeless design that can be passed down through generations.
How has becoming a mom shaped your brand? 
Watching my children grow and learn has made me realize that anything is possible if you put your heart into it. As an adult, you forget that what you are good at now was a skill that had to be learned. It has been inspiring to witness my children take on and conquer incredible tasks; it's helped me realize that creativity is meant to be explored, and practice really does make you better at something. My kids teach me that anything can be learned.
With two small children, when do you find time to work on Rumour & Gus?
I sew when my little guy is playing quietly with his trains and when my daughter is busy painting her latest masterpiece. I sew in the morning before they're ready to start their day and during those precious nap times in the afternoon, or after they've gone to bed at night.
What is the greatest challenge of trying to juggle kids and work?
Not being able to complete something that I've started. I struggled with this in the beginning; everything would fall apart as I was trying to stitch on the last few buttons of a garment with a screaming toddler clinging to my leg. Now I sew when I get a moment of borrowed time.
Do you have any rituals when you do find time to design and create?
I always put the kettle on to make a cup of tea or coffee before I sit down at my sewing machine. I rarely get time to drink it, but it helps me get in the 'going to work' head space. I'll also switch on some mellow music, lately it's been Junip or Wild Belle on repeat.
What do you love most about your collection?
I am a textile junkie; I love the fabrics. I love the double cloth cotton the Rowan Dress is made from that is oh-so-soft. I love the texture of the yarn-dyed fabric used for the Button-down Tunic. And the wool for the Pixie Jacket and Duffle Coat. I used to stay away from wool because I assumed you couldn't toss it in the wash with everything else, but all it needs is a spin on the gentle cycle once every few months.
Do you have any favourite holiday traditions in your family?
For us, Christmas is all about going home to the country. We load the kids into the car about a week beforehand and drive 2.5 hours east to say with my mom. All of my siblings come home; we eat and drink too much and stay up late playing Euchre. If it's cold enough, there is some serious pond hockey that takes place. My kids have the time of their lives wandering in the woods and playing with their aunts, uncles and cousins.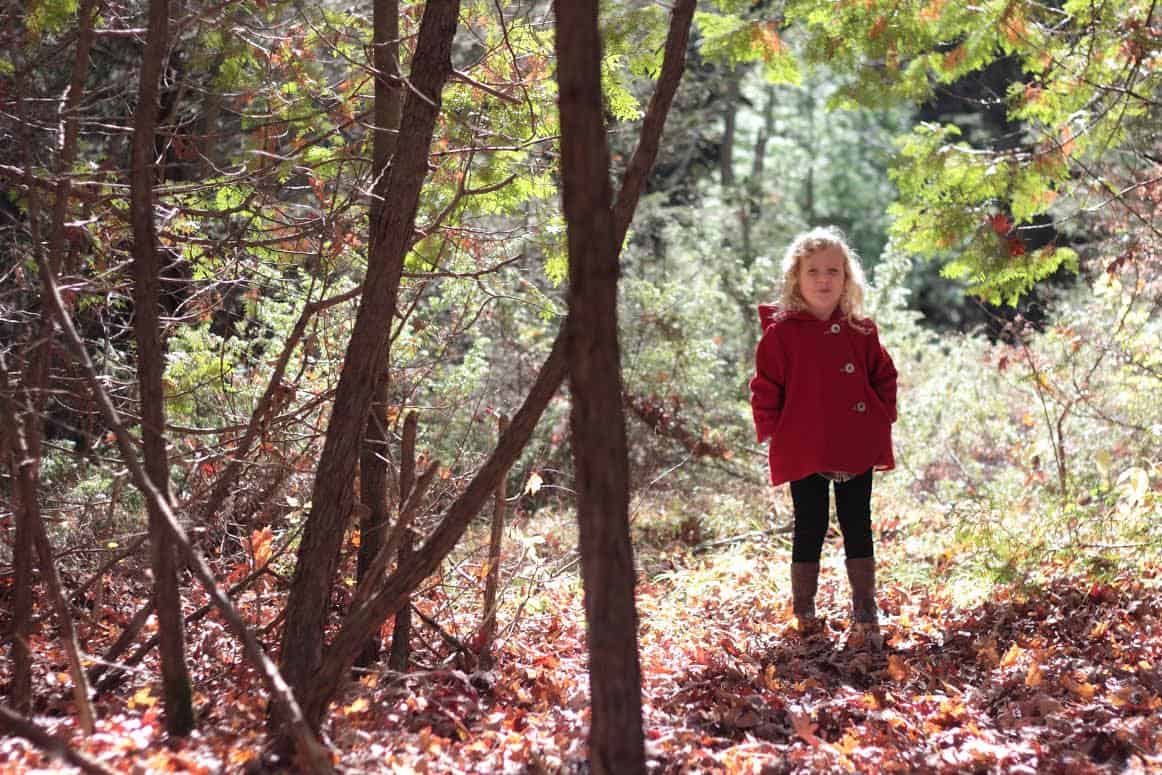 What are you looking forward to most this season?
Reconnecting with my family and seeing Christmas morning through my children's eyes. They make it magical.
What snack will you be leaving for Santa?
Gingerbread people and milk, a favourite for all of us!
The Rumour & Gus Christmas Pop-Up and Launch will run from 12pm – 9pm on Friday, December 12th. Bring your kids to enjoy story time at 4pm with local author, Irene Luxbacher. Be sure to take advantage of the photo booth by Hawk Eyes & White Fish Photography. After 5pm, there will be a DJ & festive treats to celebrate the launch. More info on the Facebook event page, including other participating vendors.