Last week we encouraged you to go to a park and read a poem to a bunch of strangers (you can still do that—it's happening this Saturday). For this week's DO SOMETHING DIFFERENT idea, we spotted some cool art classes that Northern Contemporary Gallery is hosting at their brand spanking new space on Roncy. When was the last time you dedicated time to make art?
Lino Cut with Lola, hosted by Toronto queer artist and printmaker Lola Posy, was the first class that caught our eye, because we have fond memories of making Lino Cut art from childhood. It's a one-off happening this Thursday July 28 (6:30-8:30PM). But there are other options too: The six-week Acrylic Painting for Beginners is happening Sundays (July 31-Sept 4), and every Tuesday, there's a drop-in Life Drawing class for $20.
A few details on each class: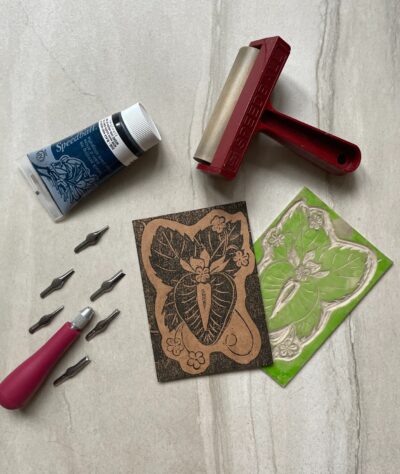 Lino Cut with Lola
You'll learn how to design, carve, ink, and print your own linocut prints. This guided workshop is designed for participants age 16+ at any level of artistic skill. Participants can follow one of three designs created for the class, or design their own. At the end of the two-hour workshop, you will be able to take home up to 10 black and white prints of your own making, as well as your custom lino block and the know-how to make many more. Cost is $65. More info.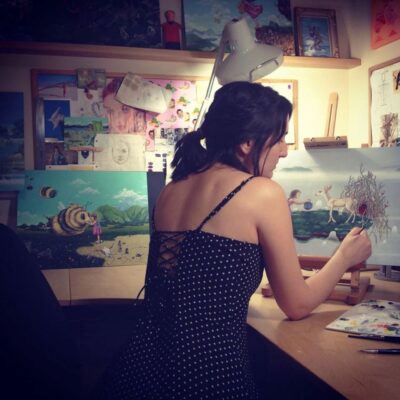 Acrylic For Beginners
During this 6-week intro to acrylics course taught by Toronto-based artist and storyteller Tara Krebs, students will learn to develop their own acrylic painting from an initial concept to the final piece. In a small class setting, students will be introduced to a variety of painting techniques and principles instructed by a professional artist through a series of demos, tutorials, and one-on-one guidance. Direction will be given on composition, use of artist materials, and many other aspects of the artistic process. $300 (16+). More info.
Drop-In Life Drawing
Happening every Tuesday from 6:30 – 9:30PM, artists of all levels are welcome to join a life drawing session with a live model. Bring your own drawing supplies. $20 Drop-in fee (18+). More info.
While you're there, be sure to check out the art on the wall. Northern Contemporary features a great variety of work by local artists. The current Grand Opening exhibition includes work by Curtia Wright, Emily May Rose, Liang Wang, Megan Oldhues, Shanna Van Maurik, Vanessa Michiels and others.
Northern Contemporary aims to showcase work from a wide range of artists focusing on illustrative, representational, urban, lowbrow, comic, pop art, and experimental work. The space is also home to a shared artist collective, housing over 25 different artists, artisans and makers featuring an incredible range of creative endeavours. Explore the new gallery at 420 Roncesvalles Ave.
DO SOMETHING DIFFERENT is a new weekly column that encourages readers (and us) to try new things, because doors open when we get out of our comfort zones. Got a suggestion? Email info@shedoesthecity.com.