At 29, Lexi Miles independently owns and operates the WAXON Waxbar empire. While working as a Management Consultant, Lexi recognized a void in the waxing market, creating a premium waxbar concept with the launch of WAXON Waxbar in 2012. With an entrepreneurial spirit, Lexi continues to manage all aspects of the company, from branding and product launches to customer care and achieving "the best wax experience."
SDTC: What does a typical day look like for you, starting from when you wake up – to heading to bed?
LM: I'm definitely a morning person so I wake up early and usually work out first thing – I definitely function much better after a morning sweat – and it's an item already checked off my list for the day! I start my days working in my home office. First thing in the AM I respond to any emails that have come in overnight. We're opening 3 new WAXON Waxbar locations, so I'll start with status calls with the contractors in the morning to make sure that we are on track. Once I feel caught up on any 911 items I have to complete that day, I attempt to tackle 'The List'. I carry a black book everywhere I go and it is literally my bible/my memory. I write everything down in it, otherwise I'd forget almost immediately. My beloved 'black book' consists of daily, weekly and monthly ongoing lists. I know it sounds ancient right? I keep trying to put them into my Outlook calendar I swear, but there is something about hand writing and checking a box after completing a task that I just love!
My afternoon usually consists of meetings. Depending on the day, I am at one of our locations either meeting with our Regional Manager to review the previous week's results or meeting with our WAXON Corporate team to discuss marketing / promotions, new location launch schedules, upcoming opportunities, operations etc.
My day always concludes with a dinner out or Take Out (I keep telling myself I'll start cooking more) followed by some good old trashy TV – Real Housewives is my guilty pleasure when I want to shut off my brain for the night.
What made you want to get into this line of work?
I've always loved the beauty industry, which is funny because I started out in a completely different, male-dominated industry working as a Management Consultant, where a passion for fashion and beauty was definitely not a prerequisite. I travelled constantly working as a Consultant and rarely had time for a wax appointment nor did I like spending $70 on a wax! After far too many waxes behind a shower curtain at my local nail salon, I began to see a gap in the Canadian market – the need for a high end, trendy environment with professional, experienced Waxologists and competitive prices but that also accepts walk-ins…enter WAXON Waxbar.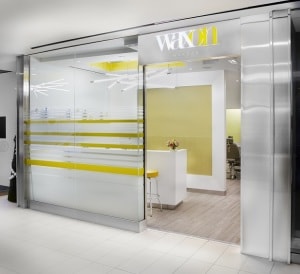 What characteristics should one cultivate to do this job well?
Be your brand. I think confident and passionate business owners who ARE their brand are infectious to be around and create a positive corporate culture. Living and loving your brand motivates people to want to work for you and your company. Your staff will be motivated and be proud of where they work. This creates a positive atmosphere for everyone, including your clients.
You need to be extremely self-motivated, tenacious and self-confident. All final decisions come down to you, so you have to be able to make informed decisions confidently. You must be prepared to own the decisions you make because at the end of the day whether it works or not, it's all on you.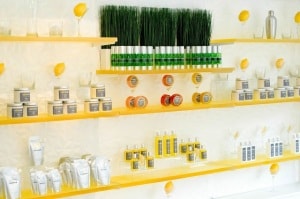 What's your favourite part about your job? Least favourite?
I love that I get to experience every aspect of business from operations to marketing to HR to building client relationships. My favourite part; however, would be the stage I am at right now; having a proven business model and focusing on expansion. Opening new WAXON locations is very cool.
My least favourite part of my job would be the lack of sleep that I am experiencing at this very moment.
Describe a situation that you've encountered in your life where you knew for certain this was the right field for you?
The week we opened our first WAXON location in Summerhill, I had one evening that I was by myself in the Waxbar (which is a rare occasion). I just sat in the front reception, walked through the halls, and took in what we created. Although it sounds cheesy, that was the moment I realized that this was where I was supposed to be, and what I was supposed to be doing as my career.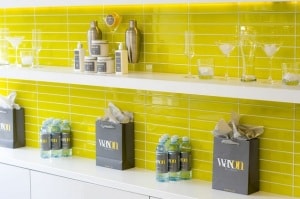 What's your most memorable project/work-related experience to date?
Every new location we open is so memorable to me; I don't think that feeling will ever go away. Right now, opening three new locations at once (Queen East and Bloor West open in December and Halifax opens in February 2015) and more than doubling in size is a really big accomplishment for my team and I. We are especially excited about launching our first out-of-province location in Halifax!
Do you have any warnings for peeps who want to get into your industry?
No warnings really. If you have a great idea, are motivated, are ready to take big risks and work your A#* off – go for it! My advice would be; make sure you believe in yourself 150% and your product and/or service, that you do your homework, recognize your strengths but more importantly admit your weaknesses and surround yourself with people who make up for those weaknesses.
What do you see yourself doing five years from now?
My goal is to own the number 1, largest, fastest-growing Waxbar in Canada.