Toronto-based Shay Lowe creates stunning jewellery. She was selected as one of Toronto's Top Ten Jewellery Designers, and her ambitious and striking designs have earned her a coveted position as one of Toronto's Most Creative Women, featured in Parisian photographer Pierre Maraval's exhibit during Luminato, Toronto Mille Femmes.
Shay has appeared on CityTV Breakfast Television, Cityline, CBC Steven and Chris, and appears an Accessory Expert on CTV Canada AM. She was also a featured speaker on a designer panel for Elle Canada Magazine. She Does the City asked her about her career, what a typical day is like, and what you should know about her industry.
SDTC: What does a typical day look like for you, starting from when you wake up – to heading to bed?
SL: There is no typical day. For me, when you're an entrepreneur you constantly multi-task and wear many hats in any given day. My days range from creative design and planning, working with my production team in NYC and overseas, meetings with clients, dealing with fashion editorial requests, financial projections, marketing and social media, planning the collections for The Shopping Channel next year, and working on specific projects to grow the business. My days always include staying fit – sessions with my trainer and pilates. I also attend a lot of business related events in the city and so evenings are often busy on that end. When I can, I try and create as much down time as possible during the week.
What made you want to get into this line of work?
Over the years my entrepreneurial side took over along with my need to exercise the creative side of my brain, so the formula to move forward with my business was there. I've always loved jewellery and accessories and how they can transform your look and how you feel. Women will always love jewellery.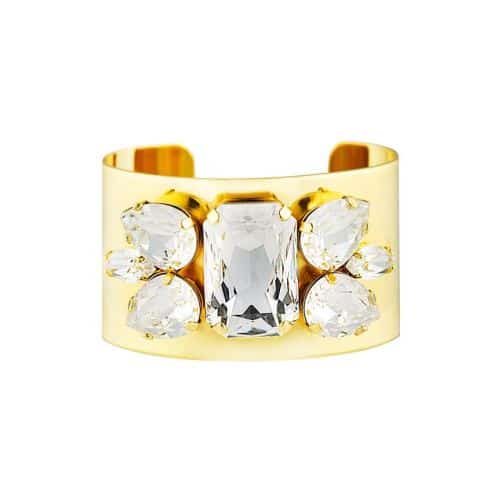 What skills should one cultivate to do this job well?
Strong design ability has to be there but you also have to be extremely disciplined, hardworking, fearless, and comfortable with taking risks. Cultivate excellence, not mediocrity.
What's your favourite part about your job? Least favourite?
My favourite part is how fun it can be and the limitless possibilities at your fingertips to create and grow your company. Least favourite is any kind of paperwork. I need big picture stuff.
Describe a situation that you've encountered in your life where you knew for certain this was the right field for you.
When I launched a collection during fashion week many years ago, there was a fire and excitement within me that was so palpable I just knew I was on the right track. The response to my pieces was there and so I knew that my passion was apparent to others. Initially, I started my business part-time and as my business grew I knew it was time to take the leap and make the change over to a full-time venture.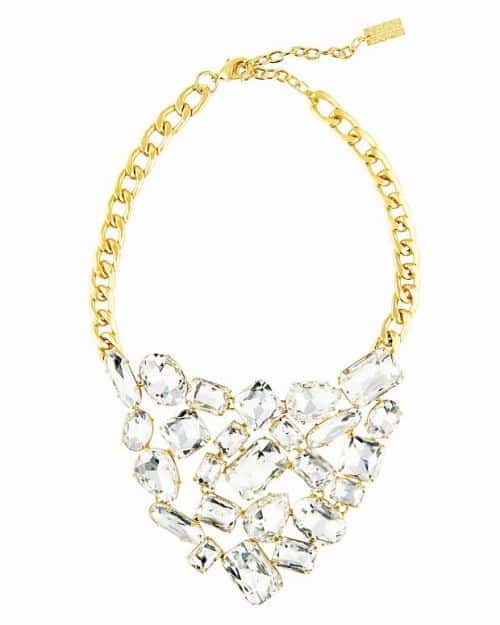 What's your most memorable project/work-related experience to date?
My collection for The Shopping Channel. I launched with them in October and due to the success of the show I am booked every quarter next year. There is nothing more exciting being able to connect with such a wide audience across Canada and live on air. TSC gets over 8 million viewers and I still pinch myself when I think about all that has happened.
Do you have any warnings for peeps who want to get into your industry?
Be prepared to work hard. Harder than you've ever worked in your life, and with endurance. Decide for yourself if what you're doing is a hobby or a business. There's a huge difference, so get serious about it if that's what you want. But don't forget to have fun with it!
What do you see yourself doing five years from now?
Hopefully a lot more travel and relaxation. I see my company having expanded around the world with many collaborations and of course – The Shopping Channel as well as shopping channels in other countries.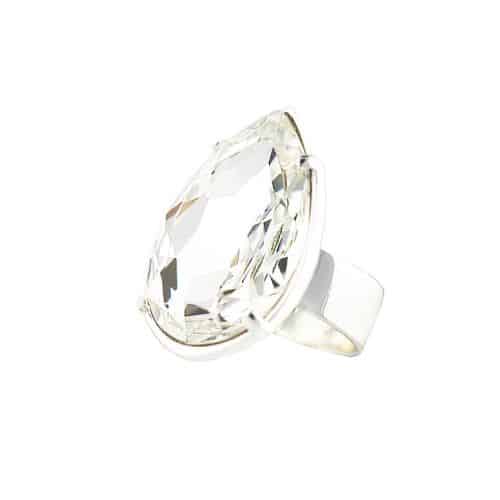 Browse the entire Shay Lowe collection here.