We're longtime fans of Second Cousin Vintage, Elise Troister's one-woman operation that curates a drool-worthy assortment of high-quality vintage and designer gems. This Saturday, she's hosting her second open house from 11 a.m. to 6 p.m. at 432 Concord Ave. Do yourself a huge favour and GO.
We caught up with Elise this week.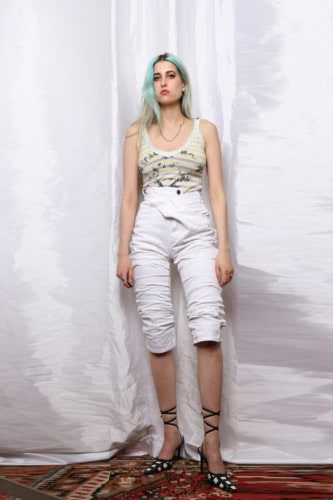 SDTC: What got you started in the biz of selling vintage clothing?
ET: I've been addicted to thrift shopping ever since I discovered it around the age of eleven or twelve. I was very tiny and hadn't gone through puberty yet, so I would purchase little boys' graphic tees, which I thought was the coolest thing. As I grew up, I learned more and more about fashion (mostly from looking at every runway image on style.com, RIP) and slowly ventured into the women's section. Over the years, my hoarding got pretty out of hand, so I started to sell stuff. It became Second Cousin Vintage a couple years ago.
What is the first vintage piece you remember loving?
In high school, I found this 1960s orange suede coat with a fur collar and tons of floral embroidery. I was going through a hippie phase and it was the perfect Penny Lane coat. I still have it and sometimes I try it on.
What are the challenges you've faced in getting Second Cousin Vintage off the ground?
Nowadays I do everything myself. I do all the buying, modelling, styling, photography, social media and everything else that goes into it. Every step is extremely time consuming and I can be very indecisive and self-critical at times, which can really slow down the whole process.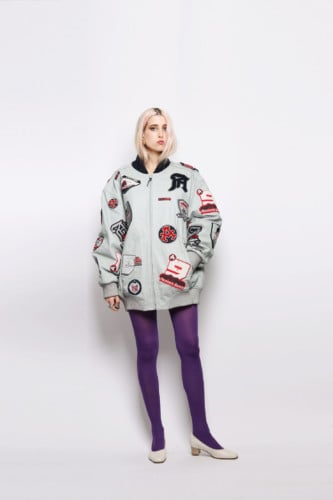 Walk us through a typical day in your life, from getting up, til going to bed?
Wake up at 7, eat the same breakfast every day (almonds, flax, hemp hearts, Fibre 1 Crunchy Original, 8 raspberries with 1% lactose free milk) followed by two cups of coffee. Shower, get dressed, pack a lunch and then drive to my favourite buying destinations, which I will not reveal! Usually my mom meets me there; she likes to find toys for my niece, old Tupperware and soft white t-shirts. She also likes to lick stains to see if they will come out or not.
I'll get home around 3:30. I'll relax for an hour, drink ginger tea, probably watch a show I've seen before, or hopefully there's a new episode of RuPaul's Drag Race or Survivor (I'm currently winning in a Survivor pool–fingers crossed). Then either I start to clean my house/store because I have someone coming over to shop or I'll start making outfits and shooting them.
Dinner happens at some point. I'll also try to post something new on my website and Instagram. In bed by 11 p.m. Also, I drink 4 litres of water every day and I have to pee every twenty-five minutes. This is an important detail.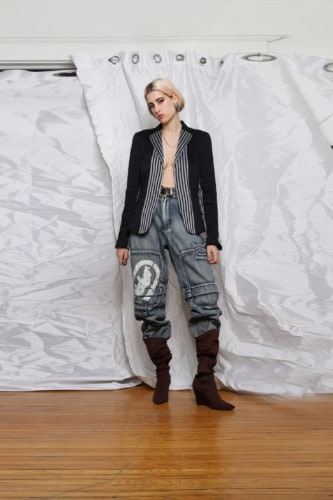 Looking back, is there anything that you would have done differently?
I kind of had a slow start. I would start trying to sell stuff and then stop for long periods of time. I wish I had just stuck with it from the beginning and had the confidence to put myself out there the way I do now. If I like a piece of clothing I bought or a photo I took or whatever it is, then I trust that someone else will too because I am truly my toughest critic.
What is the best part of running Second Cousin Vintage?
The feeling I get when I find some rare designer piece or just something so unique for $5 or $6; it is like a rush of adrenaline and happiness and I get very sweaty. It is a serious addiction. Seeing my things find happy homes feels pretty good, too. The whole process is very satisfying.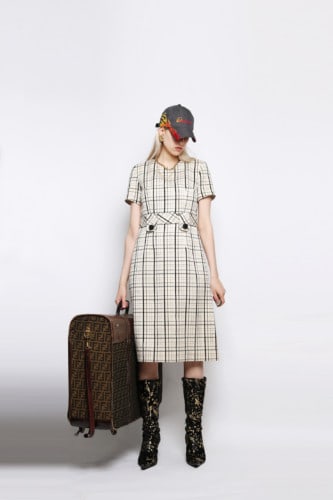 What can we expect to find at your open house this week?
I have so many amazing things–it's hard to mention just one or two. What I have on the website is a tiny fraction of what you will see on Saturday. And I really have something for everyone, all sizes and prices, from $10 graphic tees to $500 vintage silk couture gowns. You'll just have to come and see for yourself!
Can't wait for Saturday? Shop here now.
Follow Second Cousin Vintage on Instagram.