From Sept 23 – Sept 25, the amphitheatre in High Park will come alive with movement as part of Dance In Canada's inTO Focus event. We know these stunning performances will feed your soul.
As part of Canadian Stage's Dream in High Park, inTO Focus features an impressively cool variety of Toronto-based contemporary dance artists, including Blue Ceiling Dance, Patricia Beatty, Kendra Epik, Lua Shayenne Dance Company, and SaMel Tanz.
After 18 (19, 20… are we still counting?) months working from home, we all need to move more. This electrifying programme offers inspiration for the body and mind.
In anticipation, we connected with Samantha Schleese and Melissa Hart of SaMel Tanz to find out what dance means to them, and what to expect from their Enter the Avatar State performance.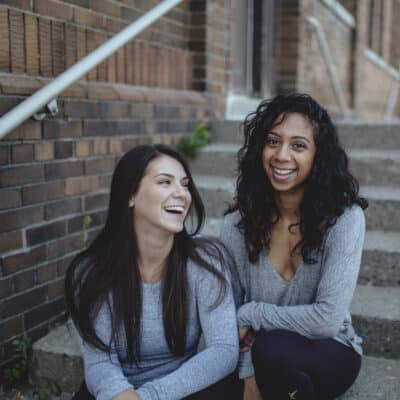 We're curious about Enter the Avatar State. What details can you tease us with?
This performance is a powerful duet about exploring and connecting to the four elements because "it is important to draw wisdom from many different places," says Uncle Iroh, character from Avatar – the last Airbender.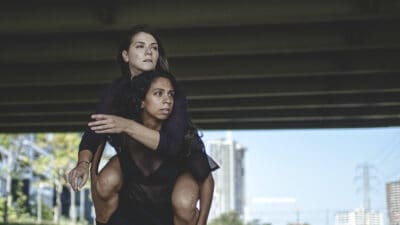 How do you anticipate audiences will feel when watching it?
We hope to entertain and enlighten our audiences with each performance that we do. In particular, for this work, we hope to draw audiences into our world as we explore the four earth elements and even encourage them to consider how they connect with the elements. We also hope audiences feel the unique energies we bring to the stage and inspire them to get up and dance!
When you formed SaMel Tanz, how did you want to make it different from other dance collectives?
Our versatility as dancers and our love for diversity makes us unique, and is demonstrated on stage through our choreographic choices and movement. We often fuse multiple dance genres (contemporary, hip hop and Latin) into our works and strive to bring together audiences from different communities.
How has dance helped you?
Dance helps us heal. Helps us release. Helps us answer questions, helps us connect to others and build community. It's been a blessing when everything in life can be dark.
Should we all be dancing more?
Dance fuels the soul; it gives us the courage to get up and take on the day. You can learn so much about yourself and find a sense of freedom from dance, and everyone can do it, in their own way. We highly recommend doing it as much as possible. Dance does not judge; people do.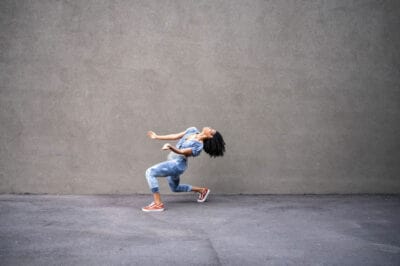 Beyond live performances, inTOFocus also has a breathtaking Dance on Film + Video virtual programme and The 'D' Word Podcast. Are you a kitchen sink dancer, or more of a shake in the shower type? Bring inTO Focus into your home and shake it when no one is watching.
Tickets for inTOFocus are offered at sliding scale prices. For detailed information on programme, visit www.dancemadeincanada.ca.