Now in its tenth year, Tastemakers Lounge is something we begin looking forward to as soon as TIFF rolls into town. The Rock-it team always curates the perfect assortment of covetable goodies and our visits are always loads of fun. This year was no exception! We hit the lounge with our partner in crime, Daytona Bitch, and cleaned up real good.
Naturally, our visit began with a photo shoot as Daytona posed alongside a mannequin decked out in a couture hoody by Canadian designer Tonia DeBellis. Can you tell which is which? This one's tricky, they're both made of plastic.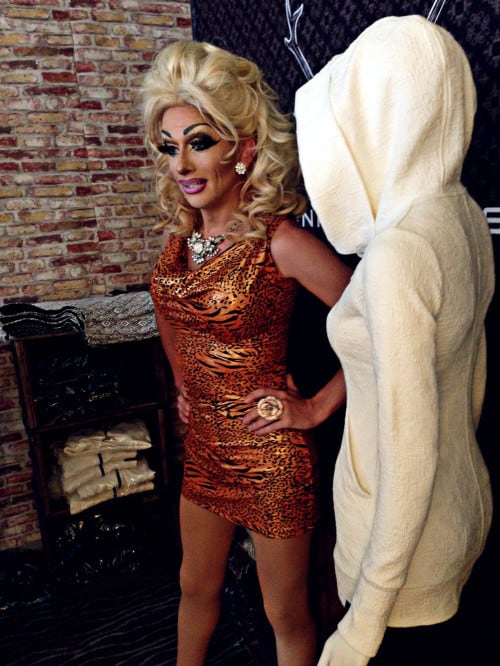 Next we made our way to check out Consonant Skincare's HydrExtreme, which not only protects skin but treats fine lines and wrinkles. Daytona grabbed 10.
We then spritzed ourselves with Calvin Klein's REVEAL For Her and snatched a bag of Counting Sheep Coffee, which improves sleep quality. It is free of caffeine and contains Valerian root, a natural plant-based agent. Fun side note: Velerian gets cats drunk.
Speaking of drunk cats, Daytona also go to try Papa D's Tropical Hot Sawce, which is gluten free and locally made in Windsor. However, as it delightful as it was for the palette, it set us back a few as Daytona had to reapply her left eye which sweated off during the sampling.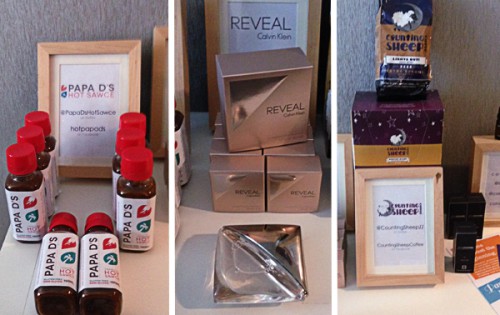 Luckily, title sponsor Brita® was on hand to hydrate a sweaty Daytona. We loved their new Filtering Bottles, which come in an assortment of fun colours and prints just like her.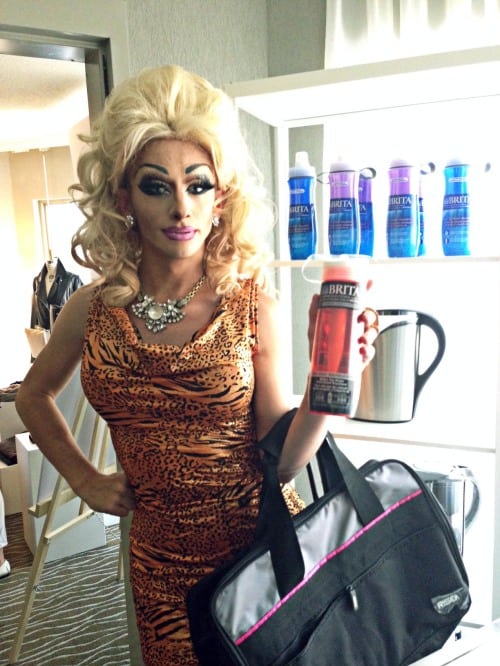 It was time to put Piloti, a brand dedicated to racing-inspired footwear, apparel and accessories to the test. And what better way to do that than a Drag Race? HAR HAR!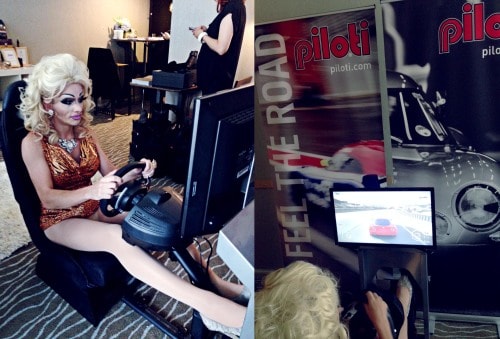 LUSH Fresh Handmade Cosmetics is one of our favourite brands, so we were stoked to learn that they were this year's charitable partner. The two local charities benefitting from their Charitable Giving Program are Girls Rock Camp Toronto and the Children's Peace Theatre, with ALL sales from the Charity Pot Hand and Body Lotion going towards them.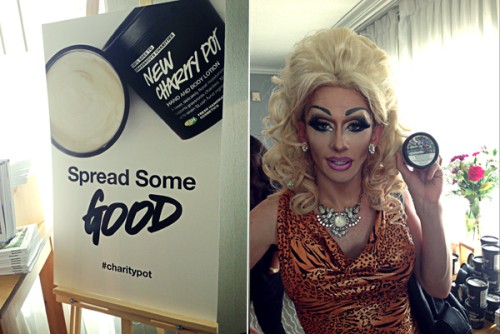 Also on hand was Danier Leather, showcasing some gorgeous pieces from their fall collection. We picked out a leather baseball cap which has already become a staple piece in our wardrobe.
Now ladies, we all know stilettos and ice don't mix. In her first and only sensible wardrobe decision to date, Daytona snagged a pair of wickedly warm and slip-resistant SOREL boots.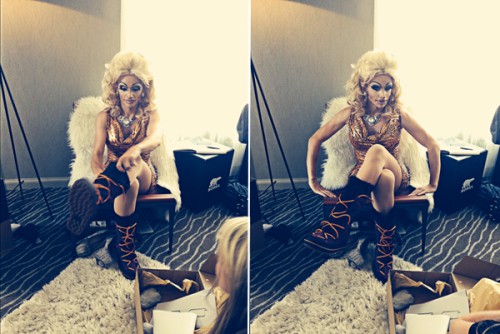 This was our first time seeing Vancouver based, online jewelry line olive + piper. We especially loved their statement necklaces, which are super affordable and well crafted.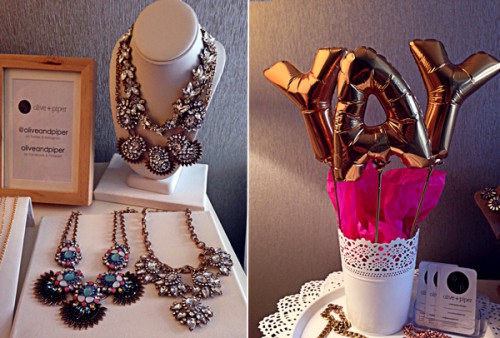 The RISE Gear Jumper Carry-On Bag might actually be one of the coolest and most useful inventions of all time. It makes travel a dream with compartments for everything from dirty laundry and undergarments to wigs and foam hips (in Daytona's case).