Every week, Eleanor Bothwell of Bothwell Farrington Design scours Craigslist for the latest listings to see what furniture or home decor items have great potential, either as pieces that can instantly refresh the look of a room, or pieces that with a little DIY love, can be easily transformed to suit your taste.
Thrifty and with a terrific eye, Eleanor's 'pulls' are affordable and will surely spark your creativity.
This past weekend proved fruitful; which piece speaks to you most?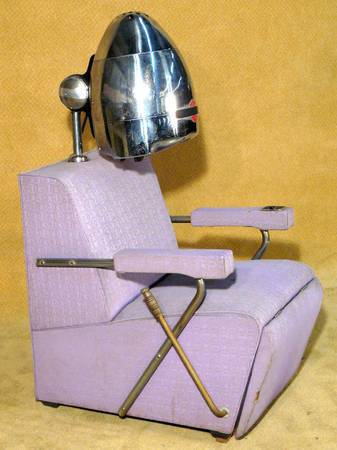 How cool is this thing? Yes ok, the dryer part sort of negates it from being the main seating choice in your living room, but just push the thing back and you still have a pretty awesome chair. Or consider it a silence helmet for hiding from screaming children? Or next door neighbour's bad music choices? See? So many uses.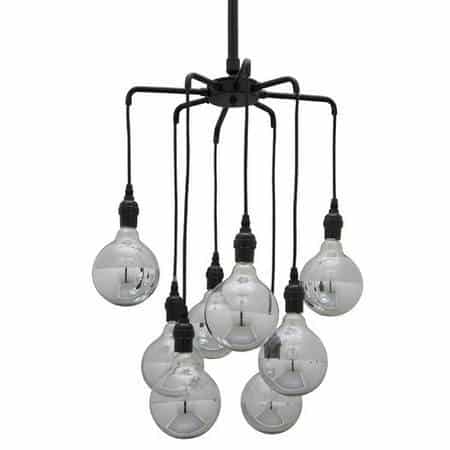 This is a great way to mix and match lightbulbs or go uniform matchy over the dining room table or perhaps in an entranceway. We'd probably get 8 different style of light bulb, to be honest, but that's just cause we get bored of the same thing. For bargaining purposes, you'll do better getting 8 of the same bulbs.
This is definitely one of the more impressive Ikea hacks with this desk that we've ever seen (this is an Ikea desk btw). Your kid doesn't know who Mondrian is? Well they will NOW! If we hadn't already bought a new desk off Craigslist 2 weeks ago we'd deffo be checking this one.
These are actually quite pretty. Don't let the price point put you off, there's a lot of cool stuff that you could maybe add in to the piece to make it your own if the orig pieces are not your vibe. A photo of the dog? One of the kids in a canoe on the lake? There are loads of DIY tutorials out there to show you how to super impose your own images into existing landscapes, so wouldn't be that hard… All you need is a photo of a sasquatch and some mod podge and you're G2G!
How are you still reading this having NOT clicked on the above link??? Steal of a deal and these two pieces are in mint condition and original Canadian vintage.