Every week, Eleanor Bothwell of Bothwell Farrington Design scours Craigslist for the latest listings to see what furniture or home decor items have great potential, either as pieces that can instantly refresh the look of a room, or pieces that with a little DIY love, can be easily transformed to suit your taste.
Thrifty and with a terrific eye, Eleanor's 'pulls' are affordable and will surely spark your creativity.
The August long weekend proved fruitful; which piece speaks to you most?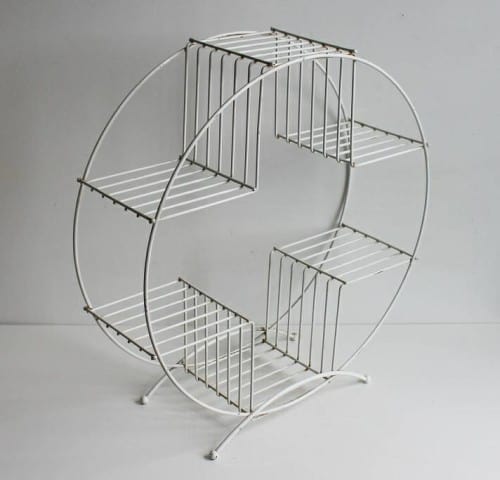 1950's ATOMIC MID CENTURY MODERN WIRE METAL PLANT STAND – $120
This is a little more on the expensive side of what we normally highlight for sure, but how cool is this thing? Cold be used for plants but also works for other small collections of books, medium sized Munnies/Dunnys/Kid Robot Figurines and even some fancy glassware? This piece get 100% on cool factor, fo sho.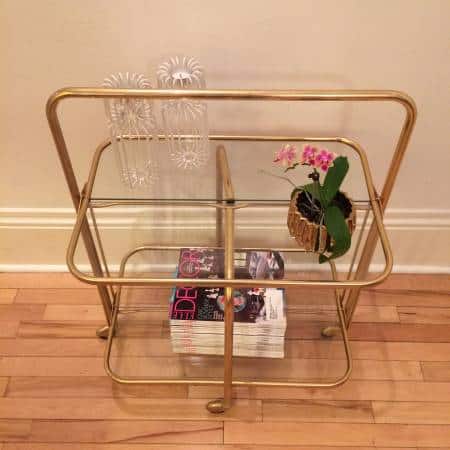 Vintage Bar Cart – $60
You could easily spend 3x this on a new fake vintage version of this piece, or help someone out who needs the cash and needs to move, and buy this! Being the exceptional person you are, the choice is obvious. And your booze will thank you because it's embarrassing being relegated to the corner on the kitchen counter like the olive oil and salt and pepper shakers. You're better than that.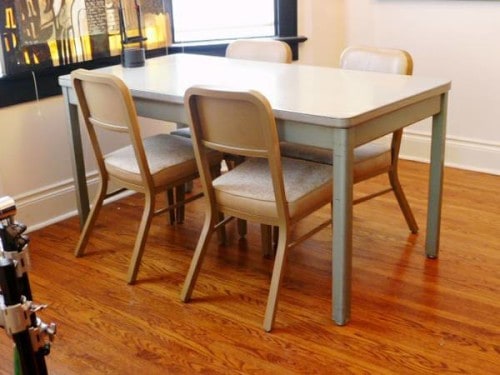 Vintage Steelcase Tanker Table and Chairs – $600
$375 if you only want the chairs, $300 for just the table. Obviously durable and a great solution for a family friendly kitchen dining table. The chairs could use reupholstering if you're offended by their retro look, but the quality is there with the whole set!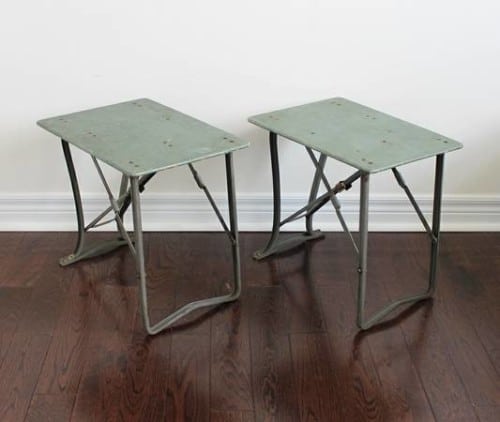 1950's Vintage Industrial Collapsing Side End Tables – $150
You'd be spending more buying brand new side tables, but why bother when these are an option and they are so much more badass? For a more masculine look you can leave up beat up and rustic, or sand em down and repaint a bright orange. And they're portable! Could even out side to side as a coffee table alternative if you and your partner are watching Stranger Thingsand need to be eating in front of the TV. Which we totally get. Just finished the series and we miss bike riding adventures already.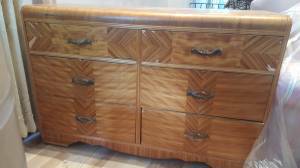 Dresser, Art Deco – $50
How is this $50? I don't know. Do you really care? Cause it's gorgeous, sturdy and $50! Looks like that bottom right drawer may need some help, but the wood inlay alone.. This is by far the best deal of the day, if it's still available. Re-donk-ulous.