Here's a little secret that French women know about beauty: it's everywhere, it's available to anyone, and it's completely free.
Efficiency is not the point. The French believe that beauty is not something you go out and get, but rather that beauty available to everyone and it's simply a matter of slowing down and embracing the beauty that is around you, and within you.
Yes, within you. When you recognize your own unique beauty, you no longer embrace the most current popular fads in beauty – whether it's plumped lips or stick-straight hair. The French have always believed that when you appreciate your own natural beauty and uniqueness, you automatically allow your light to shine. And you are beautiful.
This is why French women have a reputation for being elegant and mysterious. The secret lies in their sense of self and their unapologetic individuality. But here's the good news: anyone can play this game. Any woman who is willing to take her time to get to know her essential, beautiful self, can blossom into the woman she was always meant to be. And this is charming.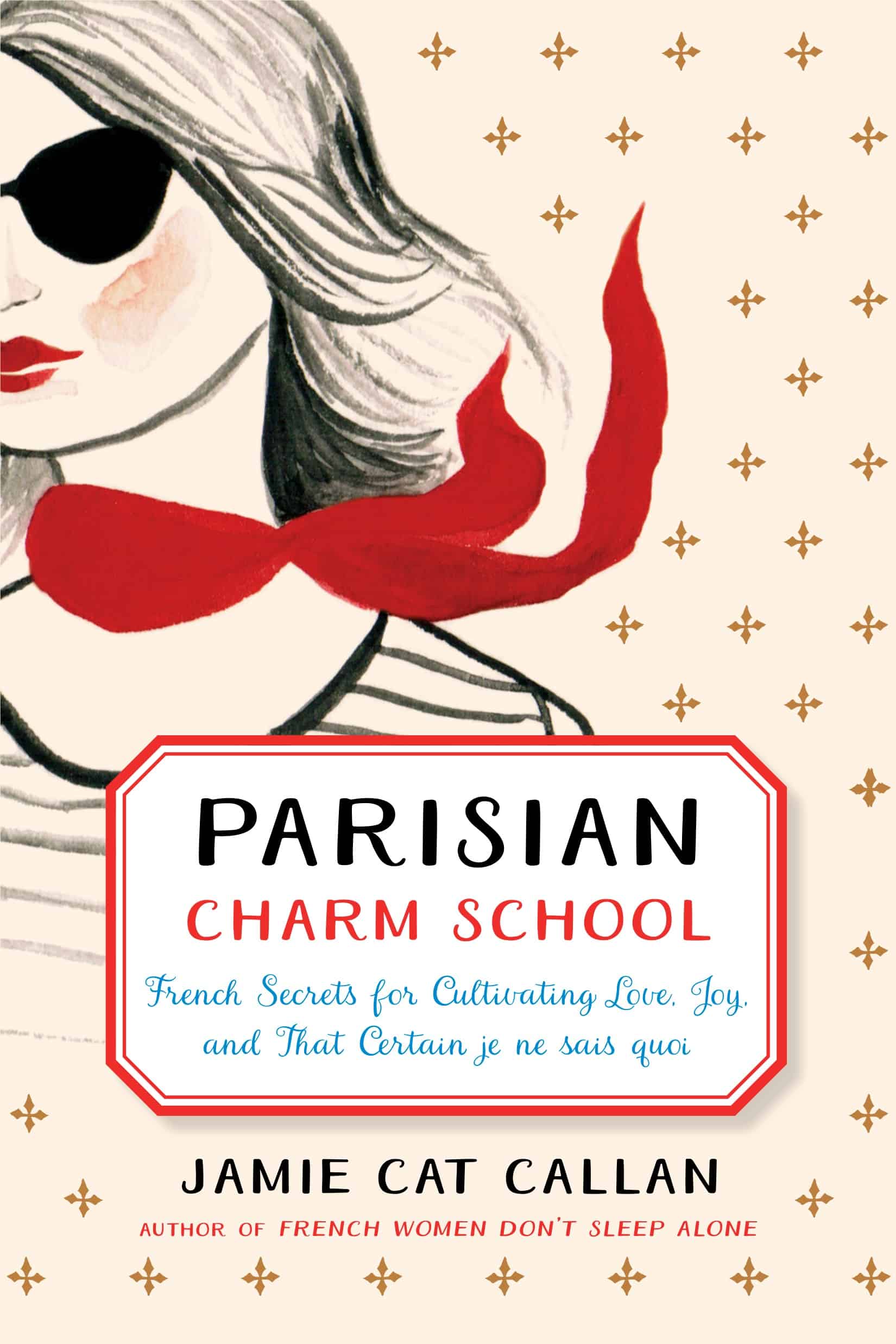 Here's how you can begin to slow down and bring back the charm of real beauty:
Walk everywhere. This is the secret to discovering who you are in this world. When you walk, you become "grounded." You see yourself reflected in windows. You stand a little straighter, you adjust your posture. And most importantly, if you walk through your city or town, you meet people and feel your presence in the world and how you relate to the people around you. And just think of what the fresh air, sunshine and exercise is doing for you!
Read a book. Yes, this might sound as if it has nothing to do with beauty, but actually, French women believe that intelligence is sexy. And it is! However, I would go further and suggest you carry an interesting book with you, and see what conversations you get into. Recently, my friend Jessica brought a book to her yoga class and not one, not two, but three men in the class asked her what she was reading! (I honestly don't think that would happen if she was on her iPhone, checking for messages).
Get into conversations. When you are out in the world and engaged in your community, engaged in life and smiling, even laughing—well, then you are beautiful. This kind of beauty comes from deep within your heart. It takes time and patience, but oh, the transformation is worth it! Plus, when you get into conversations with the people around you, well you never know who you'll meet. Perhaps the love of your life.
Slow cooking. French women believe in taking their time with cooking. They don't do the fast-food thing, because why waste an opportunity to break bread with friends and family? When it comes to a meal, they enjoy the leisurely and less-than-efficient beauty of preparing fresh ingredients, then cooking and serving a lovely meal on pretty (real) china. And when you take all this time to slow cook, you tend to appreciate each bite and take smaller portions, because, well, it's all so beautiful and so precious.
Take a bath. Yes, we're all in a big hurry, but if we sacrifice time for pleasure, we lose touch with our own breathing, expanding souls. You've all heard this before—how a long, luxurious bath with a fragrant bubbles and candles all around can relax us and bring beauty and calm, but you know what? It's really true.
Beauty at home. There's nothing like treating yourself to a spa day, a massage, a mani-pedi. But French women believe in at-home daily beauty rituals are just as valuable, maybe more so. In fact, when it comes to beauty, the French created the original DIY culture! French women will tell you they often make their own masques from organic ingredients and rinse their hair with lemon juice. Remember those old-fashioned beauty secrets your grandmother told you about, but you forgot in your effort to save time and add convenience to your life? Well, guess what, French women never forgot.
Get your beauty rest. The French call this their Secret Garden and it can mean taking a luxurious nap or simply turning down another draining invitation in order to stay at home, listen to music or read or sleep or simply be. No, it's not efficient by any means, but it is restorative and calming and beautifying. Oh, and it can change your life. Truly.
Fresh flowers every day. My French teacher, Madame M. is now in her nineties, but she still walks every day along the pond near her home. On the way, she picks wild flowers to bring home with her. She finds pretty posies that she places in little vases on her living room and dining room tables. Sometimes she finds heart-shaped rocks. She collects them in a dish by her door. In the winter, she might bring home a bit of evergreen to bring a little green into the thin light of the fading days. The point is, this little action brings beauty into her home and a joy to her spirit.
Jamie Cat Callan is the author of PARISIAN CHARM SCHOOL: French Secrets for Cultivating Love, Joy, and That Certain je ne sais quoi (a TarcherPerigee Hardcover; on sale January 2, 2018), along with bestselling books French Women Don't Sleep Alone, Bonjour, Happiness!, and Ooh La La!. Jamie makes her home in New York's Hudson Valley at La Belle Farm, where she and her husband have created a little bit of France and grow lavender, sunflowers and produce their own brand of French sparkling apple cider.