Cassie may have made it big back in 2006 for her banger Me & U (thank us later for reminding you of that treat of a tune) but the capsule collection campaign she fronts for our favourite budget friendly brand, Forever 21, is so totally 90s. There is literally a t-shirt that says, "90s kid." This is no joke.
The collection launches today in stores and online and is comprised of bustier crop tops in a slew of styles, from abstract prints to acid wash denim, that you can pair with leopard print harem pants and bright mini skirts, if you so choose. Maybe this collection isn't what you'll be wearing to the office (for the love of god don't wear it to the office) but it is definitely good to go for all your summer weekend needs.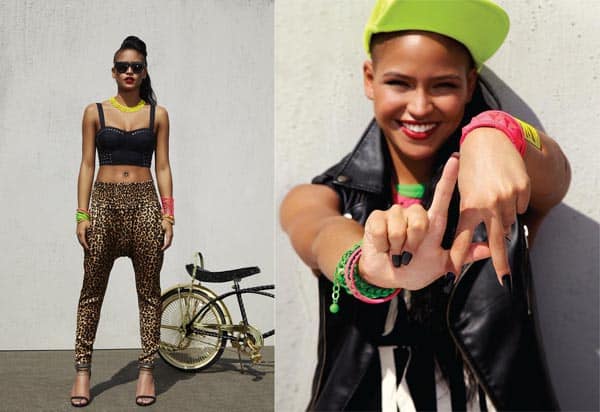 The capsule collection is titled Forever LA, and was inspired by "the free-spirited urban culture of the 90s." Cassie was selected to front the campaign because she "embodies the spirit of Forever 21 and summer."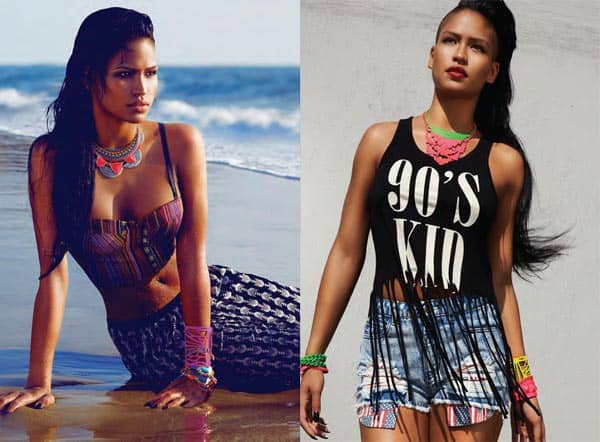 If you feel like your summer wardrobe is lacking oversized sunglasses, bright sneakers, and shorteralls, then get yoself to the local Forever 21 to snatch up these pieces. Maybe the weather doesn't scream, "L.A." at the moment, but your wardrobe sure can.