Full disclosure: This entire post is exactly what I'll be wearing this long weekend at the cottage (and basically every day, for that matter). When it comes to cottage dressing, we're all about being comfortable and practical without losing major style points. Maybe our look veers more towards camp counsellor than anything else, but let's be honest: When you're sitting on a dock sipping on some delightful lemonade (read: cocktails), why would you want to be in clothing that you would wear at work or out at night in the city? Ditch the accessories and heels and embrace being loungey. After all, long weekends only happen so often and summer only lasts so long. Cue: tears.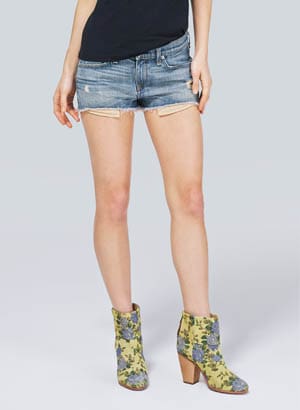 Rag & Bone Jean Mila-Moss: Every good cottager knows that the base of a solid daytime outfit is a pair of denim cutoffs. Rag & Bone denim is the Mercedes Benz of jean, so you know these are going to only to get better the more you wear them. PLUS they are on sale. Aritzia, $125.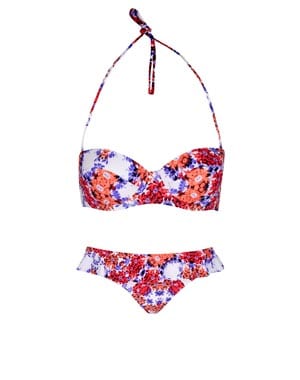 Floral Bikini Top & Bottom: Why go to a cottage if you're not going to swim, amirite? And why buy a plain bathing suit when you can be wearing fun florals? This suit is perfect for dock lounging, swimming, boat cruising, and such and so forth. Topshop, top: $32, bottoms: $24.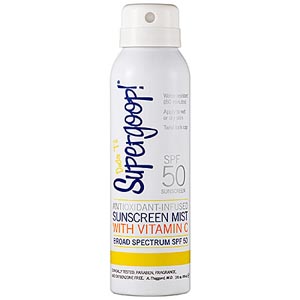 Supergoop Sunscreen Mist: While we're on the subject of lakeside lounging, you'd better be wearing sunscreen. Nobody wants wrinkles or to look like a leather purse when you're older. Nobody. Sephora, $13.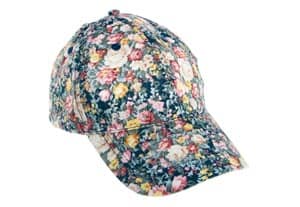 Pieces Greta Floral Cap: And to further your sun protection, toss a cap on your wavy lake hair to keep your face out of the harsh rays. This hat in particular goes out to our associate editor, Sara, who has been searching for a floral cap since last summer. I found it and she bought it. ASOS, $15.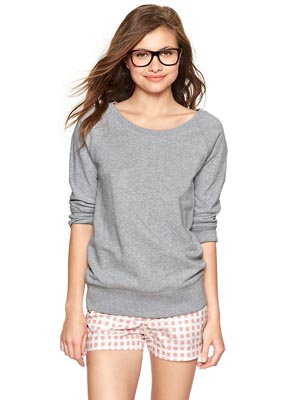 Slub Raglan Sweatshirt: As the temperature drops off at night at the lake, tossing a simple yet extremely comfortable grey sweater on will do just the trick to warm you up and keep you cozy all night long. The Gap, $35.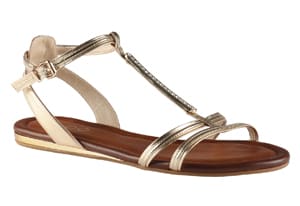 Corn Sandals: While I consider shoes to be completely optional at cottages, there may be times when you go into town to gather some vegetables or ribs for a tasty dinner, and you'll need shoes for that. Metallic strappy sandals will do just the trick for letting you cruise around town in comfort. Aldo, $50.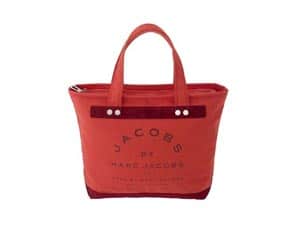 Colourblocked Jacobs Tote: You'll need a bag to tote around your magazines, sunscreen, layers, and such to and from the lake or beach so this canvas bag is everything you could ever ask for when it comes to style and practicality. Marcjacobs.com, $35.