Sonia Kang creates sustainable jewellery and accessories for COVEN.
SDTC: How did you get started creating?
Sonia Kang: With jewellery and accessories I started around a year and a half ago. I have always been creative but my initial outlets were painting and clothing design when I was younger. My education is actually in Environmental Studies in the Management stream and despite being passionate about it I always felt like it never fulfilled a need to create and be creative. I interned for local jewellery designer Jenny Bird a few months into starting COVEN and learned a lot from the experience both from a business perspective and a ton about beadwork.
SDTC: What's your favourite thing you've ever made?
SK: My favourite thing I have ever made is actually a necklace I call "The Bright Warrior". One of my favourite designer friends, Wendy Ng of Dystropolis, has it's darker counterpart "The Dark Warrior". Basically, it's a thick oxidized brass box chain necklace that hugs a chevron shaped piece of leather on the bottom. The chevron piece of leather is double-sided giving the wearer two looks in one necklace. For mine, you get a sparkly glitter leather with a pyrite coloured accent leather on one side or a silver-gold leather with the same pyrite coloured accent on that side. Where the chevron hangs on the bottom portion of the box chain there are large freshwater pearls. Where the box chain ends there are two large spikes. Honestly, it's a piece that you have to see to understand.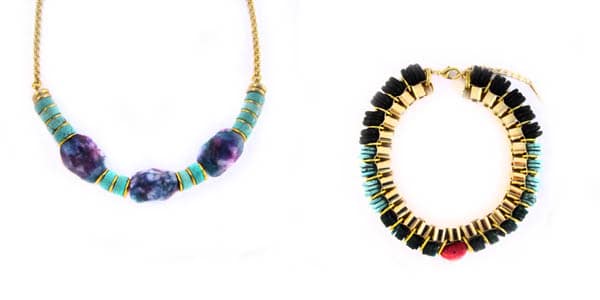 SDTC: What advice would you give to young artists?
SK: I have a few words of advice. First, to approach a hobby you want to make money off of like a business. Never underprice yourself because you don't feel like you are not "good" enough. One of my friend's actually has a good quote for this: "Never price based on your lack of self-esteem". It undercuts the market and makes your clients think that somehow every handmade business should be just as cheap. There are things like overhead, costs, labour costs, paying yourself…etc. to always consider in your pricing. If you want to know more about the fashion business I highly recommend taking Passion for Fashion, a great program at YES in downtown Toronto. I took it and it changed my life. Also, work hard, with perseverance, stay positive, and surround yourself with like-minded passionate people.
SDTC: What's the best reaction/story/experience you've ever heard in relation to your pieces?
SK: I have actually had several people stop me in the street and at shows and bought things off my head or neck when the asked me about the piece I am wearing. It's always a surreal and humbling experience. Normally, I don't sell pieces on me but I make exceptions for customers who seem like they really can't live without the piece or are too impatient to wait for me to make it for them. Recently, I sold my favourite OOAK pearl necklace's off my neck at a show. As sad I was to see it go – it went to a good and loving home.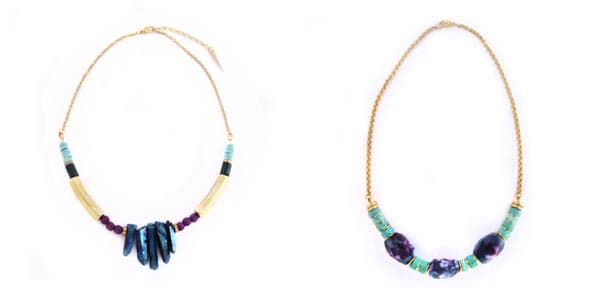 SDTC: Why should people come to the Flea?
SK: People should come to the Gladstone Flea because it has a great selection of curated artisans and designers who are local. Supporting local artisans and designers means that the money stays in the community in a sustainable manner. You also get to know the makers in person and find the story behind the pieces that have caught your eye.
Find COVEN at the Gladstone Flea on Saturday, August 3rd from 10 am 'til 4 pm at 1214 Queen St. W. Shop COVEN on Etsy.