Pink and tangerine is a colour combo that we find irresistible, be it a bouquet of tulips that decorate our front hallway or this pretty printed tunic top from H&M's Conscious Collection.
Twist your hair into a top-knot, add some Jackie O sunglasses, a pastel pink lip and pair this lively print with simple wedged sandals for an easy and noticeable fashion statement. We picture a bustling market in Barcelona, a boardwalk in Miami, Florentine plaza, or maybe a peaceful square in Montreal: this bright and refreshing print will make a splash no matter where you are!
Peruse the full H&M Conscious Collection here.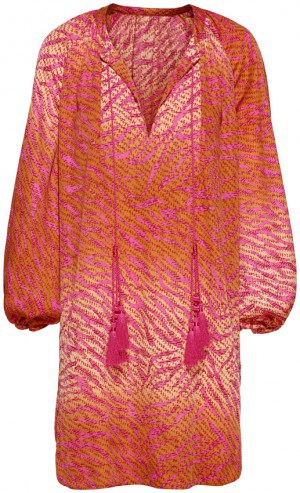 Painted Tunic $29.95