It's official: the summer of ginger beer is upon us! Tasty and refreshing with an unexpected kick, Crabbie's Original Alcoholic Ginger Beer has become a staple in my home over the last year, and my go-to for hosting and entertaining.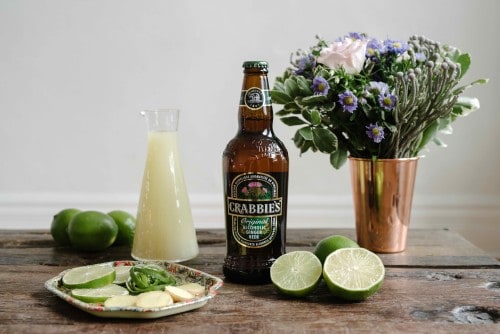 Bursting with flavour, the ginger is steeped for up to six weeks before bottling, and then combined with four secret ingredients to create a complex flavour with citrus notes and a warming finish.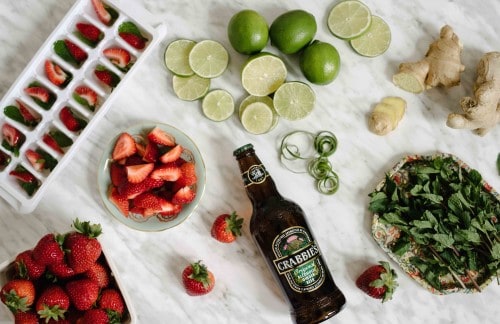 A triple threat in a boozy world, it's perfect on its own (just add ice and a handful of lime wedges), is versatile in cocktails, and comes in the cutest bottle (we're suckers for pretty branding 'round here).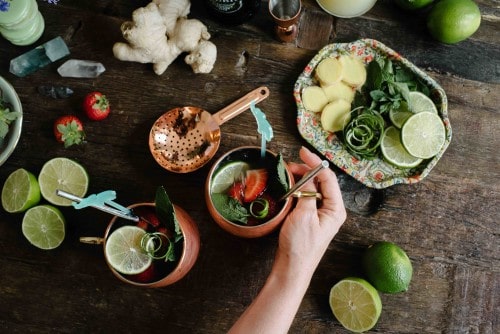 If you haven't tried a Moscow Mule with Crabbie's, you're seriously missing out! The best part? You can play around with flavours and simple syrups to create loads of delicious and unusual flavour combos like lavender and burnt orange, or cranberry and cinnamon.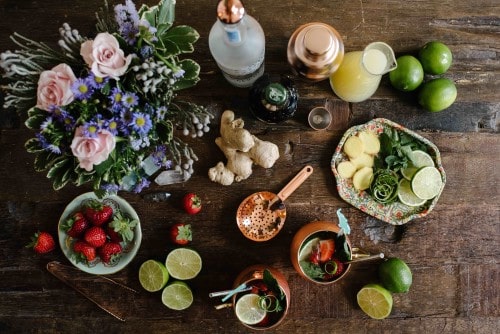 Now that they're in season, I'm all about them Strawberries and Mint Moscow Mules. Here's what you'll need for 2 servings:
1/2 bottle of Crabbie's Original Alcoholic Ginger Beer
3 ounces of  vodka
1/2 lime juice
4 strawberries, muddled
4 strawberries, sliced
mint sprigs, muddled (to taste)
1 lime, sliced
1 cup crushed ice (or make your own like I did!)
Garnish: strawberry, mint sprig and lime zest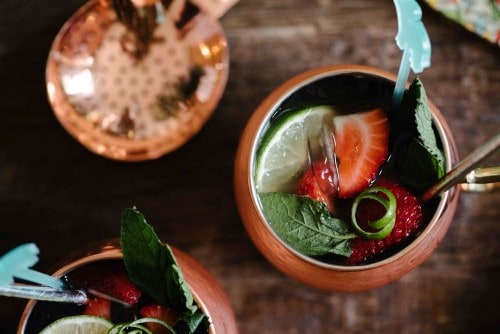 How I do:
Add ice, lime juice, muddled strawberries, muddled mint and vodka
Stir mixture
Top with Crabbie's Ginger Beer
ENJOY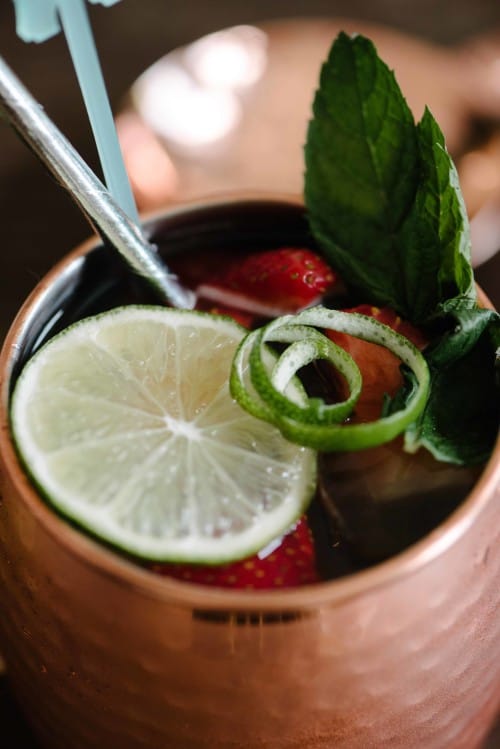 CONTEST!
Like what you see? Enter to win all the accoutrements you need to have your very own Moscow Mule night, complete with Crabbie's! Prize pack is valued at $100. Enter on Twitter, by tweeting:
"Hey @shedoesthecity & @crabbiescanada, please send me everything I need to make the most delish Moscow Mules! #CrabbiesTime"
Contest is open to Ontario residents only; entrants must be 19 years of age or older at time of entry.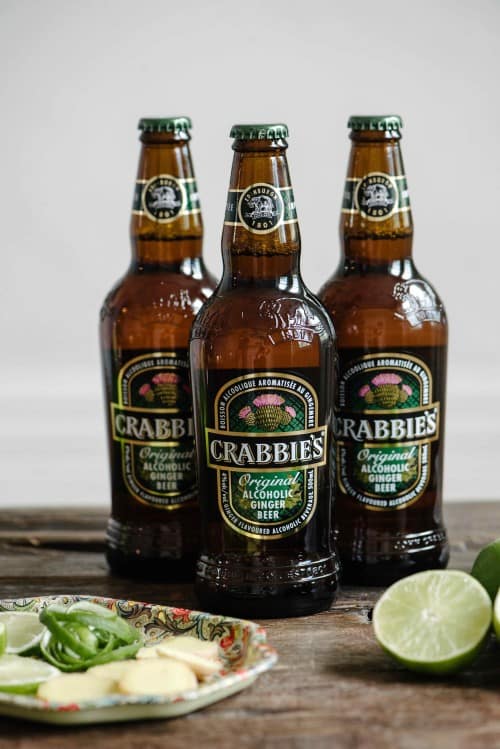 Crabbie's Original Alcoholic Ginger Beer is available at LCBO and liquor retailers across Canada for $3.60.
Thank you to BYOB Cocktail Emporium for providing all the sexy barware for our recipe shoot.