No one knows how I let it get this far, least of all me. Actually, I think I do know: bang trimming.
I was trimming my bangs and not getting haircuts because I felt like I was already doing "hair maintenance" because I do not really know what "hair maintenance" is. Anyway, it caught up with me. Behold: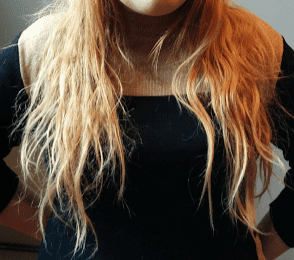 Good god. MTV True Life: My hair is a nightmare. There are very few things in my mind that are 100% Required to qualify one as an Adult. NOT EVER HAVING HAIR LIKE THIS AGAIN is one of them. Look at those ends! This is the last time a two year-old ombré gets the better of me. It got to the point where I didn't feel comfortable having my hair down, so gross did it make me feel to have those straw-like witches' fingers dangling from my head like a bad wig. This was beyond my capabilities. A bang trim would not fix it. Enter Quinn West.
Across from Parts & Labour at Queen and Dowling, Quinn West is a bright, kitschy space housing some of the city's best hairstylists. A quick hour with Living Dream and hair wizard Melody Krauze ("I need to help you."), and that straw bidness was on the ground, leaving this instead: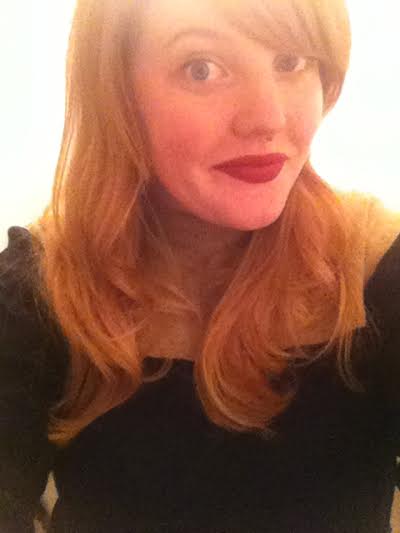 Praise be. Melody—who cuts the hair of literally everyone I know—assured me there was a middle ground between being married to my curling iron and whatever I had let happen to my ends, and it was called "natural waves." This is my hair homework, and I am recording it here for posterity, and also to help anyone else out there, brittle and alone, struggling with hair-mergencies of their own.
How to style low-maintenance waves, a primer for dummies
Step 1: Shampoo and condition at least weekly. Do not skip conditioner. If you want, you can use an oil on your ends afterwards, but different types of oil affect different types of hair differently. Consult a hairdresser about this, or pop a smidge of coconut oil on there.
Step 2: Grab a wide toothed comb and comb through your hair while still in the shower. You can even do it before you've fully rinsed out your (paraben- and sulfate-free) conditioner, for maximum ease re: tangles.
Step 3: Towel dry your hair, scrunching it up. Put in a very little bit of some kind of smoothing and holding product (Melody recommends Kevin Murphy Motion Lotion).
Step 4: Let it air dry as much as possible, scrunching occasionally as you go. If you're in a rush, use a hair dryer with a diffuser. BUT: "For healthy hair—and for waves and curls especially—it's a good idea to take a few days off using heat on it. Go blow-dry and straightener free on Sundays and Mondays! You'll notice a difference."
Guys! That's it! You can finish it off with a nice spritz of anti-frizz and/or holding spray, and if you want to get very fancy you can sort of twiddle the ends with a straightener or curling iron for added bounce. But honestly, who has the time?