Are you one of the many who've fallen in love with Wildcraft Skincare? A quick whiff of the gorgeous scent and you will be, but these products are also velvety soft and made with natural ingredients.
Founder Laura Whitaker started Wildcraft because she wanted to make high-end skincare more accessible. "Wellness is important to us, and we believe there is a transformative power in taking time for yourself simply by elevating the little moments in your everyday—like your skincare routine," she tells us.
Wildcraft creams and serums will elevate your day, but we also love that Wildcraft gives back. As a Haudenosaunee woman from Six Nations of the Grand River, Laura wanted to support a cause that helps Indigenous communities. Through 1% for the Planet, Wildcraft is contributing 1% of its annual sales to Water First, Canada's leading charitable organization dedicated to working with Indigenous communities to address local water challenges through education, training, and meaningful collaboration.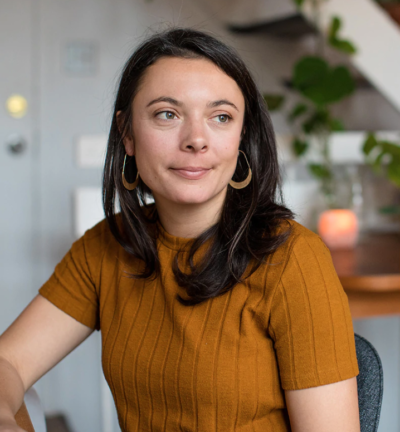 "As an Indigenous business owner, I often struggle with whether or not I want to put my heritage out there. The Indian residential school system took three generations of my family—my mother, my grandfather, my great-grandparents, and their siblings—as well as hundreds of thousands of First Nation, Inuit, and Métis children away from their culture.
I struggle with feeling the echo effects of the Indian residential school system on my family. I struggle with not being "Indigenous enough." I struggle with the idea that I could be taking opportunities away from other Indigenous entrepreneurs. I struggle with being tokenized. But my story is a real Indigenous story, and I feel a responsibility to share it.
Green beauty is not an inclusive space, generally. While the beauty industry is finally making room for Indigenous models, influencers, and entrepreneurs, there's still a long way to go. A handful of Indigenous representation is not enough; it's important for people who are outside of what is typically represented to know that there's space for them too."
Wildcraft can be found in independent health and beauty stores, but it's also sold at Indigo and Well.ca. Watching the growth of the company has been inspiring, so we connected with Laura to find out what her big breakthroughs have been, and the principles currently guiding her journey as an entrepreneur.
What would you say is the biggest challenge of breaking into the skin and beauty industry?
The natural skincare market is very saturated. You have to find your niche to stand out. We decided not to focus on just results. We took a unique, holistic view of wellness and made 100% natural, luxurious products that give you good skin AND create moments that make you feel good.
What do you think makes Wildcraft different from other small-batch organic skincare lines?
For us, wellness is all about intention. Intention to let go of the mindset of habit and mundane routine. Intention to take small, quiet moments for yourself. We see Wildcraft as part of your daily wellness ritual; a catalyst to mindful self-care.
Yes, our formulations nourish the skin and give you a radiant glow, but the true intention behind our products is to create moments of simple luxury that empower you to pause, slow down, and enjoy the beauty of taking time for yourself.
Everything we do as a company will always come back to wellness. All of our products, for example, are handmade with care and intention in our Toronto studio and crafted for daily use so you can enjoy your self-care moments! We only use high-quality 100% natural ingredients that are cruelty-free and harvested using ethical practices, and our packaging is simple, minimalist, recyclable, and designed to look beautiful in your space. We also sell our products at accessible price points to allow more people to enjoy natural wellness at home.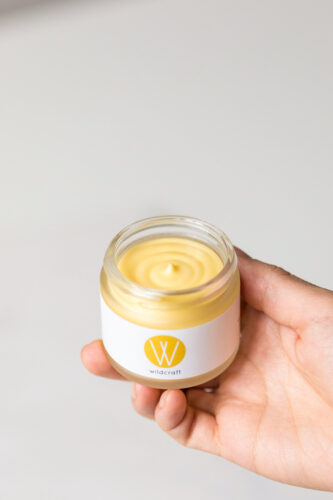 What is your most popular product?
Our Restore Face Cream is our best seller. It's the most luxurious face cream in our lineup and handmade in our Toronto studio.
Many people love it because of the deeply moisturizing effects it has, but another reason to love Restore is the slow, artisanal process we take to make the cream.
One of the first steps that goes into creating a Restore Cream is steeping calendula in sunflower oil for six weeks. This creates a superpowered oil, infused with all of the nourishing and healing benefits of calendula. Then, we melt the oils with beeswax, cool it to the perfect temperature, and slowly incorporate flower water, aloe, and essential oils—blending everything by hand.
The result is a rich, buttery-soft face cream that looks and feels luxe, and one that you can take into your everyday skincare routine to feel soothed, grounded, and taken care of.
We hope that all the love and hard work that goes into making our products amplifies the experience you get when you incorporate them into your daily skincare rituals.
What product(s) are especially hot sellers in the summertime?
Our Wash Cream Cleanser (made with Mediterranean purple clay to help prevent breakouts) used with our sustainably harvested and biodegradable Silk Sea Sponge (a gentle exfoliator great for sensitive skin) are ideal first steps to any summertime skincare ritual.
Our Clarify Toner (refreshes skin), Refine Face Serum (provides lightweight and fast-absorbing hydration), and Calm Face Lotion (balances skin) are also best sellers during the warmer months.
We personally love the various scents of Wildcraft products – got a favourite?
My favourite Wildcraft scents change with my mood, but one of my favourite "anytime" products is our Regenerate Face Serum. It's formulated with frankincense, which is very luxurious and universally grounding.
As a company, we really come from an aromatherapy perspective. We use essential oils—always keeping scents as subtle as possible—to give a natural, calming experience to our products. All of our formulations are free of synthetic fragrances.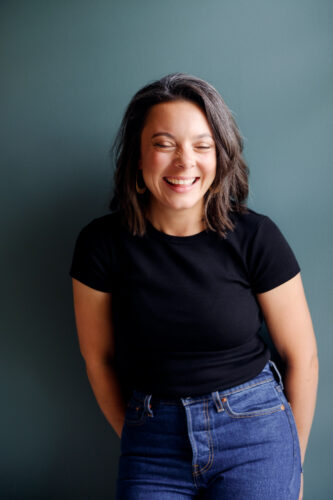 It's great to see your products everywhere. As an entrepreneur, what do you consider one of your smartest moves?
It's all about building the right team. As an entrepreneur, you have to wear a bunch of different hats and eventually, you get to a point where you can't do it all on your own or you aren't the best person for every job. Building a solid team of passionate people that bring different backgrounds, knowledge, and strengths to the table is, in my opinion, by far the most important step to creating a great business.
Skincare products aside, what is an essential part of your feel-good routine?
My feel-good routine typically consists of yoga, breathwork, and time in nature. Sometimes life can get in the way—I'm a mother to an 8-month-old—and not every day can look like this.
But when I can, I'll incorporate intentional moments and simple luxuries into my routine, like gathering my friends and family, cooking them seasonal meals, and drinking nice wine. And going for walks. Many, many walks.
What principle is currently helping to guide your journey?
As a company, we're trying to get back to our roots. It's easy to get lost in all the things there are to do as a business, especially one that exists in the digital retail space. It can get chaotic and fragmented. So, whenever we feel like we need direction, we always come back to one question: Why did we start this company?
For us, Wildcraft is all about bringing wellness to your life. How can you take life's most basic tasks—like your daily skincare routine—and make it a mindful, grounding, and intentional moment for yourself?
That's the most meaningful part of our company, and it's a message we stand by. Everything we do will always come back to wellness.
Check out Wildcraft's full collection of body products here.