In her poignant and powerful 34-minute short film, filmmaker Courtney Montour delves into the past of Mary Two-Axe Earley, who fought for more than two decades to challenge sex discrimination against First Nations women embedded in Canada's Indian Act. She's a key figure in Canada's women's rights movement; if you don't know her story, we recommend you carve out time to watch Mary Two-Axe Earley: I Am Indian Again, available to watch for free on the NFB site.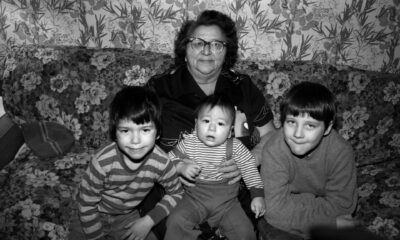 Mary Two-Axe Earley was a proud Mohawk and Oneida woman from Kahnawà:ke Territory, located on the south shore of the St. Lawrence River opposite Montreal. In 1938, she married a white man and because of that, the Indian Act (racist laws created by the Canadian federal government to control, oppress, and commit genocide on Indigenous peoples), Mary was no longer considered Indigenous, and was not allowed to raise her children as Indigenous, be buried alongside her community, and other horrendous things intended to isolate and dehumanize her.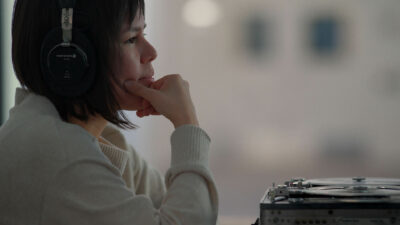 Courtney never met Mary Two-Axe, but as she grew up, she began to learn just how influential she was. Her heartfelt documentary shares snippets from old audio recordings—taken by award-winning filmmaker Alanis Obomsawin, in Mary's kitchen, over 30 years ago—as well as archival footage, alongside interviews with fellow activists, as well as Mary's friends and family. As she pieces together Mary's past, Courtney finds inspiration and comfort in her words. "I was only a teenager when you passed away in 1996. I got older, I started to grasp the impact you had on people's lives all across Canada, I wanted to know you better, so I began to collect every fragment of your past I could find," Courtney says, her voice acting as a narrator for the film, but also a love letter the activist.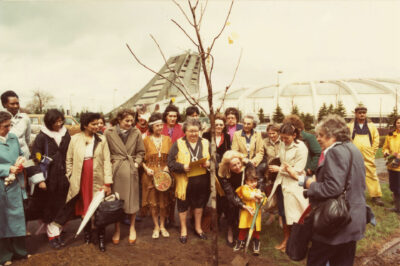 A trailblazing feminist, Mary Two-Axe Earley: I Am Indian Again shows the very first steps that Mary took to help bring about change. The film also shares how she was continually harassed for using her voice, as well as other consequences, including death threats. Mary was proud to be a Mohawk woman, and she fought hard to keep her identity, and help other women facing the same injustices.
This is a must-watch for all Canadians that sheds more light on our dark history. Mary's activism is an important lesson for all.
As with so many of their films, the NFB has links to educational resources as well as a Mary Two-Axe Earley: I Am Indian Again Study Guide. See more here.