Guess what? Women leak. Not just some women, but 4 out of 5 women. Like endometriosis, vaginal fibrosis, miscarriages and birth trauma, leaking is one of the many medical truths about women's bodies that have not been properly addressed (more like totally ignored).
Intimates apparel company Knix knows how widespread the issue is, and how it impacts women's lives, which is why they launched their Leakproof underwear to begin with—it's also why the brand has become an international success story. Now they're taking things to the next level with their new collection of LeakStrong Leakproof Active.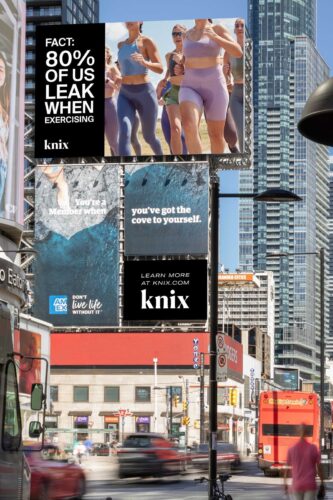 In a press release, Knix shared that 80% of women leak while they exercise and 70% avoid exercise because of leaks. "We know that leaks happen during exercise and that it is holding a lot of people back from partaking in sports. We are thrilled to introduce a great lineup of Leakstrong Activewear products that have been years in the making," says Joanna Griffiths, Founder and CEO of Knix. "We see active as the next big frontier for leakproof products and are excited to be leading the way."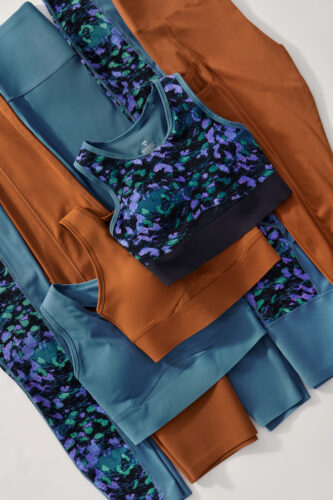 The new collection includes LeakStrong Leggings ($110), LeakStrong Shorts ($90), and Leakstrong Skort ($89), and will be available in sizes XS to XXXXL. Both the leggings and shorts can hold up to 6 tsp of liquid, while the skort can hold up to 3 tsp of liquid. Contain the leakage; look cute (not the official tagline, but we like it).
The LeakStrong Leakproof Active collection will be available online at Knix.ca and in stores across Canada on August 18, 2022.