We want to start by saying that this list could be 10x as long (100x!) as we are constantly inspired by women who are shaping this country through their passions, their choices, and actions, but we narrowed it down to 17 individuals who captured our hearts and imagination in 2022.
In the list below, you'll find a mix of women activists, artists, storytellers, and entrepreneurs, who have all demonstrated tremendous courage and determination to follow a conviction or dream. We've learned so much from all of them and want to thank them and honour them for the work they do and the impact they've had.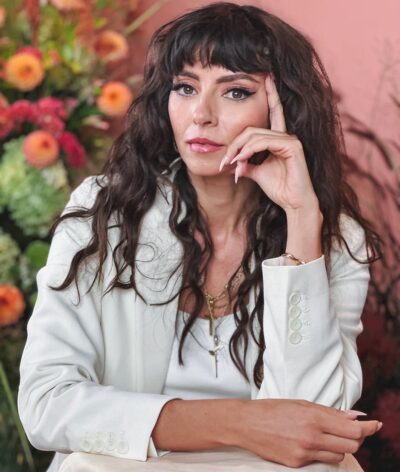 Briony Douglas
"I see value in so many things that would be discarded by other people."
Whether it was an upcycled Canada Goose installation at Harbourfront Centre, or giant pink cowboy boots at the country music festival Boots & Hearts, Briony Douglas continued to make big statements with her art this year. This fall, she launched her art exhibit, A Show With No Theme, celebrating freedom and creativity with playful oversized installations that showcased her bold and colourful style. Also a prolific photographer, Douglas photographed many of the stars that came through Toronto during TIFF this year. In a partnership with Apple, her gorgeous portraits of Oprah, Jennifer Lawrence and Hillary and Chelsea Clinton were some of the first photos in the world shot on the iPhone 14 Pro. Briony's got a big imagination and knows how to insert a sense of play into her work. She lit us up numerous times this year with her wow-worthy creations.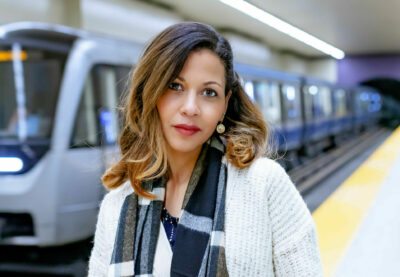 Debra Thompson
"There's a weight to racism. It seeps into our bodies and souls, and if we're not careful, it will lead to our untimely demise."
Debra Thompson is the author of one of the most eye-opening books we read for our #BooksMakeLifeBetter club this year. The Long Road Home: On Blackness and Belonging is a heartfelt memoir with vital examinations of the nuances of racism in the United States and Canada, also detailing Thompson's own experiences with growing up Black in Ontario and as a Black woman in academia. Thompson shared so many thought-provoking insights in our interview earlier this year — about the surface-level equity efforts she's witnessed in academia, centering Black experiences in her book, and challenging racism on a micro-level. Thompson's book is a must-read for Canadians that will hopefully inspire readers to look inwards, and commit to anti-racism work.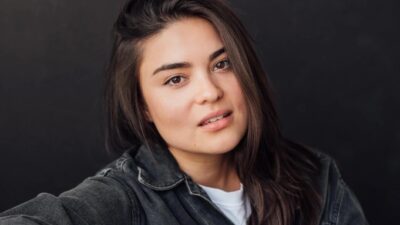 Devery Jacobs
"Studios and funding are noticing that we have many stories, and that we have many storytellers … and that every Indigenous story is going to look differently based on who's telling it. My hope is that this is only the beginning."
It's been a huge year for Devery Jacobs, who won over audiences everywhere as Elora Danan in Taika Watiti's breakout hit Reservation Dogs. The Kanien'kehá:ka award-winning performer, writer and filmmaker from Kahnawà:ke Mohawk Territory graced the cover of Elle Magazine this past October, and was recently honoured on the 2022 TIME 100 Next list. This fall she co-starred in V.T. Nayani's This Place, a queer love story about self-discovery, set in Toronto. Up next, Jacobs will star in Backspot — a queer cheerleading drama directed by D.W. Waterson and executive produced by Elliot Page. She's wowed us with her screen talents and we also admire how Jacobs consistently uses her platform and notoriety to amplify Indigenous voices, spreading awareness about MMIWG2s and other urgent issues.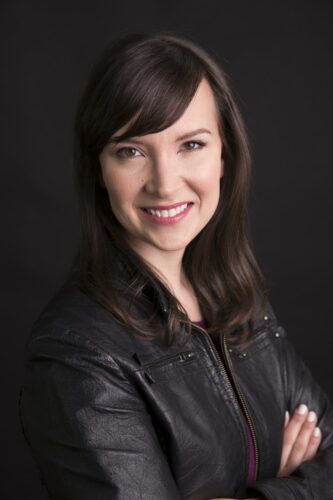 Heather Marshall
"We can't assume that would never happen in Canada and that we have this right and therefore, we will always have this right. We can't take these things for granted. There were real living breathing women who made these incredible sacrifices to try to secure that for us and I think we owe it to them to defend it."
Set in Toronto over several decades (1960-2017), Looking For Jane is about motherhood and women's choices, and examines the decades that preceded Canada's decriminalization of abortion in 1988. Marshall was inspired to write the book after discovering the injustices women faced in Canadian maternity homes. Looking for Jane spotlights an ugly chapter of Canadian history that is glaringly missing from most textbooks, but it's not all in the past. Marshall reminded us that we can't get complacent. The anti-abortion movement has only grown louder in recent years. With Roe vs Wade overturned this past June, the book is more timely than ever. Marshall reminds us that we can't take reproductive rights in Canada for granted. The gripping historical fiction novel was recently included on Indigo's Best Books of the Year list, and is an enthralling read that sparks big conversations.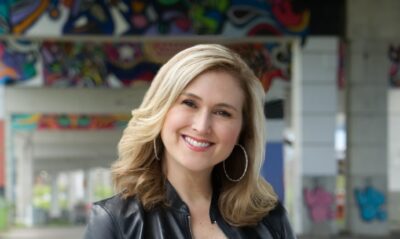 Jennifer Valentyne
Toronto broadcast personality Jennifer Valentyne spoke out this year about the toxic workplace conditions and harassment she faced at her former radio and broadcast jobs. She detailed the awful gender-based discrimination she endured, sharing how she would be screamed at and belittled, and told that HR wouldn't take her side. She bravely filed a human rights complaint, naming radio host John Derringer, which led to his suspension and departure from Q107. Thousands of women from across the country supported Valentyne, especially women in media, and were inspired to reveal similar experiences with gender-based harassment in the workplace. It takes serious guts to come forward, and we admire that she did, and how she did it.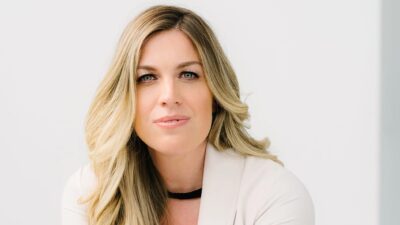 Joanna Griffiths
"My mom is a doctor and a mother of four. We were chatting, and I learned what happened to women's bodies during pregnancy and postpartum. I learned that one in three women can leak a little. That was the initial idea for Knix."
Knix Founder and President Joanna Griffiths is known for her innovation and dedication to women's empowerment. In July, she made headlines for selling an 80% stake in Knix to Essity, a Swedish hygiene company, for $320 million, the largest sale of its kind by a woman in Canadian history. The Toronto-founded brand has become an international success story, helping to erase stigmas about women and their bodies, periods and leaking with their signature leakproof underwear. Knix continued to lead the way in 2022 under Griffiths' direction with the launch of their Leakstrong Activewear products, and partnerships with body positivity advocates Ashley Graham and Betsey Johnson.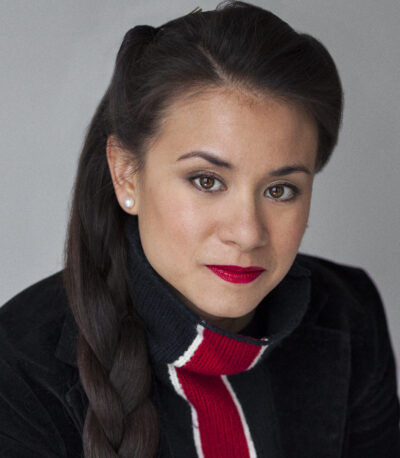 Karen Cho
"My hope is to make people think critically about the gentrification and other pressures happening in their city and to recognize the intersection between racism and urban development."
Montreal filmmaker Karen Cho shed light on the state of Chinatowns across the continent, and the developers who want to tear them down. Her documentary Big Fight in Little Chinatown had its Canadian premiere at the Reel Asian Film Festival this year, introducing audiences to Chinatowns in Montreal, New York, San Francisco, Toronto, and Vancouver. With anti-Asian hate still on the rise in Canada, the discrimination faced by business owners in Chinatowns country-wide is still as timely as at the beginning of the pandemic. Raising questions about gentrification, the power of individuals and community, and anti-Asian racism, the universal themes in Cho's doc will sit with audiences long after viewing.
Kelly Fyffe-Marshall
"My grandfather, who turns 80 this year, has never seen himself on the big screen. This was my opportunity to do that for him."
Kelly Fyffe-Marshall left us in awe with her feature film debut at TIFF earlier this year. When Morning Comes is a moving story about what a mother is willing to sacrifice to give her son a better life, and is a shining example of the heartfelt storytelling that Canadian audiences need. The film brings depth and compassion to stories about single mothers and immigrants that are rarely seen or understood. Fyffe-Marshall's film is also visually stunning, with a striking colour palette and authentic on-screen depictions of different parts of Jamaica. With this exceptionally strong and resonant feature debut, we can't wait to see what Fyffe-Marshall will do next.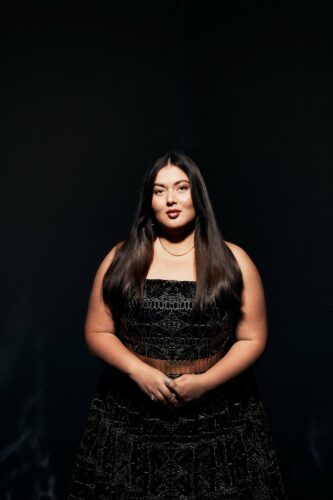 Lesley Hampton
"I fell in love with fashion while watching Jeanne Beker on Fashion Television. It was amazing to watch, but I never felt I could be a part of it."
We caught up with Lesley Hampton before her show at Fashion Art Toronto, her biggest and most diverse runway ever, rounding out a huge year of accolades for the Anishinaabe fashion designer. Her Toronto show was a knockout, a joyous celebration of body positivity, individuality, and representation. For her dedication to breaking down systemic barriers in the fashion industry, Hampton was recently named a Champion of Change by the international advocacy organization Global Citizen. Hampton is poised to take her inclusive designs to an international stage in 2023, with plans to show her latest collection in Milan.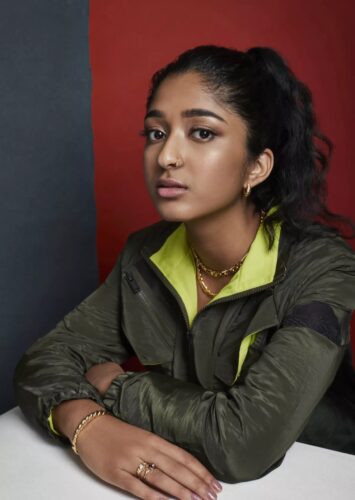 Maitreyi Ramakrishnan
"I think it's very important to highlight healthy female friendships to especially younger audiences. And actually older audiences too, because sometimes society makes women go against each other."
Mississaugua-born Maitreyi Ramakrishnan continued to shine both on and off screen this year. In Season 3 of Netflix's Never Have I Ever, Ramakrishnan brought new depth and complexity to her character Devi—one of the few South Asian women represented in mainstream TV. With voiceover roles in the barrier-breaking Disney movie Turning Red, and Netflix children's show My Little Pony: Make Your Mark, as well as a cameo in the National Ballet's The Nutcracker, her momentum was unstoppable this year. The 20-year-old has always been a strong advocate for representation, women's empowerment and more recently, spoke out about not using labels for her sexuality. We can't wait to see her complete Devi's story in the final season of Never Have I Ever, and where her breakout role propels her to in the future.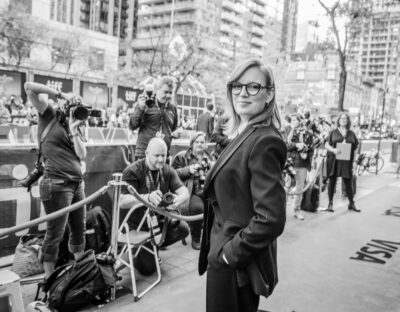 Sarah Polley
Everyone was talking about Women Talking this year. But Sarah Polley was not only making moves behind the camera—she also captured our hearts with her profound and deeply moving memoir. Run Towards the Danger recounts the realities Polley faced as a child actor, a horrific sexual encounter with Jian Ghomeshi and her decision not to come forward, and years of dealing with excruciating migraines and brain fog from a concussion, as well as other medical issues like scoliosis and endometriosis. The book is a sharp reminder that we all have stories and complicated lives. We're grateful for Polley's honesty, compassion, and insight, which extended on-screen with her stunning adaptation Women Talking. The film, which screened at TIFF this year and opens in theatres December 25, explores sexual assault within a remote and isolated religious community. Based on Miriam Toews' bestselling book of the same name, this powerhouse film was shaped by Polley's daring yet empathetic direction, and is poised to win Best Picture.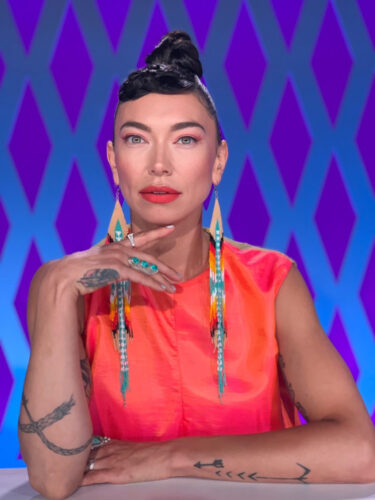 Sarain Fox
When the Pope visited Canada this year to issue an apology for the Catholic Church's role in the residential school system, Indigenous activist Sarain Fox boldly took a stand to demand further justice. While the Pope was addressing a crowd, Fox and her cousin Chelsea Brunelle held up a banner reading "Rescind the Doctrine" — calling for the Pope to rescind a centuries-old doctrine that was used by the church to justify the colonization of the Americas. Fox's courageous activism on behalf of residential school survivors is incredibly powerful, and a reminder for us all to stand up against injustices.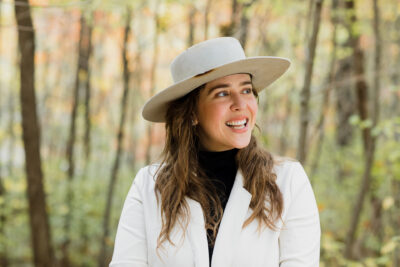 Serena Ryder
"The thing that was the hardest for me was when I was in the muck, was that I felt like nobody else knew how I felt. And when I came out the other side, I knew that it was really important for me to speak about it. Because there's no linear path of like, 'Hey, here's the thing to do! And then you get 'fixed', and then you're done! And you're good.' There are so many layers, and layers and layers of healing. And I feel like being able to share, and to make that community with conscious sharing, is really important."
Seven-time Juno-Award winning artist Serena Ryder has used her platform this year to open up about her decision to stop drinking, driving impactful conversations about sobriety and mental health. As the sober and sober curious movements gain more mainstream momentum, having a Canadian celebrity speak out about mindful drinking is much-needed, and refreshing. Through her partnership with Libra Non-Alcoholic Craft Beer, Ryder has advocated for finding balance and clarity, whether that looks like sobriety or cutting back on the amount of alcohol you drink. We spoke to her about her recovery journey, and continue to be inspired by her honesty and advocacy. Her choices and actions have a tremendous impact.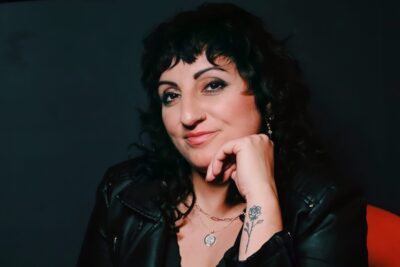 Steph Tolev
Whenever we needed a laugh this year, we'd jump to Steph Tolev's Instagram feed, and within seconds, the Toronto comedian would have us howling. Tolev is vulgar and hilarious and never holds back, and we love her foul-mouthed humour and over-the-top skits. Now based in L.A, Tolev had an epic homecoming moment this year, when she opened for Bill Burr at his Toronto show at Scotiabank arena, and also shined in his Netflix special, Friends Who Kill. If you're not following her, add her now, she'll keep you laughing through 2023.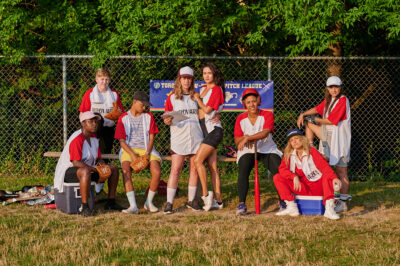 The Creators of Slo Pitch: Karen Knox, Gwenlyn Cumyn, and J Stevens
"Most of the team behind the project frequently create LGBTQ+ content, so working with a stunningly queer crew and cast isn't new so much as it is normal and positively wonderful. It's like Pride every day!"
The three creators of Slo Pitch brought us a loveable and bizarre series following an underdog queer slo pitch team. The Canadian mockumentary scored a huge distribution deal this year, with Season 2 arriving to Canadian platforms OUTtv and AMC+ just in time for Pride month. The show is adapted from Stevens' time on a queer softball team, and with 80% of the cast identifying as queer, Slo Pitch delivers on authentic representation and queer experiences. The rowdy antics and shenanigans of the Brovaries are infectious and hilarious. We'd follow them all the way to the championships, and beyond.