Canadian intimates brand Knix announced a totally fun partnership today with New York fashion rebel Betsey Johnson. The result is a deliciously cheeky and vibrant collection that feels like a party.
"I'm nuts for Knix! I've never had so much fun collaborating with a design team who understands Betsey Johnson while being able to create pieces that I, myself, want to live in everyday. From the tiniest bijin brief to comfy cozy PJs and sexy slip dresses, my Knix collection is a complete wardrobe. Wear it under, wear it over. Inside or outside. Simple as that, all you need is Betsey Johnson x Knix to have a little fun this season!'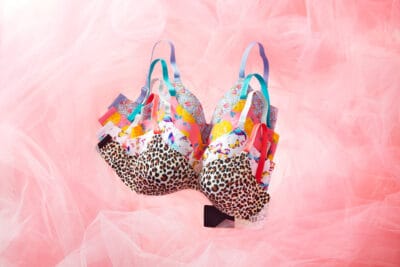 Just looking at these pieces has us dreaming of summer garden parties and park hangs that stretch out for hours. The 41-piece collection of prints includes fan favorite pieces like the Modal Hold Me Nightgown, Modal Sleep Set: cropped pant & top, Wingwoman Contour Bra, Luxelift Pullover Bra, Evolution Bra, Essential Underwear and Leakproof Underwear.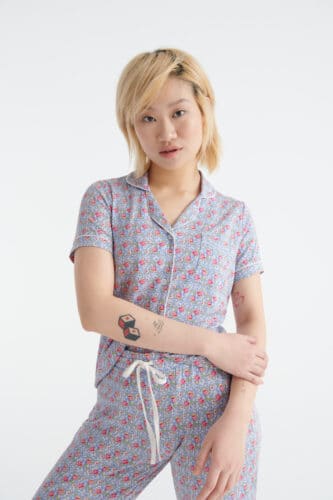 Knix and Betsey Johnson also launched four Instagram filters inspired by the collection's prints, to give users a glimpse into the whimsical mind of Betsey Johnson. The dream-like filters are accessible through Knix's Instagram page, and like the collection, are very fun to play with.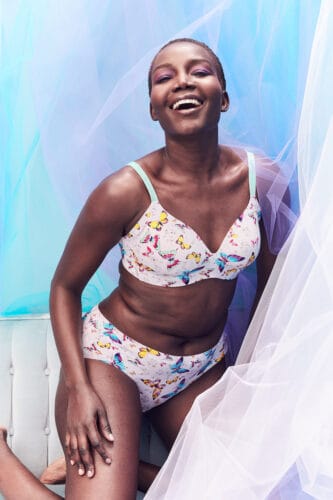 We love how the Toronto-founded brand is partnering with the iconic American label; this bold and sprightly collection moves Knix in yet another exciting direction.
The full collection will be available on knix.ca on April 12. Eeek—we can't wait!