Close your eyes and imagine my enhanced silhouette by the lake. I'm in Muskoka, and I'm wearing a wave dress made with soft technical cashmere; my butt looks bigger than ever. If you look closely, you'll see that I'm wrapped in a deep forest blanket, sipping green tea from a mug with a cheeky slogan that went viral on Tumblr. This is the Muskoka dream. And thanks to Kit and Ace's partnership with Drake General Store, this dream is about to become a reality on June 11th.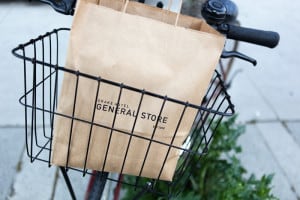 In case you missed it, Kit and Ace and DGS are teaming up for a pop-up, within a pop-up. That's right. Not only are they coming together to make Muskoka the next ultra-stylish mecca, but they're also doing something that nobody has ever thought of: hosting a pop-up inside of a pop-up; very meta.
Returning for their second summer in Port Carling at 2 James Bartleman Way, Kit and Ace will team up with DGS all summer long to give Muskokalites access to lighter, looser fit clothing, with giftable goodies and curiosities. Just wait until you try on the hide and sleek silk romper, with (shhh!) super-secret shorts. Hooray for cartwheel freedom!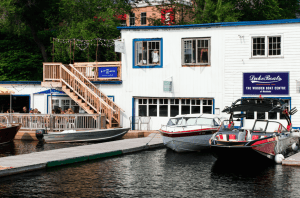 Truth be told, I've waited my entire life to cottage-it-up in the County, and now I can look sexy AF while I'm livin' the dream. I mean, seriously, have you seen the solstice poncho? Now that's what I'm talking about.
Rest assured: I can relax in cottage country with my tech-forward style and weekend essentials. Better yet, with curiosities from Drake General Store, I can keep my friend's cottages lit with Mojave Desert candles and pantries stocked with unique kitchen must-grabs like Smoke Whisky Maple Syrup from DGS' new Fare + Provisions collection.
You name it, from live music, DJ events, cottage cashmere and cool curiosities, consider this your one-stop shop for everything livin' la Vida Muskoka.