I was staging a creative shoot, and we wanted to go for a sexy yet playful look.  It seemed like the perfect opportunity to put the Arabella Horse Hair lashes from Minked to the test.
Once I put the Minked Lashes on my model, I quickly realized that any makeup I put on her eyelids would simply take away from the beauty of these lashes. They were so full and feathery, and since they're real hair (combed from horse hair) they gave a very natural appearance, one that might suggest your real lashes had been infused with growth hormones. Clearly what every girl strives for.
Naturally, I wanted to feel as sexy as my model looked—so I decided to try the lashes on myself.  Once the shoot was over, I cleaned the lashes by soaking a Q-Tip in 99% alcohol and gently worked at the glue attached to the band with the swab. I found the horsehair lashes were much more durable than synthetic ones, and could easily be reused over and over again while remaining perfectly intact and fluffy. Once they were disinfected, I left them to dry and voilà—ready for my night out.
Since these lashes drew so much attention to my eyes, I took it easy with the rest of my makeup look and stuck to the basics—contouring, brows and a tinted lip chap. When I hit the town that evening, I was like a walking petting zoo. Every lash-addict in the city wanted to pet my lashes and needed to know where I got them.
I ended up running into our mayor and taking a selfie with him (of course). Once my friends saw the picture, I was shocked but not surprised that most of their attention was focused more on the lashes I was wearing, less on the politician sweating profusely to my right. When people are more concerned about where you found your lashes than they are about where you found Rob Ford on a Saturday night, you know the lashes you're wearing are a prize and deserve to be treated as gold.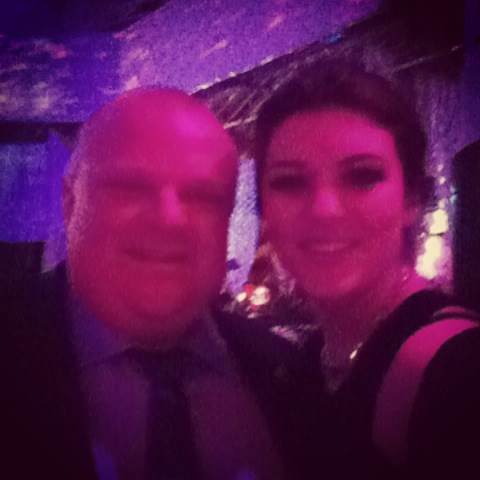 The evidence is blurry, but the lashes still look GREAT! 
You can find the Arabella Minked Lashes 
here
, they retail for $26.00