Spring has finally sprung! Birds are chirping, iced bevvies are flowin' and anxious brides everywhere are gearing up for their big day. This April, we're profiling Etsy wedding sellers we love. This week, we're profiling the queen of delicate garlands, the creative mastermind behind GenWoo, Genie Woo.
SDTC: What do you make?
GW: My specialty is Tissue Tassel Garlands and Balloon Tassel Tails. I make other party and wedding decorations and favours upon request, for example: confetti, pompom, cake topper, circle garlands, etc.
SDTC: How has your business grown over the years?
GW: Yes, my business grew fast in the past year and I was so thrilled and surprised for that. It took me a while to get my first sale and during a certain period I barely sold nothing. But I kept adding new listings, updating pictures, improving descriptions and SEO, and promoting through social media. Then I got more and more sales. Currently, I have over 100 transactions per month, and I've had over 800 total transactions in less than a year!
SDTC: What are your top sellers? Who is buying them? 
GW: My top sellers are: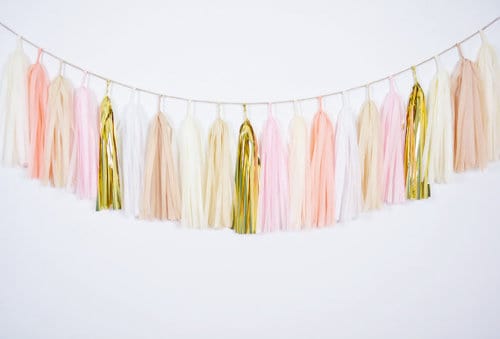 2. Golden Champagne Tassel Garland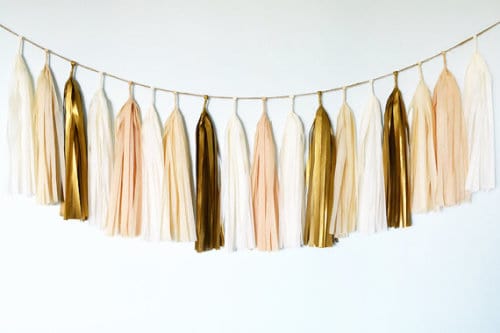 3. All Neutral Tassel Garland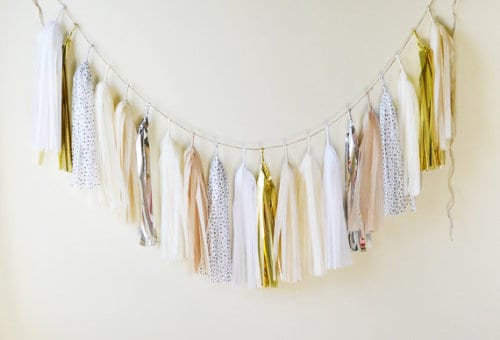 4. Coral Blush Tassel Garland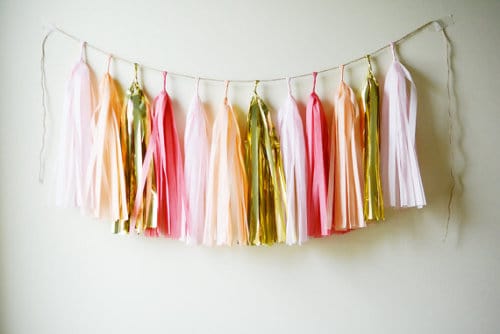 5. Ombre Blue Tassel Garland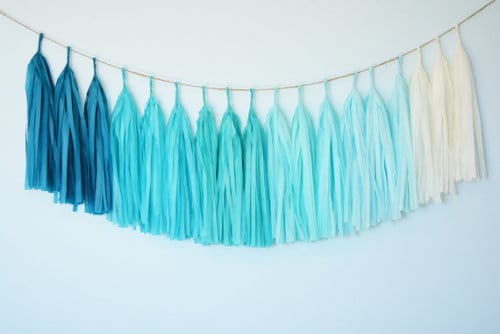 I find my customers love neutral and pastel colour schemes. Although tassel garlands are usually for festive events, I want to create simple and minimalist decor that can be looked at and enjoyed everyday, without being overwhelming.
SDTC: What makes a wedding truly memorable?
GW: To me, it's not about size, but rather detail. It doesn't matter if it's a small wedding with just a few guests, as long as all the detail reflect the style and personality of the couple. It's often the smallest details that make your guests feel welcome, and will serve to remind them of the wonderful time spent with family and friends.
Start an Etsy Shop. Receive 20 free listings with promo code: SheDoesTheCity.