It's almost spring. ALMOST. To help pull us through the final stretches of winter, we're showcasing five Etsy vendors this month whose fashionable wares have us dreaming of sunny days when city walks are accompanied with the trickling sound of snow melting. You know that sound! And when the birds chirp too, well, there isn't much in life that's better.
This week, we profile Angie Johnson of Norwegian Wood.
SDTC: What do you make?
AJ: Clothing, accessories and lingerie for people who like to stand out from the crowd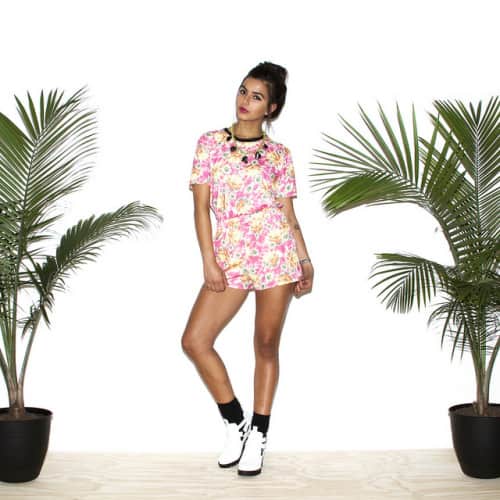 SDTC: How has your business grown over the years?
AJ: In the beginning Norwegian Wood was an items focused line, coming out with new items whenever an idea struck. Since 2010 we've been creating seasonal collections, working around a specific inspiration each season. Lately we've been having a lot of fun with digital printing, creating our own graphics for leggings, skirts, kimonos, tshirts, dresses…pretty much anything we can think of!
SDTC: What are your top sellers?
AJ: We sell to pretty much every country in the world, but the majority of our customers are in the US. Lately people have been snapping up our fringe kimonos quite a bit, and leggings are always a best seller.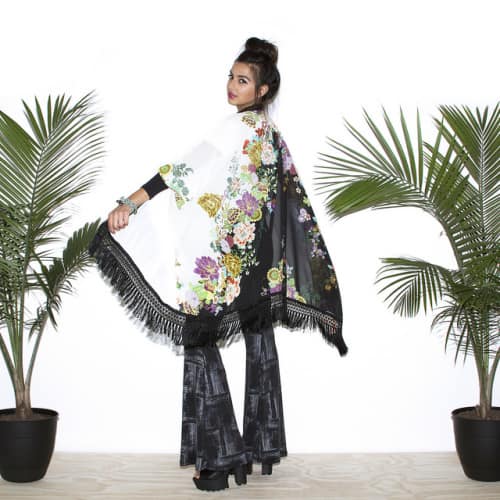 SDTC: What do you love most about being part of the Etsy community?
AJ: I like that Etsy is constantly updating and refining the resources available to sellers, as well as the backend functionality of our shops. The addition of stats was great, the new one page listings process is awesome. My only wish now is that I could list inventory quantity by size, not just one blanket quantity for each style!
SDTC: What are you most excited for this spring?
AJ: My favorite part of spring is just walking around the city and seeing everyone wearing COLOUR again! Don't get me wrong, I love to wear black, but after a long winter it's so nice to see people sort of come alive via their outfits.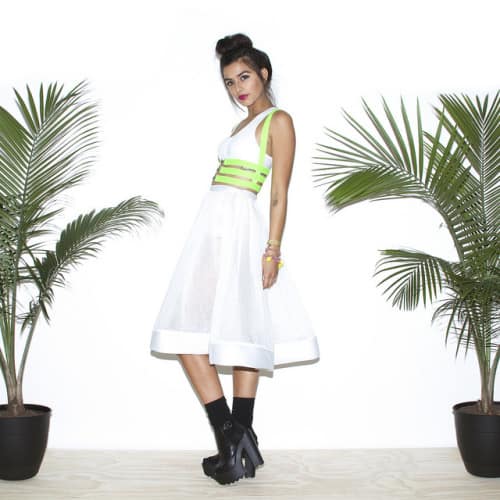 Check out the Norwegian Wood SS15 look book here!