Whether you're getting little ones ready for the new school year, or whipping your own desk into shape to start a fresh page this September, HomeSense has everything to get you feeling organized for the bustling fall season ahead, at the best value. Enter our #MyHomeSense contest, and you could win a $300 gift card to help get you started!
Here's a little inspo to take with you on your next HomeSense shopping spree:
For the kids: From cute knapsacks to eco-friendly lunch kits, school supplies and more, HomeSense has all the best back-to-school gear! Feeling a bit more ambitious? Create the perfect at-home workspace for your little one with HomeSense's selection of table lamps, desk organizers and picture frames.
For those heading back to campus this fall, HomeSense has everything you need from bedding to side tables. Get creative with wall prints and cute patterns to personalize your space and make your dorm room feel like a home. And of course, SO MANY JOURNALS.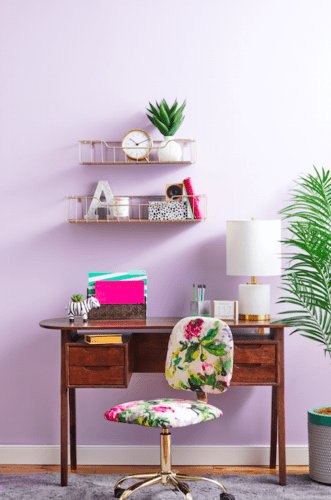 September always comes with a feeling of renewal, the start to something wonderful. After a summer of relaxed hours, the transition back to a routine can be a bit jarring, but it can also be invigorating and fun! Whether you're looking to bring order back to the home or want to create space for reflection in a season that pulls us in all directions, HomeSense has all the stylish and practical things you need (at the best prices) to put your best foot forward this fall.
What would you do with a $300 HomeSense gift card? With amazing prices, you can get A LOT at HomeSense for that amount—the ideas are endless! Enter to win one, and get started on your own #MyHomeSense project. To help with inspiration, we'll be sharing the #MyHomeSense fab finds that Eve Mayrand (@everyday_eve_) and Mel Hwang (@melhwang) found at HomeSense to help them get ready for the busy season ahead.
CONTEST
FACEBOOK & INSTAGRAM: LIKE + COMMENT on our #MyHomeSense Fresh-Start September posts.
TWITTER: Tweet: "Yes please, @shedoesthecity, I'd love to win a $300 @HomeSenseCanada gift card to help me get organized for September!"