Google recently shared their biggest shopping search data, and both "Winter Boots"and "UGG Slippers" made the Top 5 list. Given that, we thought we'd remind you that UGG actually makes the best winter boots.
Most people equate UGG with the quintessential chestnut suede and cream shearling interior, but the collection of *new* UGG classics is proof that there's much more to be explored!
Their reputation for being the comfiest footwear continues but the UGG winter boots are also superior for warmth; including a few models that are built to handle temperatures as low as -30. From a fashion perspective, they look great with everything; wear them with snow pants or a sequin dress (sparkles are not cancelled!).
Let's breakdown the facts about each boot so you can find the pair of UGG boots that are best suited for your winter needs.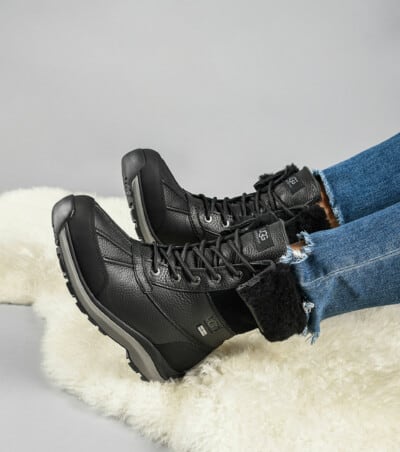 Adirondack III- Black on Black (exclusive to Browns Shoes)
Stylish for the city, but also perfect for nature hikes in extreme weather. These leather boots are wool-lined, waterproof, and built to withstand -30 temperatures. On sale now.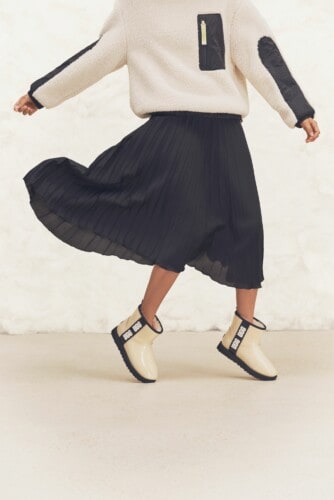 Classic Clear Mini
The perfect lightweight boot to slip into for keeping toes warm while you move from A to B. Wool-lined, rubber-soled, and super cute. Get 'em.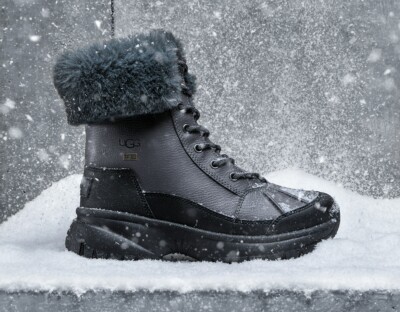 Yose Fluff
The UGG comfort you love in a boot that can manage the worst of winter weather. Like the Adirondack, the Yose Fluff are built tough, to manage the coldest days in January. Don't think we've ever used this adjective for a winter boot, but would you agree they are quite sexy? They're flirting with us…or maybe we're flirting with them.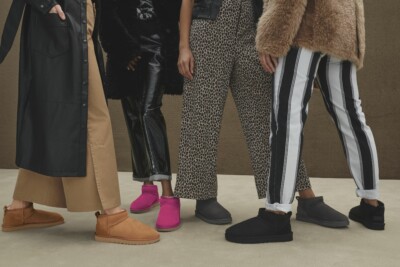 Ultra Mini
Soft like slippers, but water resistant and rubber soled. The classic sheepskin UGG, but with cut at the ankle. Once they're on, you never take them off. Shop the sale.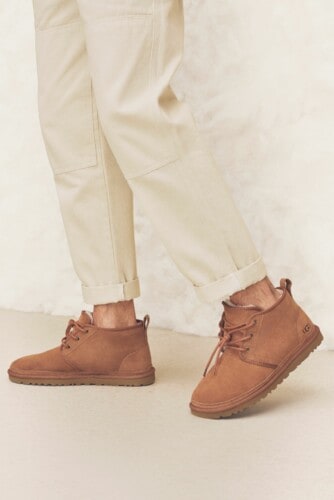 Neumel
Like the Ultra Mini, the Neumel shares the qualities that made the original UGG famous, but laces and lines give it firmer look and feel. They'll keep you warm in winter, but have year-round appeal. On sale now.
The weather is getting colder; make sure you have the right gear to keep you comfortable and feeling good.