Get ready to whet your appetite: Massey Hall has announced that internationally renowned food writer and chef, Nigella Lawson, will touch down in Toronto on Wednesday, November 23 for An Evening with Nigella Lawson. Tickets go on sale March 4 at 10am, and we expect them to fly.
For food lovers, home cooks, and chefs, Nigella has been a household name and huge inspiration for many decades. In 1998 she published her first cookbook, How To Eat, The Pleasures and Principles of Good Food. She now has twelve bestselling books to her name, including her latest, Cook, Eat, Repeat: Ingredients, Recipes, and Stories. Her books have sold over 12 million copies worldwide.
There are many reasons why we count ourselves some of Nigella's biggest fans: We love her poetic and sensual use of language to describe food; we respect how the pursuit of pleasure is integral to her work; we applaud her disdain towards 'clean eating'; and of course, we adore that she has a recipe for "Emergency Brownies" (sometimes chocolate is a must!).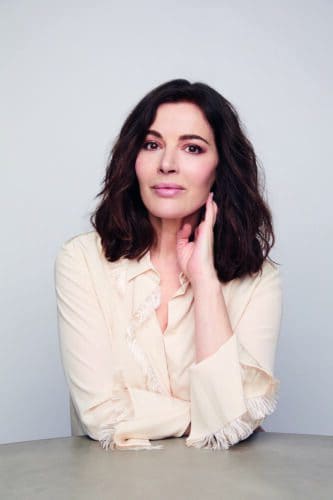 "I despair of the term 'clean eating'…it necessarily implies that any other form of eating – and consequently the eater of it – is dirty or impure and thus bad," said Nigella, during one of many times when she has slammed a particularly self-righteous and insufferable segment of the wellness industry. We, of course, love to cheer her on.
Most of all, however, we admire Nigella's ability to build a big and beautiful career out of her passion while staying true to herself.
Tickets for An Evening with Nigella Lawson go on sale this Friday, March 4 at 10am. We think a night at the legendary Massey Hall to celebrate all things food is a wonderful way to usher in the holiday season.
Tickets can be purchased by calling 416-872-4255 or visiting www.masseyhall.com/tickets. For priority ticket access, fans can become a Platinum Friends First member. Learn more about membership options at mhrth.com/about/membership.