Summer 2022 saw big festivals and popular events making their return to the city, greeted with joyful crowds eager to see Toronto come back to life in a way it hasn't since 2019. This momentum is continuing into the fall, with vibrant arts and cultural events lined up throughout September, October and November. Whether you're in the mood for the glitz and glamour of a film premiere, a contemplative stroll through a museum or gallery, or just a good laugh—here are 14 of Toronto's most highly-anticipated happenings this fall.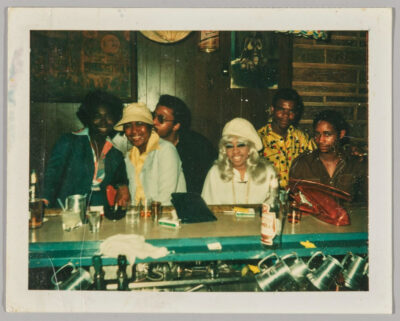 What Matters Most massive Polaroid exhibit at AGO
We love Polaroid pics and this fall the AGO is launching an exhibit featuring more than 500 of them. What Matters Most: Photographs of Black Life is the first exhibition devoted to Fade Resistance, a recently acquired collection of more than 4,000 found Polaroids and instant images dating from the 1950s to the early 2000s. Collected by Toronto artist and educator Zun Lee, these lost, discarded or abandoned images of birthdays, graduations and family reunions contain powerful glimpses of African American life and community. "The power of these images is not just in what they represent, but in the many conversations they enable. They offer a rare glimpse into the richness of everyday Black life," says Lee. What Matters Most is now on at AGO and running until January 8th. Don't miss the free talk happening Sept 9th.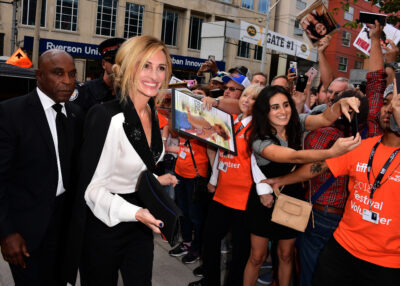 TIFF returns in full force!
The 47th year of the Toronto International Film Festival kicks off on September 8th! After two years of scaling back and hybrid programming, TIFF is returning in full force. Festival Street is back, the red carpets will welcome world-renowned actors, directors, performers and public figures (Viola Davis, Taylor Swift, Hilary Clinton—to name a few), and the theatres will be full. Catch world premieres of the buzziest films, discover the incredible talent of Canadian women filmmakers on display, and get inspired. Not sure where to start? Check out our top 23 picks for must-see women-directed films at TIFF 2022. Single tickets go on sale to the public on Sept 5.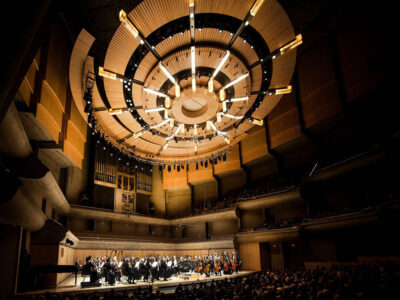 TSO Centennial Kickoff
100 years! The Toronto Symphony Orchestra is kicking off their centennial year this fall with a range of exciting programming. In October, sit back and listen to TSO perform unforgettable film scores from the past 100 years, or get in the Halloween spirit with an orchestral performance of the songs from Tim Burton's The Nightmare Before Christmas. To mark their milestone 100th year, legendary cellist Yo-Yo Ma will perform with the Orchestra for an evening at Roy Thomson Hall on November 16.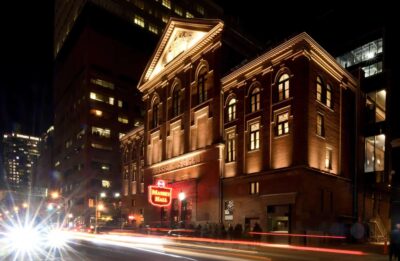 Courtney Barnett, Rupi Kaur, Nigella Lawson and more at Massey Hall
Massey Hall has a killer lineup for the season ahead, and there truly is something for everyone. First on our list is the Courtney Barnett show on September 14th. We frequently play Barnett on repeat and fell even harder for her after we discovered that she wrote this awesome theme song for the new Harriet The Spy kids show. Of course, Brampton's own Rupi Kaur is also on our list. The renowned poet's latest book Healing Through Words releases September 27th, and imagining her reading from it on the stage of the newly refurbished Massey Hall gives us shivers. In November, we'll definitely be in attendance for An Evening With Nigella Lawson. We think a night to celebrate all things food with Nigella is a wonderful way to usher in the holiday season. And this is just a taste of what's in store at Massey Hall this fall.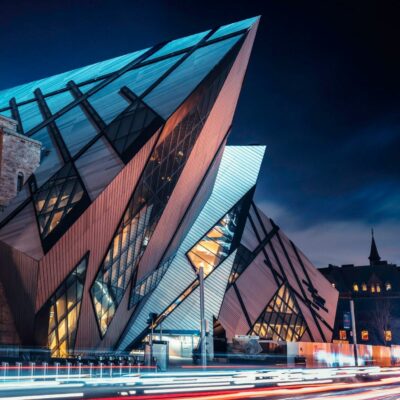 The return of ROM After Dark
We've missed spending Friday nights at the ROM (Royal Ontario Museum), so we were delighted to see that after a two-year break (due to the pandemic) #ROMAfterDark is returning this September! The popular monthly 19+ event includes curated performances, music, gallery access, and themed stations. The kick-off event will take place Friday, Sept 16 and will spotlight Korean contemporary culture, featuring performances by K-Pop boy band P1Harmony and Korean-Canadian singer Yoon Keeho. Wandering the museum at night is a lovely way to end a work week. Grab your tickets now.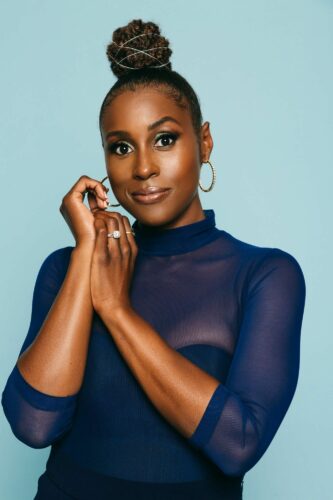 Just for Laughs Toronto
Just For Laughs returns to Toronto this fall with 10 packed days of shows from your favourite comedians. The lineup is incredible this year: Amy Schumer, Issa Rae, Iliza Shlesinger, John Mulaney, Trevor Noah, drag duo Trixie & Katya, and Canadian favourites Courtney Gilmour and Allie Pearse are just some of the comedy powerhouses you can expect. We're also excited to check out Got Land? — a new series featuring all First Nation, Inuk and Metis standups. Get outside for the last weekend of September for Just For Laughs' free comedy street festival at Berczy Park, with local and international comedians, bands, art installations, food trucks and more! Happening Sept 22 – Oct 1. See the full JFL lineup here.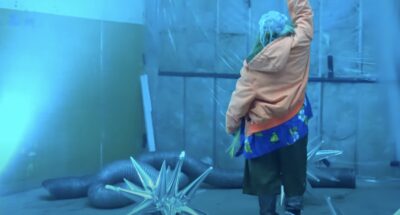 Geary Art Crawl
. On Sept 24-25, the gritty strip will come alive with music, visual art installations, pop-ups, food and more. With programming partners including Art Spin, The Music Gallery, All Ours, and Wavelength, you know it's going to be cool. Take in the art, shop the marketplace, grab a seat at a picnic table to enjoy a meal and connect with Geary's creative community. See their site for the exact schedule.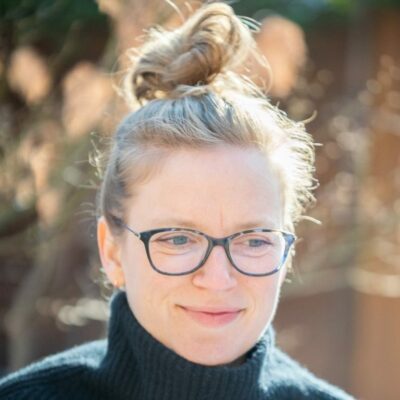 Toronto International Festival of Authors
Canada's largest literary festival will return to Harbourfront Centre this fall (Sept 22-Oct 2) with a stellar lineup of authors and artists from 30+ countries. We love to see all the Canadian authors in attendance: Sarah Polley, Martha Wainwright, Vivek Shraya, Heather O'Neill, Dionne Brand, Joshua Whitehead, Elamin Abdelmahmoud and Iain Reid will all be making in-person appearances to discuss their latest releases. The festival is coordinating more than 200 events and activities this year, including writing masterclasses, events for kids, musical and poetry performances and book signings. It's a book lover's paradise.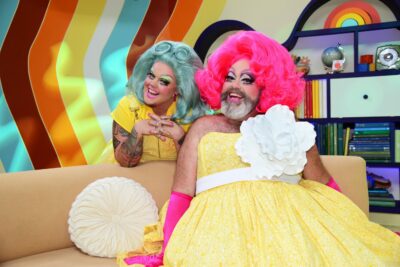 Queen West Art Crawl
100 artists will display their one-of-a-kind creations at this year's Queen West Art Crawl, taking over Trinity Bellwoods park on the weekend of September 24 and 25. Celebrating its 19th year, the outdoor art exhibition is a chance to browse through a range of artwork, including paintings, wood sculptures and ceramics, and connect with artists from around Ontario as you shop. Running from noon to 6pm on both days, there's plenty of free entertainment to fill up an afternoon — enjoy food and a free concert series as a soundtrack for your shopping. And if you're bringing the whole family, iconic Toronto Drag Queens Fay and Fluffy will be hosting storytimes both days at 2pm! Grab a coffee and wander around all weekend long.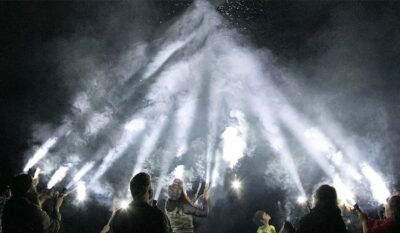 Nuit Blanche
Immerse yourself in art all night long at Nuit Blanche, one of the city's most prominent arts events, and the largest free event of its kind in North America. From sunset on October 1 to sunrise on October 2, the streets of downtown Toronto, Etobicoke, Scarborough and North York will be brought to life with more than 150 impressive exhibits and installations from local, national and international artists. This year's theme, The Space Between Us, is sure to invite many creative interpretations around connection and community. Photo above is of Cheryl L'Hirondelle's powerful interactive Light Tipi installation in 2016. She will be participating again this year, and you can check out all of the 2022 featured artists and projects here—a map of their locations will be available on September 26. Explore the city at night.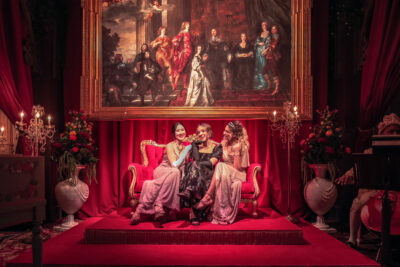 Bridgerton Ball
The Queen's Ball: A Bridgerton Experience arrives in Toronto on October 6 and promises an unforgettable evening of music, dance, and (possibly) lust. Dress up for the evening and get whisked away to the Regency era to experience one of Bridgerton's extravagant balls for yourself. A live string quartet will perform songs from the show's beloved soundtrack, as guests can sip on cocktails, take in acrobatic and dance performances and interact with costumed characters from high society. Tickets are on sale now, starting at $49.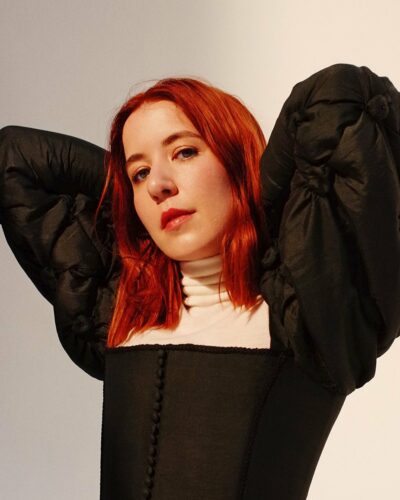 VENUS Festival
This three-day Toronto feminist music festival will feature headline performances from Vagabon, Austra, and Hannah Georgas. With inclusivity and gender equality as their core values, Venus Fest is one of the coolest, most thoughtful, and progressive fests around. Experience the artistry and energy of these performances at Queen West's new It's OK space (468 Queen Street West) from October 14-16. Tickets and wristbands are available now.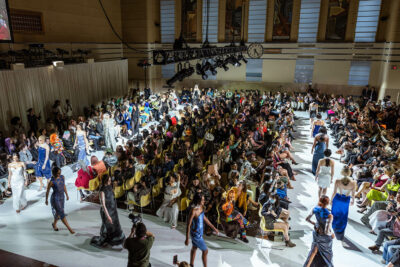 Fashion Art Toronto Fashion Week
For the past two years, Fashion Art Toronto has been extremely innovative, hosting outdoor fashion shows all over Toronto (The Bentway, Ontario Place, Union Station—everywhere). This fall they will settle into The Design Exchange (234 Bay Street) for 40 live runway shows, art, food + drinks, shopping and MORE. Fashion Art Toronto is the longest-running fashion week in Toronto, and since the beginning, they've always prioritized inclusivity. We're longtime fans. Don't miss this burst of creativity, happening November 4-6.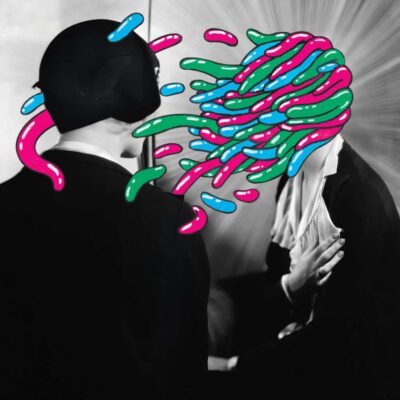 Rendezvous With Madness
This year, the Rendezvous with Madness Festival (RWM) will celebrate its 30th anniversary. RWM is the first and largest arts and mental health festival that has been helping to fight stigma and lead groundbreaking conversations since 1992—way before mainstream media caught on. The festival presents local, national and international work exploring themes of mental health, addiction, and recovery. RWM is a multidisciplinary festival that includes visual art, performance, music, theatre and dance in addition to its core emphasis on film and media arts, panel discussions and in-conversation events. It's also a wonderful community of artists to connect with.