Toronto has no shortage of engaging events happening this week, perfect for filling up your evenings and weekends with unique film, art and dance experiences. For even more arts and culture events coming up soon in Toronto, be sure to read our Fall Arts Preview.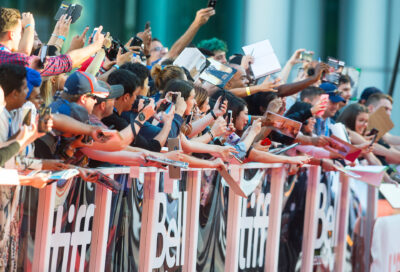 Final week of TIFF
Soak in all the buzz and glamour of TIFF during the festival's final week. There are plenty of film screenings you can still grab tickets to—check out our TIFF guide for our top picks. You can also stop by David Pecaut Square for free outdoor screenings and performances until September 18!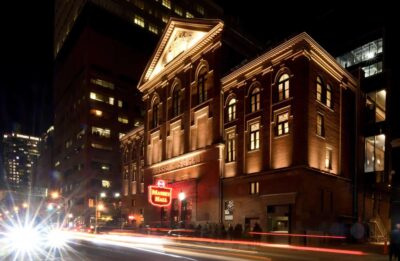 Courtney Barnett at Massey Hall
Massey Hall's fall lineup looks incredible, and first on the list is Australian artist Courtney Barnett, performing this Wednesday, September 14. We frequently play Barnett on repeat and fell even harder for her after we discovered that she wrote this awesome theme song for the new Harriet The Spy kids show. There are still some last-minute tickets available, starting at $27.
Illumi-A Dazzling World of Lights
A massive lights show is opening in Mississauga this week. Illumi is a large-scale light, sound and multimedia show, that will light up the skies with 20 million LED bulbs, on a site equivalent in size to 10 football fields! Immerse yourself in the dazzling displays across 12 themed universes—including magic lanterns, an animal kingdom and a majestic tree of lights (that towers as tall as the Empire State Building). Purchase tickets for Illumi, opening September 14.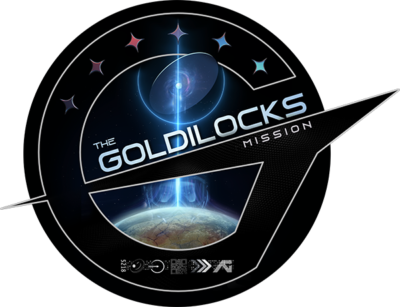 On the Verge Launch Party
This Thursday, celebrate the launch of On the Verge, the first production company in Canada creating TV programming for youth centred around taking action on climate change, using real-world art and science. The launch is happening on the Drake Hotel rooftop, and will feature opening words from CBC's Laura Lynch, host of What on Earth, and sneak peeks of scenes from their climate change solutions-backed sci-fi TV series The Goldilocks Mission. RSVP on their website.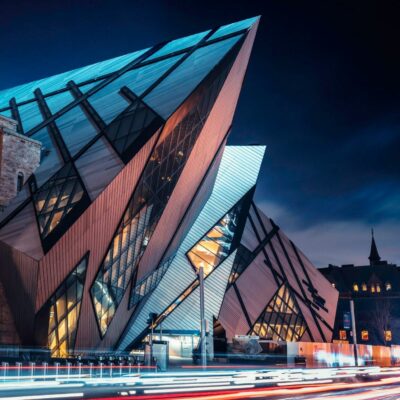 ROM after Dark
The return of ROM after Dark kicks off this Friday, September 16. The popular monthly 19+ event includes curated performances, music, gallery access, and themed stations. This week, enjoy the museum's spotlight on Korean contemporary culture, featuring performances by K-Pop boy band P1Harmony and Korean-Canadian singer Yoon Keeho. There will be some hands-on fun too — check out the K-Pop dance workshop, Korean calligraphy tutorial, and Korean tea tasting. Grab your tickets and explore what the ROM has to offer at night.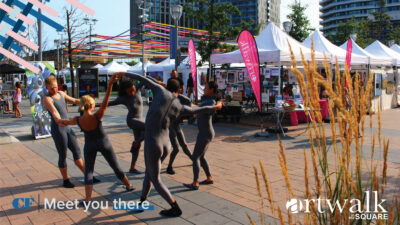 ArtWalk in the Square
Experience this public fine art exhibition at the CF Shops at Don Mills, featuring original pieces of art for sale from more than 100 established and emerging artists. Browse through painting, photography, mixed media, printmaking, drawing, glass and sculpture art, and find the perfect, unique piece for your space. Stop by from September 16-18.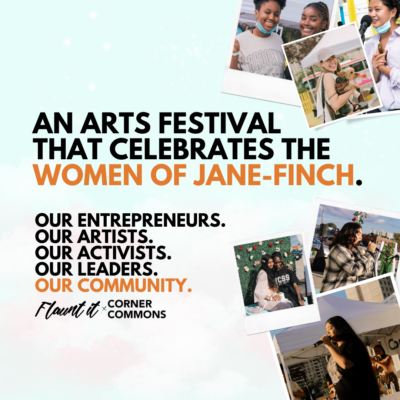 Flaunt It x Corner Commons Arts Festival
Discover and celebrate local women artists and entrepreneurs at the Corner Commons Arts Festival, with an artist showcase and a small business market taking place at the Jane-Finch Mall parking lot. On September 16, take in live singing, dancing and spoken word performances, or stroll through the market featuring local, women-owned businesses on September 17. Enjoy installations, live art, food, games, photo ops and more!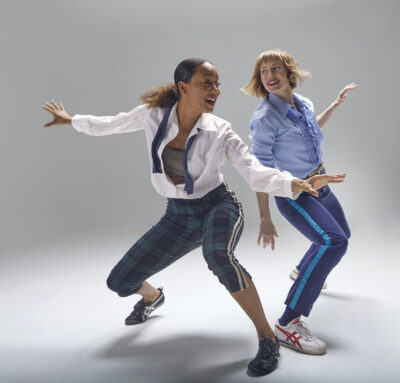 Fall for Dance North
Watch mesmerizing performances at Fall for Dance North, running this weekend until October 8th. The eighth edition of the festival has a diverse lineup of multi-disciplinary programming, with 15+ world premieres at 6 venues across Toronto, This year will include a signature programme featuring tap, hula, ballet, a focus on Indigenous dance, a new dance film series and both indoor and outdoor performances. And it won't cost you much—tickets are only $15 for any seat.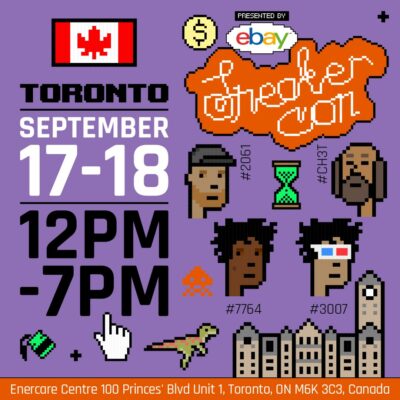 Sneaker Con Toronto
Calling all sneaker enthusiasts! Sneaker Con is coming to Toronto this weekend! Head over to the Enercare Centre to browse through the marketplace of thousands of rare and highly sought-after sneakers. There will be lots to see and do, with live auctions and giveaways, appearances from sneaker influencers, opportunities to buy, sell and trade with other sneaker fans and a program to certify the authenticity of your favourite shoes. Get your tickets!