The interior of the new Oak & Fort pop-up shop on Queen Street West directly mirrors the aesthetic of the clothes themselves—simple, streamlined and chic. Clean white walls and unfussy display units house dresses, skirts, tunics and trousers offered in a selection of classic neutrals. Colour pops from the perimeters in hues of mint, pale pink, burnt yellow and coral. A few prints can be spotted, all delicate with a hint of edge, but overall the cohesive message of the brand is clear—back to basics. From tops to trench coats, Oak & Fort offers pieces that can sidle into any wardrobe as naturally as they can be slipped on and off. Very few tight, body-con cuts happening here. Most of the garments are flowing, forgiving and draped, celebrating the effortless trend of comfort without sacrificing timelessness.

Since its inception in Vancouver in 2010, Oak & Fort has become a regular fixture for stylish young women seeking essentials that go the extra mile—casual clothes with modern tailoring and of-the-moment mode. Founder Min Kang noticed a gap in the market when searching for quality, well-priced staples, so it made sense to open up shop and offer those looks herself. The venture paid off. Oak & Fort is now loyally frequented by customers in Vancouver, Edmonton and their shop at the Don Mills open-air centre in northern Toronto. Now the company is laying roots in the uber-trendy west side shopping district of Queen and Bathurst, a temporary pop-up boutique that, until they find a more permanent setting, will stay put well into 2015.
Suffice to say the new shop is buzzing with hip, low-maintenance girls who value minimalist sophistication at an accessible price. The Vancouver-based design house largely uses rayon, cotton and textured polyester to provide easy care and an ideal drape. Blouses range from $40 to $100 and can be layered with a chunky knit cardigan, sharp blazer or tough leather vest, all retailing between $110 and $220. Accessories are offered by way of leather tote bags or a pair of d'Orsay flats, and those with a mere $20 and some change can spring for a quartz pendant necklace or a thin ring in silver or gold.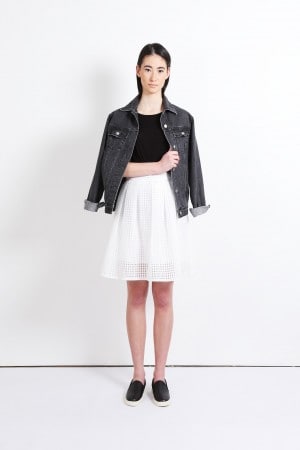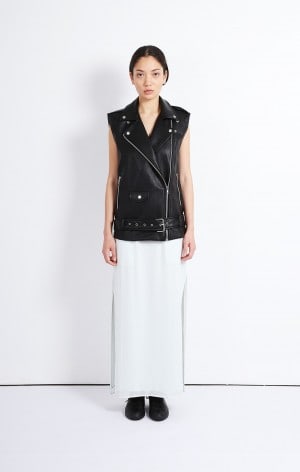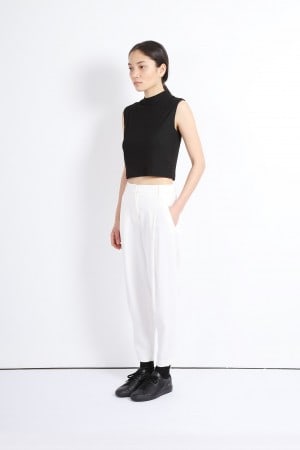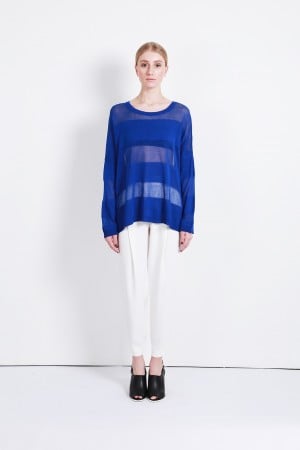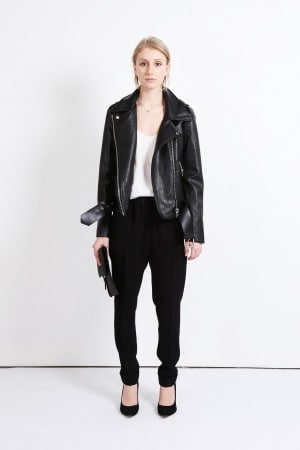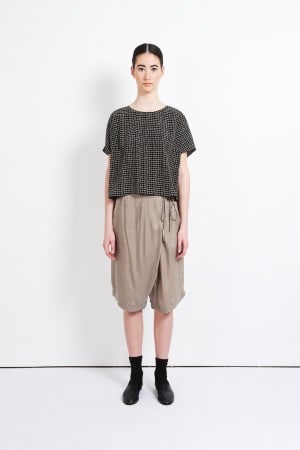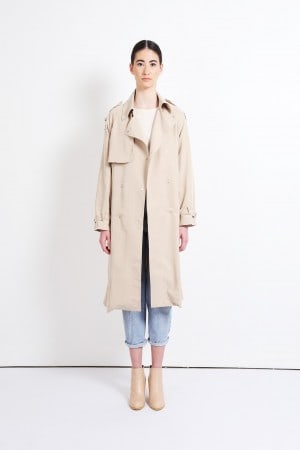 Since opening in April, Managing Director Stephanie Or raves about business to date. "We are so grateful to have such a great customer base," she says. "A lot of our Toronto customers came in on the first few days of opening because they were either from Vancouver or Edmonton and knew the brand. And because of where we're located, we have a lot of customers coming in and shopping just because they saw the mannequins in the window. We're really enjoying our time on Queen."
We're also really enjoying their time on Queen. Whether you're looking for an airy swing dress, a cool pair of culottes or even a basic black tank, Oak & Fort is a dependable stop, having proven itself as an ultimate resource for stylish simplicity.
The new Oak & Fort boutique is located at 737 Queen Street West Toronto. Hours: Mon-Wed 11am-7pm, Thurs-Fri 11am-8pm, Sat 11am-7pm, Sun 12pm-6pm.