We are thrilled that the One Of A Kind Spring Show is back! From March 30th until April 3rd, venture down to Exhibition Place to explore the work and creativity of over 350 artisans from all over the country. This year, we're spotlighting some of our favourite Quebec fashion and homeware designers, who will be showcasing amongst 45 other vendors from La Belle Province.
Meet the makers: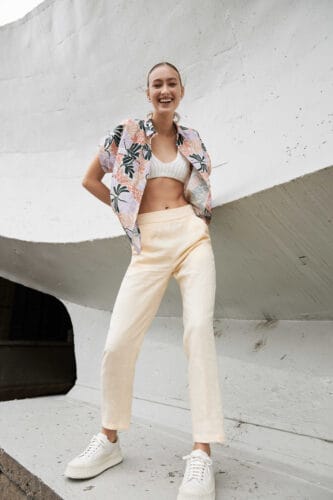 Eve Gravel
We've been longtime fans of this Montreal designer who creates minimalist, timeless pieces from her Mile-End studio. As part of the "slow fashion" movement, Eve Gravel is committed to offering ethically produced clothing that lasts over time, both in terms of style and quality. For her spring collection, Eve worked with Montreal illustrator Julia Gr—we adore the breezy blouses with playful and bold prints. Nous adorons!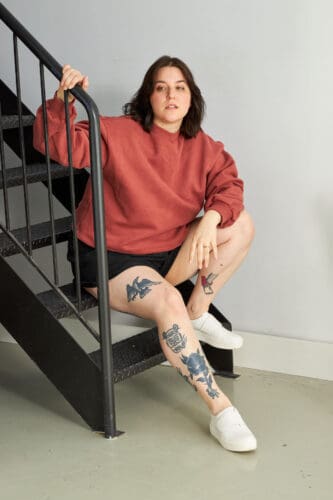 MAS Montreal
Founded by designer Mckenna Bisson, MAS Montreal was born out of a desire to deconstruct beauty standards. The fashion label is devoted to making easy-to-wear pieces that make people feel good about themselves. "We believe that feeling comfortable in your own skin starts with well-adjusted clothes. Each and every body is unique and we are always working to develop designs that serve and highlight those unique features," says Bisson. We love her approach, and this season's collection.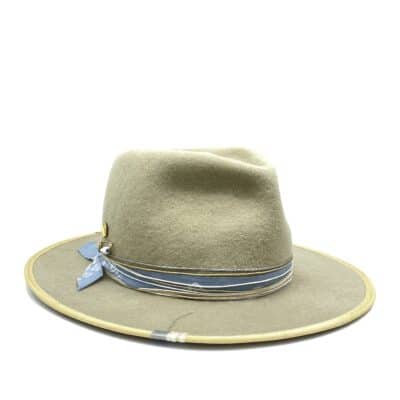 Blackburn et Raymond
Visiting the Blackburn et Raymond booth at OOAK has become a tradition we always look forward to. Designed by Maha-Leïssa Morin Doré and Julie Roy, these handmade hats from Montreal are the coolest addition to a wardrobe. Just looking at their brimmed hat collection is inspiring park picnics, road trips, and long walks to destinations unknown. The artistry and detail that goes into each piece is remarkable, right down to the last stitch.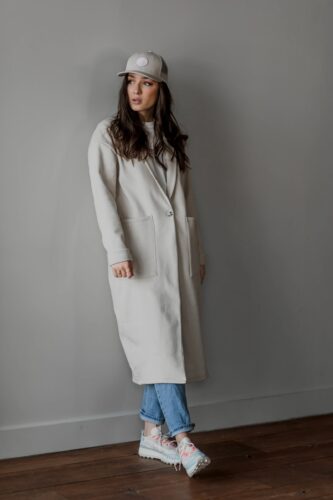 Louve Design
"I created Louve with one desire in mind: to break the rules," says designer Véronique Goulet. The women-owned and women-led fashion label is committed to sustainability and ethical, affordable fashion. Most of Louve's pieces are made in Victoriaville, Quebec, where Goulet lives. "Transparency is an important value for us and we will always be upfront about the way our clothes are made." We love the City Jacket, which is perfect mid-season coat to transition to springtime weather. Slow fashion is the way forward.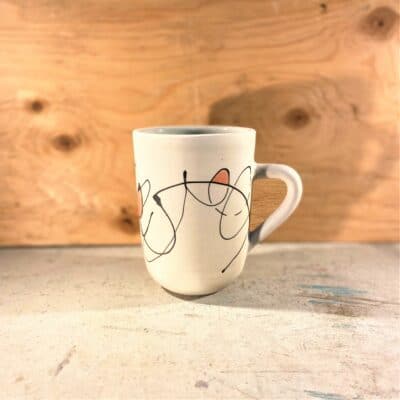 CycyCéramique
The Globe and Mail recently published an article titled, "When I choose my coffee mug, I'm choosing what kind of day I want to have". Before even reading the piece, we found ourselves nodding our heads, thinking yes, that is so true. We're immediately drawn to the handcrafted mugs from Montreal's CycyCéramique. Beautiful they are, but they also radiate a promise that the day ahead will be a calm one. The vision of wrapping our hands around one of these, to sip our morning coffee, is a pleasing one. See other handcrafted ceramics from CycyCéramique here.
Gibou
The sweet floral-printed scrunchies and braided headbands from Gibou are an easy way to add a little outfit pick-me-up and a happy nod to spring. Designer Sarah Beaudoin launched her first collection in 2014, with the goal of bringing fun and splash of colour to Montreal winters, but her designs have become beloved as year-round statement accessories.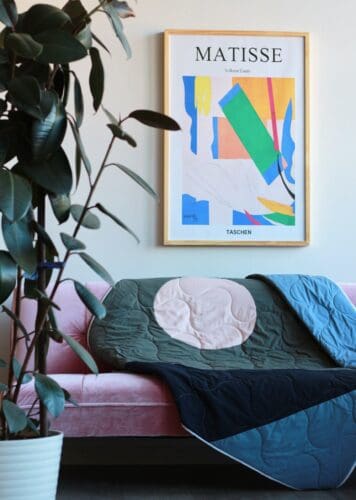 Le Point Visible
Le Point Visible makes quilted blankets and accessories that are designed to be durable, useful, and timeless. Each textile creation is an original piece built to be passed on from one generation to the next. Throw on a sofa, add a cozy layer to your bed, or hang on a wall to soften a room. These modern quilts stand out and bring a source of comfort to a home. View the full collection.
Tickets are now on sale for the One of A Kind Spring Show. Meet and support the Quebec & Canadian maker community, and find something for your home or wardrobe that makes you smile.