The Toronto Reel Asian International Film Festival has returned for its 26th year. Join in from November 9-20, and explore the festival's 77 films reflecting on connections with community, culture, and imagined worlds, all from Asian-identifying filmmakers.
"There has been a creative explosion of Asian talent both on screen and behind the camera this past year, as our collective storytelling gets stronger," said Deanna Wong, executive director of Reel Asian.
From eye-opening documentaries to innovative web series and endearing rom-coms, this showcase of contemporary Asian cinema has become one of Canada's most beloved film festivals. Here are our top picks for titles to watch at this year's festival.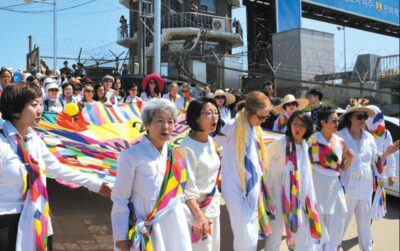 Crossings
Deann Borshay Liem documents the complex journey of the Women Cross DMZ movement—an international group of women activists calling for an end to the Korean War, with an attempt to cross the De-Militarized Zone separating North and South Korea. Christine Ahn, Leymah Gbowee, and Gloria Steinem all participated in this peacemaking journey. Liem and Ahn will attend the film's Canadian premiere on November 10.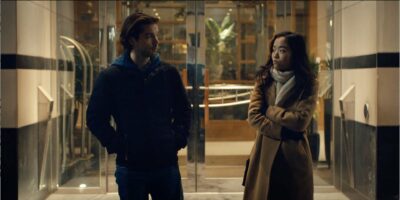 ​​Stay the Night
Toronto-based writer and director Renuka Jayapalan's feature debut is the romantic dramedy Stay the Night. After being passed over for a big opportunity at work, Grace (Kim's Convenience's Andrea Bang) pursues a one-night stand with a stranger she meets at a club. He turns out to be a conflicted NHL player, and as the two begin to wander around Toronto, (including some of the city's hidden gems) they start to find common ground. The film first premiered at SXSW 2022 and will have its first hometown screening on November 11.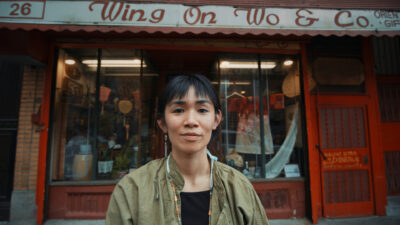 Big Fight in Little Chinatown
Taking a wide scope, Canadian documentary filmmaker Karen Cho's Big Fight in Little Chinatown traverses Chinatowns in New York City, Montreal, Vancouver, Toronto, and San Francisco, shining a light on the twin legacies of displacement and resistance that characterize these neighbourhoods. Through interviews with business owners, community groups, and academics, Cho draws a line between the midcentury urban renewal projects that decimated North American Chinatowns and the current development pressures that threaten to drive away residents and organizations – and the community struggles against both. The film had its world premiere earlier this week at Doc NYC, and will screen at Reel Asian on November 13. Stay tuned for our interview with Karen Cho, coming soon.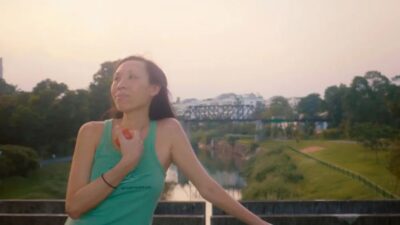 Some Women
From Singapore's first openly trans woman filmmaker comes the vulnerable and reflective documentary Some Women. Quen Wong tells her own story as a trans woman in conservative Singapore, and draws on perspectives from other trans and queer folk on the island. The film is an intimate look at their strategies for survival, protest, celebration and continuance, premiering in North America on November 12.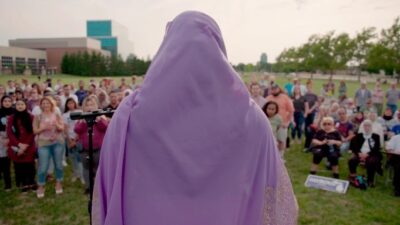 An Act of Worship
Nausheen Dadabhoy's An Act of Worship follows three Muslim women activists who came of age after 9/11, examining how a generation of Muslim Americans have been deeply impacted by Islamophobic rhetoric and policies. Through these women's interwoven stories and a skillfully combined historic timeline, we see an emotional portrait of a community's shared trauma, joy and resistance, as they begin to take back their narrative. The film's Canadian premiere will be on November 13.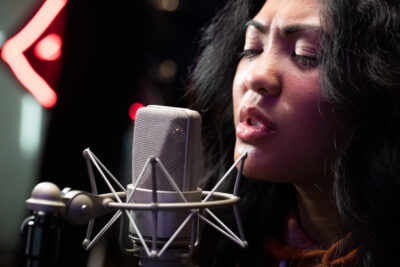 Topline
CBC Gem series Topline follows singer-songwriter Tala as she goes on a journey of self-discovery and healing after being recruited to a team of topliners (the people who write lyrics, melodies and hooks for the biggest stars in the business). Director Romeo Candido is this year's Canadian Spotlight Artist at Reel Asian, recognized for his diverse catalogue of horror, comedy and musicals. For a dynamic close to the festival on November 20, Topline's cast of emerging GTA talent will be performing songs from the soundtrack live!
See the full schedule and lineup of films for the Reel Asian Film Festival.